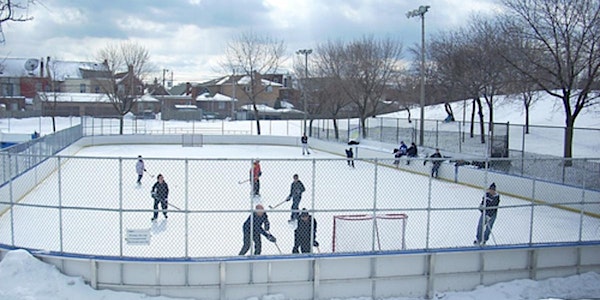 Wallace Emerson 40th Anniversary Celebration
Please join us for hot chocolate and snacks to celebrate 40 years of shinny and skating at the Wallace Emerson Hockey Rink.
When and where
Location
Wallace Emerson Rink Arena 1260 Dufferin Street Toronto, ON M6H 4C3 Canada
About this event
First opened in 1981, the Wallace Emerson rink has been a central gathering place for the community ever since. For four decades, countless neighbors have learnt to skate and made lifelong connections at this rink. Outdoor rinks makes skating and hockey accessible and provides recreational and social opportunities to hundreds of families.
Despite its importance and popularity, the city chose not to include a hockey rink in the park's redevelopment plan. The community has organized to ask the city to reconsider and switch the design to "Community Heart Option 3", which includes a skating loop / pad and a hockey rink. Recognizing the need, both the former and current city councillors have taken steps towards a change, including committing $250,000 and asking city staff to investigate the redesign's feasibility.
Although city staff were concerned that an adjustment to the rink design will require further changes to the community centre's electrical and mechanical equipment, we believe this obstacle can be avoided with "Community Heart Option 3", since the refrigerated area is very similar to the previous design. We are calling on the city to publicly release their feasibility analysis, along with any relevant engineering reports so that members of the community can be kept informed and ask questions.
If you love the Wallace Emerson rink, please join us to celebrate its history and impact on the community. You can also reach out to Councillor Bravo (416-392-7012, Councillor_Bravo@toronto.ca) to provide your thoughts and request that information regarding redesign feasibility be released. Click here for more information on our campaign or to get involved.