Description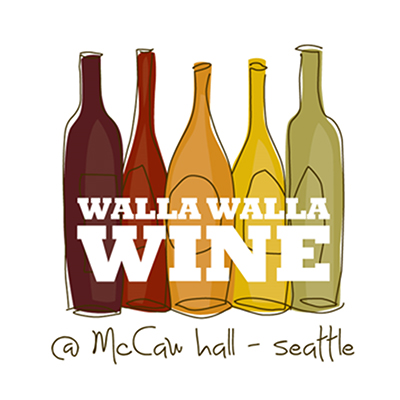 Connect with 50 Walla Walla Valley wineries and winemakers and sample, side-by-side, the wine crafted from the unique growing sites of the Walla Walla Valley AVA and surrounding areas.

February 25, 2019
General Admission: 5:30-8:00pm


Your $50 (plus taxes and fees) ticket price include entry into the event, unlimited wine samplings (within legal consumption limits) and light hors d'oeuvres.


Must be at least 21 years of age to attend. Proof of age required at check-in.


Tickets are non-refundable.


Participating Wineries
Abeja
Adamant Cellars
ALUVÉ
áMaurice Cellars
Amavi Cellars
Armstrong Family Winery
Balboa Winery
Bledsoe Family Winery
Brook & Bull Cellars and Vital Winery
Browne Family Vineyards
Cadaretta
Caprio Cellars
College Cellars of Walla Walla
DAMA Wines
Dunham Cellars
Dusted Valley
Elephant Seven
Eternal Wines and Drink Washington State
FIGGINS
Five Star Cellars
Forgeron Cellars
Foundry Vineyards
Gifford Hirlinger
Kontos Cellars
Lagana Cellars
L'Ecole N° 41
Locati Cellars
Maison Bleue Winery
Northstar Winery
Otis Kenyon Wine
Pepper Bridge Winery
REININGER Winery
Rôtie Cellars
Seven Hills Winery
Sinclair Estate Vineyards
Sleight of Hand Cellars
Solemn Cellars
Spring Valley Vineyard
Tamarack Cellars
Tempus Cellars
Tertulia Cellars
The Walls
Three Rivers Winery
Tranche
Trust Cellars
Walla Walla Vintners
Watermill Winery
Woodward Canyon
Zerba Cellars