Wall Street Oasis Conference - 2014

Saturday, June 28, 2014 from 9:30 AM to 5:00 PM (EDT)
Event Details
***Get all the latest announcements via our Conference Blog***
Description:  The 2014 Wall Street Oasis Conference is designed for individuals interested in pursuing a career in the finance industry. 
Areas of focus include:  investment banking, private equity, trading, hedge funds resume writing and review, advanced degree selection as well as several question & answers sessions.  More importantly, attendees will have ample opportunities to meet and network with experienced finance professionals and conference speakers.  Direct exposure with experts in these field sets our conference apart from other career conferences.
See a list of all the reasons for why you should attend here.  
Latest Upate: Join us at the Pre-Conference Happy Hour (21+) at Galway Hooker.  Under 21? Don't worry, the after party on Saturday at 6:00pm is 18+ at a bar in Midtown East (will be announced on the agenda at the conference!)
Conference Keynote Speakers:
1) Aswath Damodaran, is a Professor of Finance at the Stern School of Business at New York University. He teaches the corporate finance and valuation courses in the MBA program as well as occasional short-term classes around the world on both topics. Professor Damodaran has received his MBA and Ph.D degrees from the University of California at Los Angeles. His research interests lie in valuation, portfolio management and applied corporate finance and his papers have been published in the Journal of Financial and Quantitative Analysis, the Journal of Finance, the Journal of Financial Economics and the Review of Financial Studies.
2) Joshua Rosenbaum, author of Investment Banking: Valuation, Leveraged Buyouts, and Mergers and Acquisitions is a Managing Director at UBS Investment Bank in the Global Industrial Group. He originates, structures, and advises on M&A, corporate finance, and capital markets transactions. Previously, he worked at the International Finance Corporation, the direct investment division of the World Bank. He received his AB from Harvard and his MBA with Baker Scholar honors from Harvard Business School.
2012 Photos Below: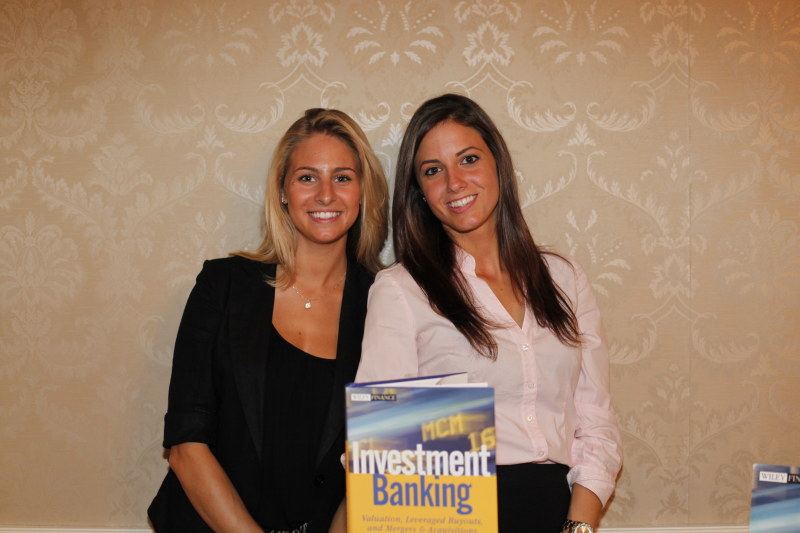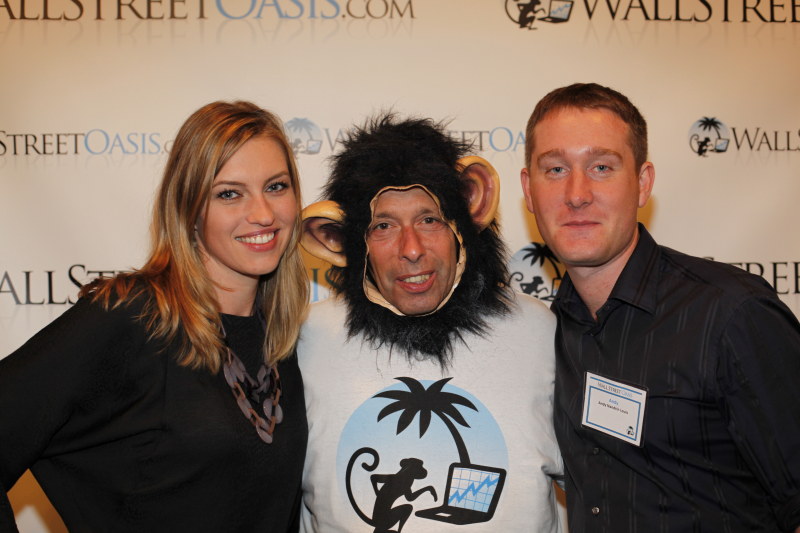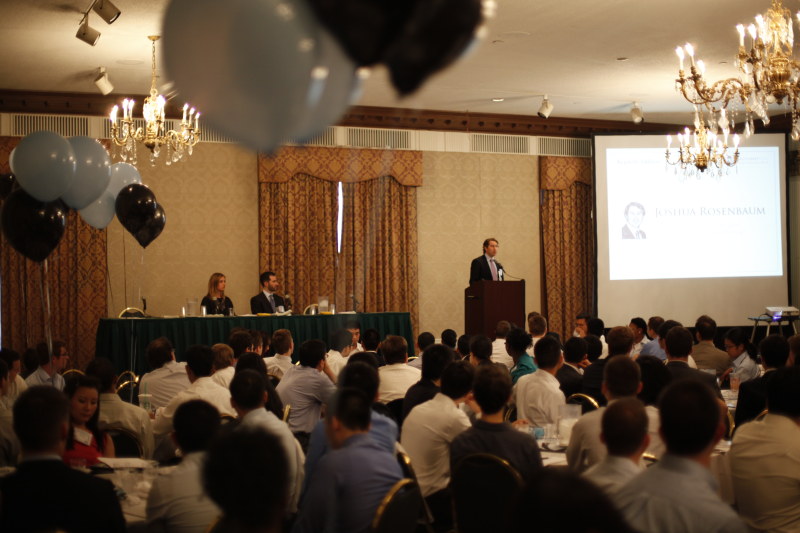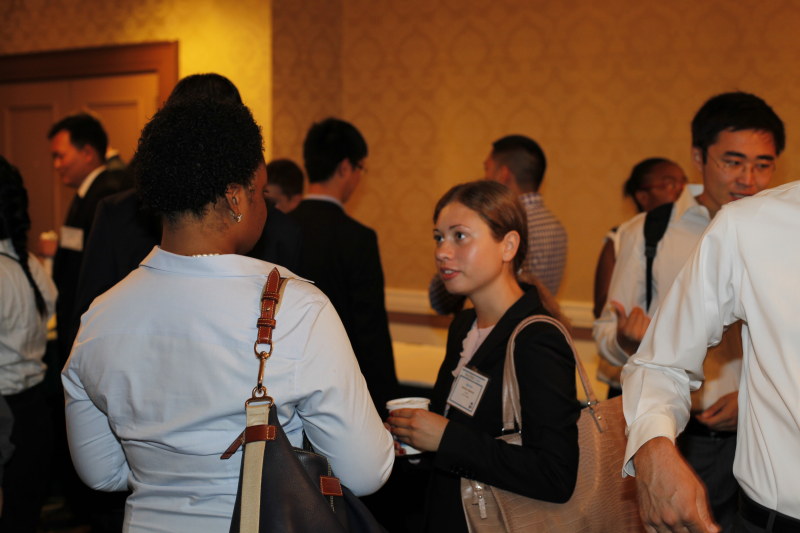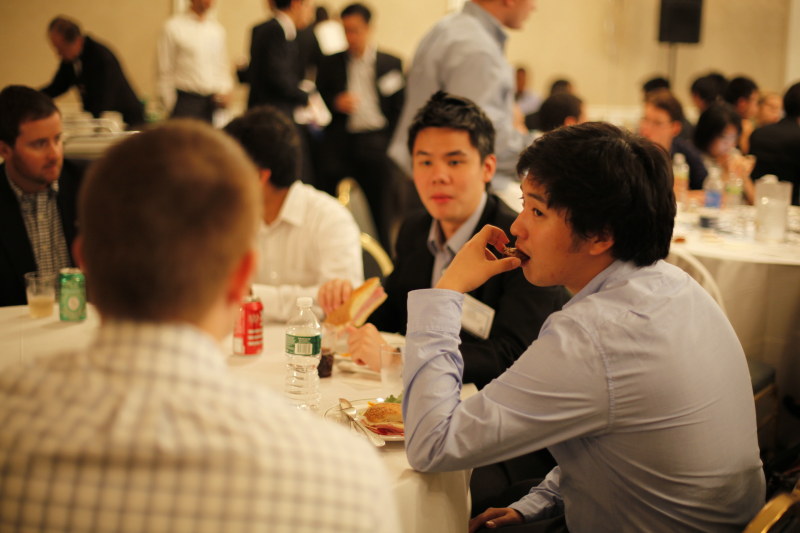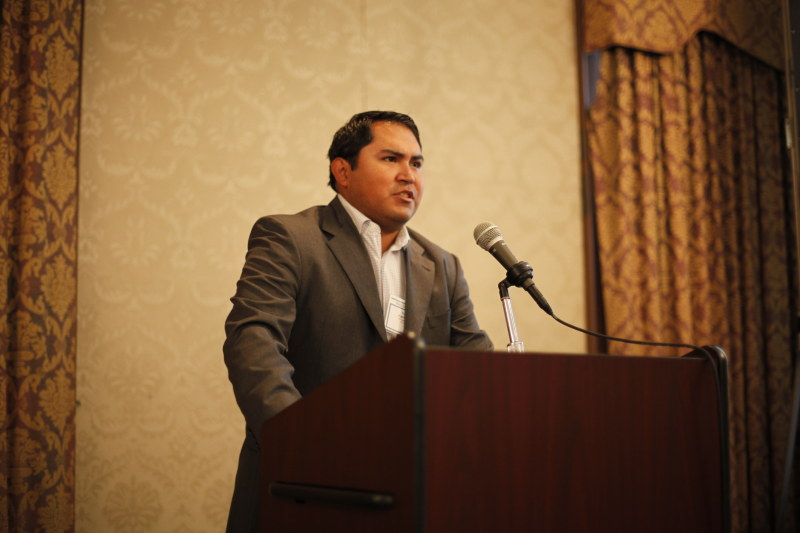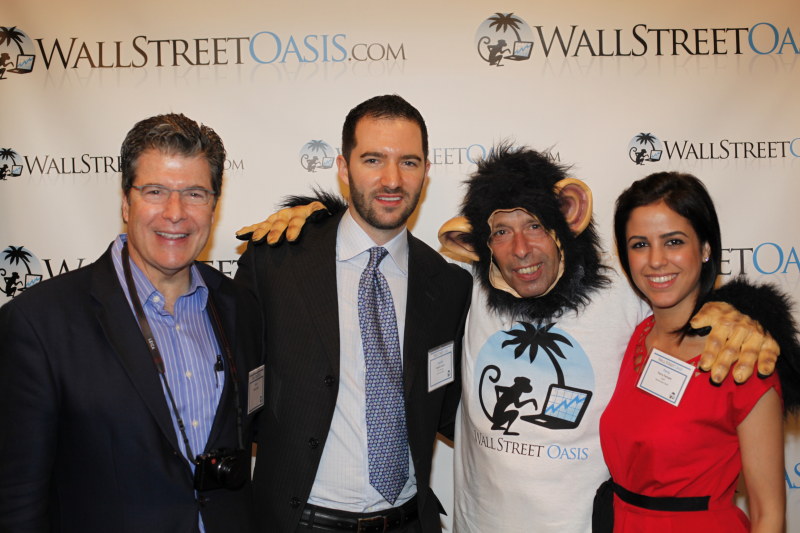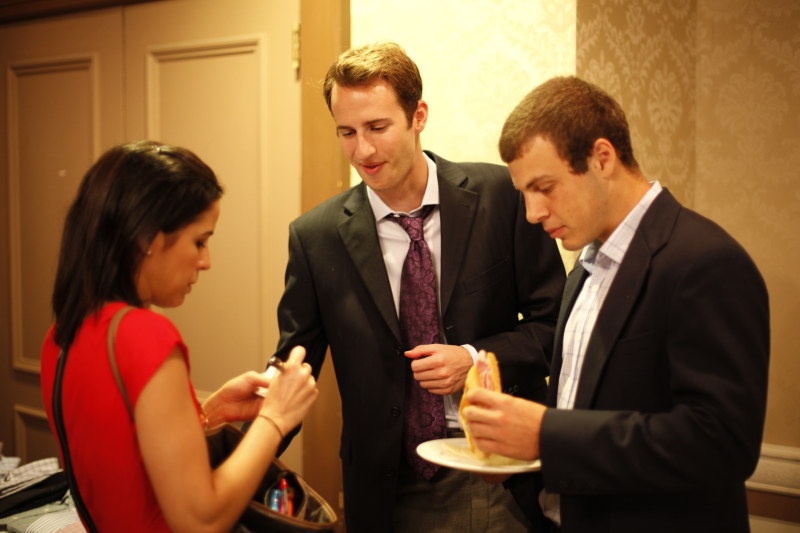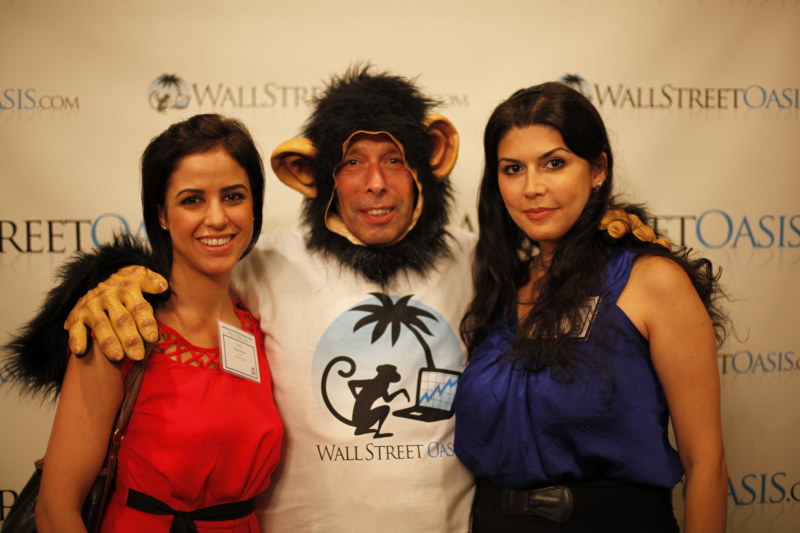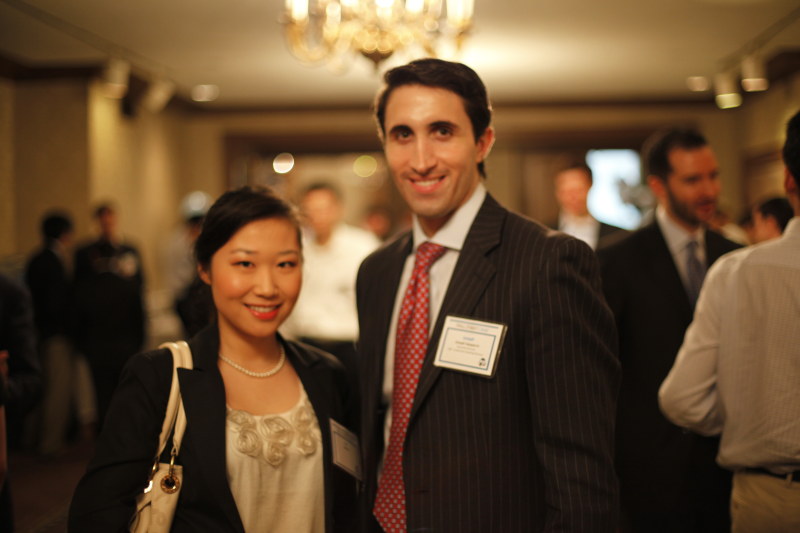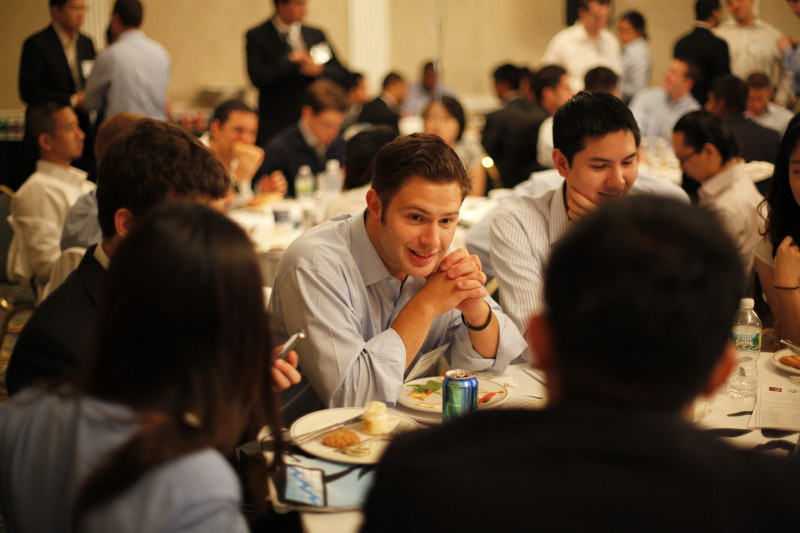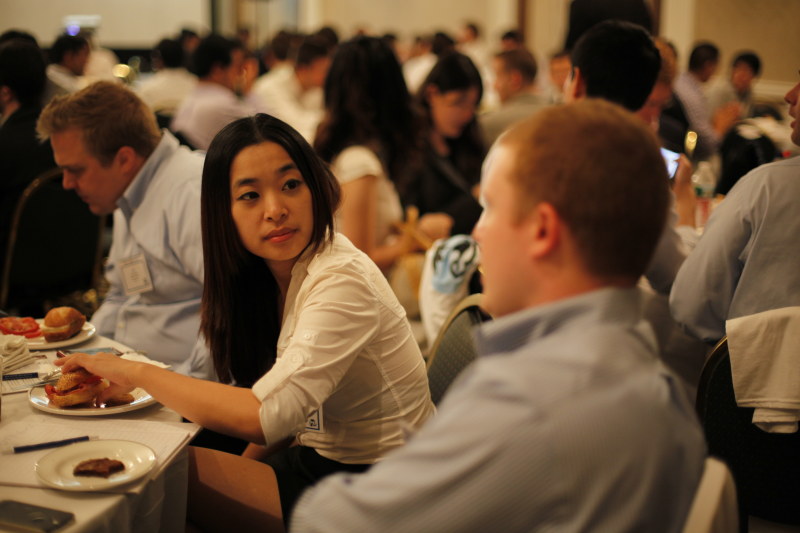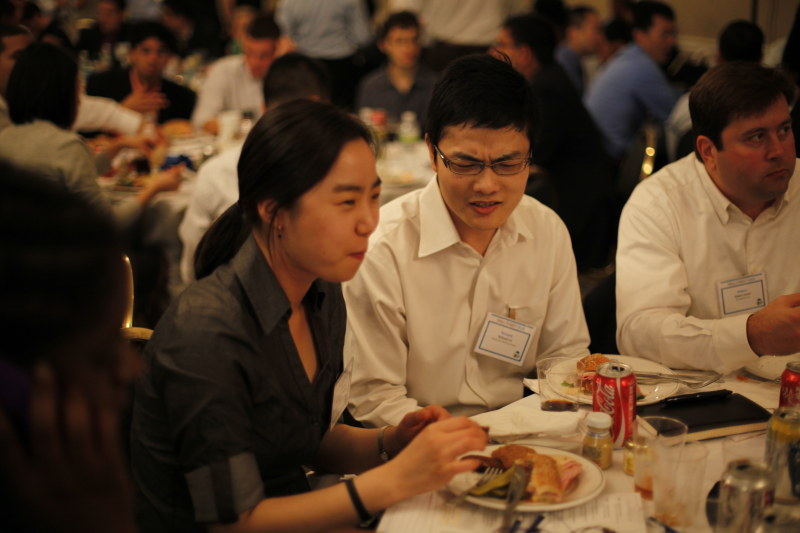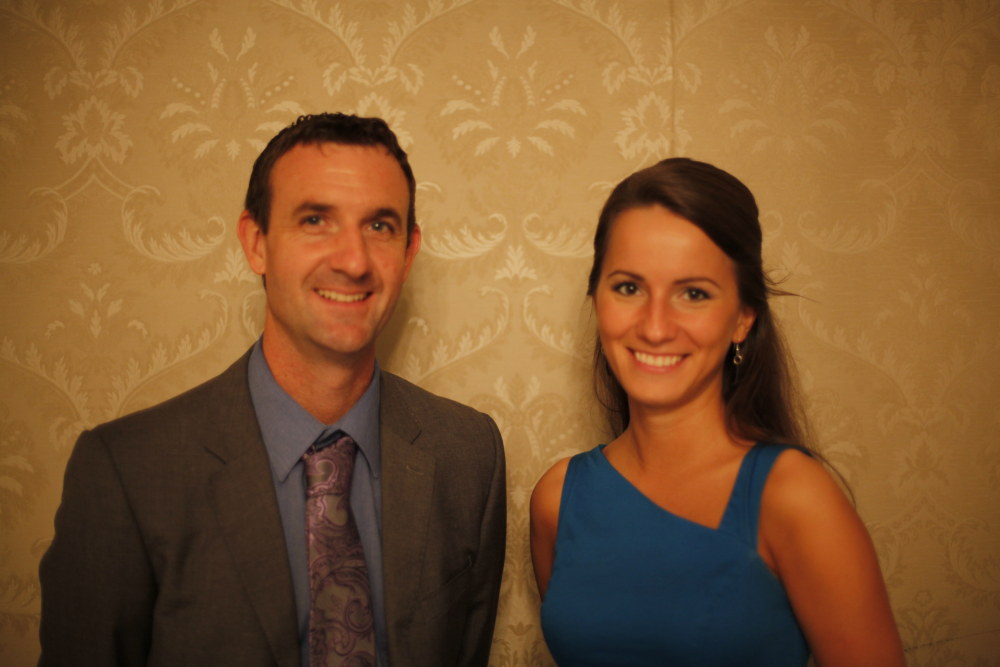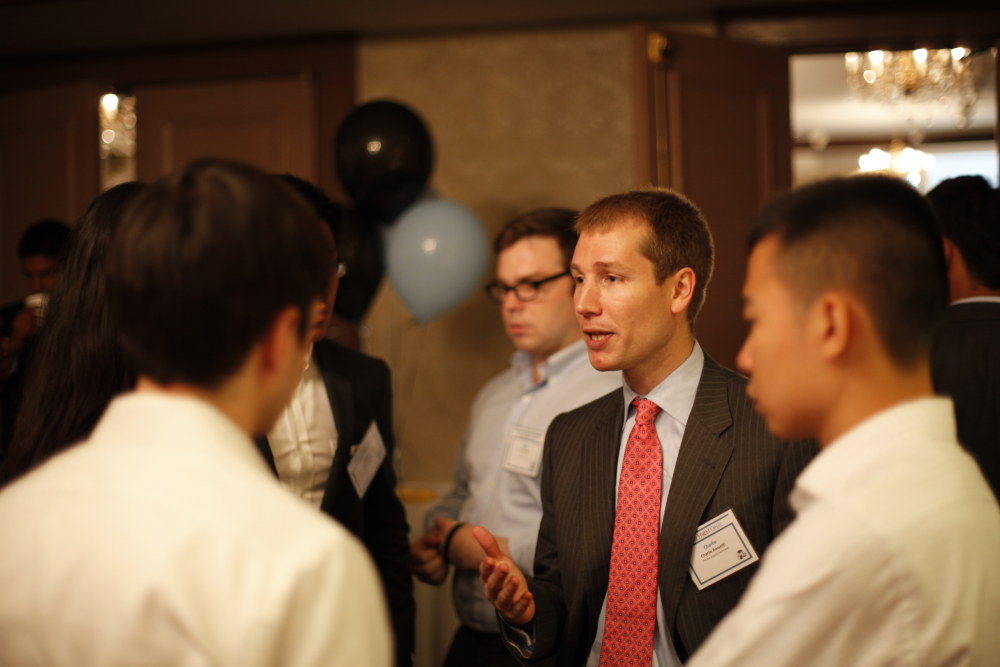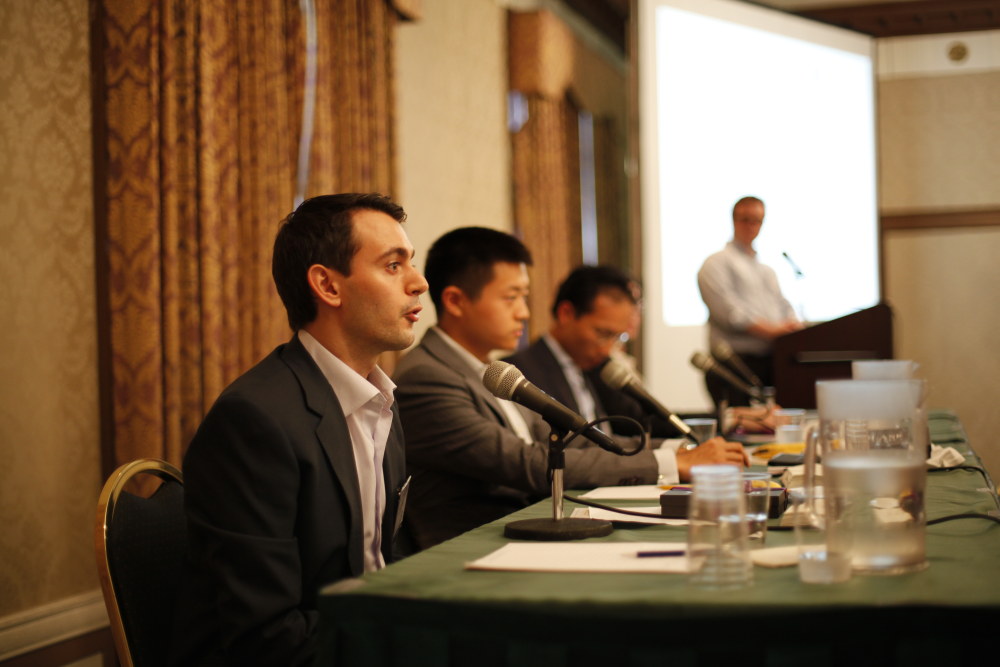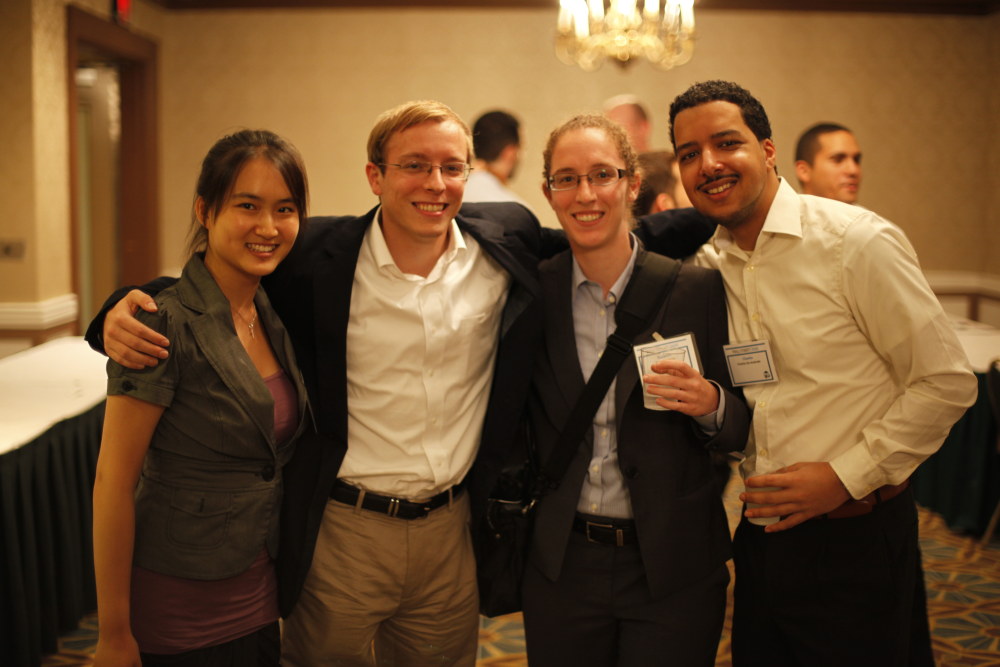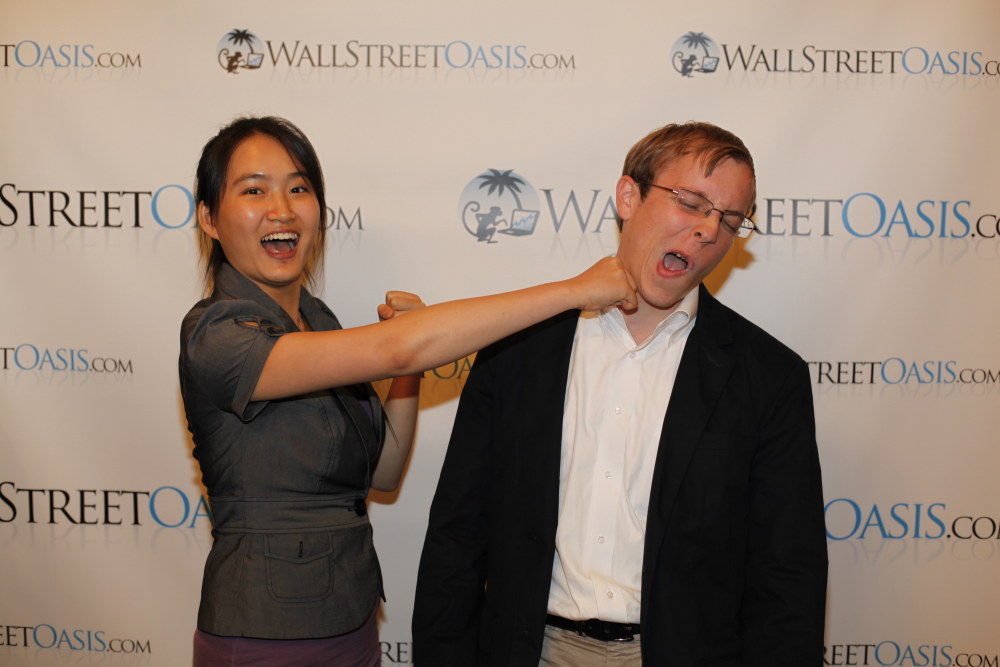 The target audience for the WSO Conference consists of current college students and young finance professionals or anyone interested in gaining a competitive edge in these competitive industries.  Panel speakers from top Wall Street firms will attend the networking reception following the day conference to provide feedback and information about their respective companies. 
Attendees will walk away from the WSO Conference with a larger professional network, a stronger resume, extensive knowledge about the finance industry, and an acute awareness of their post-graduate professional goals. 
Dress:  Business Casual. 
Other Benefits:  
* Free 3 months access to WSO Job Board ($45 Value)
* All attendees will receive a free 3 month subscription to the WSO Video Library ($100 value)
* Free WSO T-shirt (Priceless)
* $50 Off Boost Pro from Wall Street Prep
* All attendees will receive 50% of their first Wall Street Mentors session.
* $10 Off any WSO Guide
To get access to any of the above (except the t-shirt, which will be given out at the conference): Email Ivy@wallstreetoasis.com a receipt of your ticket purchase with a request of what you would like.  
FAQs BELOW!!
Some FAQs:
Will there be food/drinks? 
There will be a simple lunch and refreshments provided.
What is the conference schedule (meet/greet, speech, q&a, smoke break, lunch, speech,etc...)? 
We will have our keynote followed by a mix of panels, a networking breakout sessions, workshops and additional speakers.  
How many people do you project to attend?
We estimate 300 will attend (sell out).  
Which WSO super-users will be there?
IlliniProgrammer, Intheflesh, Monty09, ANT + many more
Who is conference designed for? Target audience?
It is designed for individuals interested in pursuing a career in the finance industry. The target audience consists of current college students AND young finance professionals or anyone interested in gaining an edge in these competitive industries.  Overall, it will provide a great networking opportunity for both college students and young finance professionals.
Do you offer group discounts?
Yes, for groups of 10 or more, please contact Patrick@wallstreetoasis.com for details. 
What is the dress code? 
Business Casual. 
I'm a certified user and interested in sitting on a panel, is it too late? 
We are still in the process of adding a few more panelists.  If you are interested sitting on a panel, please e-mail your resume (and maybe the type of panel you think you'd be best for - PE related, IB related, career related, advanced degree related, etc) to Patrick@wallstreetoasis.com so I can see if there is a good fit for any of our remaining spots.
How quickly can you access the job board after paying? How do we access it? 
You can start your 3 month Job Board access anytime in 2013. To access it you e-mail Ivy@wallstreetoasis.com your username - must be an account that uses the same email you registered with. 
If more perks will still be announced, do they get grandfathered to prior payees, or only act on those who pay from that point forward? 
As more perks get announced, if you have a ticket you get ALL the perks. That is why it's a huge advantage of getting in now before prices jump again.
I'm really contemplating on going. But i feel like being a freshman/rising soph. I'll get frowned upon and it won't be much beneficial to me, thoughts? 
This will be a very valuable networking opportunity especially for someone trying to break into financial careers.  It is never too early to start networking...ok, if you're 12, may be a bit too early.
Who from WSO will be there?
Patrick - CEO, Justin - Job Board & Co. Database Manager, some of our writers/interns/campus reps, plenty of Certified Users, and other partners/friends of WSO.  
How can we get a discount on the Hotel? 
Call Hotel Pennsylvania (location of the conference) at 800-223-8585 and mention the group "Wall Street Oasis Conference" and you'll get the following rates for Friday & Saturday:
* $149/night for a king bed ($348.94 total w/ taxes) and
* $169 ($394.96 total w/ taxes) for 2 double beds.
When should i get my ticket?
ASAP before the price goes up & it sells out.  
All of the announcements so far have been for speakers. Patrick mentioned that there's going to be panels. Who's going to be on those panels? Is it going to be a bunch of current analysts/associates?
Yes, the panels will be a mix of current and former analysts / associates / VPs (some cases MDs) from various groups and industries (IB / PE / HF, etc)...we are filling out the panels as we speak. 
Is there anything happening the night before the conference?
There will be an informal happy hour the night before at Galway Hooker Pub (36th and 5th/Madison) to welcome those that arrive into town on Friday night. More details to come soon.  21+ only.  
Where is the after party?
Announcement during the conference, will be 18+!
I won't be able to make it. Will there be blog / twitter posts live from the event? If so, is there a twitter #hashtag?
We will likely have someone live blogging / tweeting from the event in real time....but much better if we can meet you in person!  Twitter tag is #wsocon
Is there gonna be a monkeying around panel?
Maybe a monkeying around room? we could maybe have little people in monkey suits in that room to help make people relax if the networking gets too intense in the other rooms...breathe.
Will there be a guy in a monkey suit there?
I will either rent a monkey for the conference to serve as our mascot and/or get a guy to dress up in a monkey costume for photos with all the attendees. :-) just like the spirit of WSO, we want the conference to not only be useful, but also fun.
Patrick, are you planning on hosting this every year?
Yes 
Refund Policy?
On or before June 1, 2014 you will get 100% of your ticket price back.
June 2, 2014 to June 15, 2014 you will get 75% of your ticket back
June 16, 2014 to Day of Conference (June 28, 2014) - Strictly no refunds since we have to commit to final # then.
What people are saying about it:
Compbanker: "Very excited for the conference. I've met a number of the users from the forums and there are definitely some great people here. Anyone who doesn't have a ticket yet should get one NOW!"
IlliniProgrammer:  "Will be there. I'm giving up a nice summer Saturday of hang gliding to come- I think it's going to be a great time.  As the economy starts to pick up, the ticket price and cost of getting here starts to look a bit more like an investment in your career than an expense- especially when it's amortized over several conference."
Monty09:  "I am helping to run things so you know it is going to be top notch"
rufiolove: "I am very excited about the conference and the opportunity to meet users and prospective monkeys looking to learn more about the industry. It's truly amazing how many awesome people Patrick has lined up: Monty, Compbanker, Rosenbaum and others... That is a ridiculous list industry experts looking to drop knowledge and answer questions. You guys should be stoked."
Definitely gotta pick up a ticket if you haven't done so already, it's gonna be Legen... wait for it, wait for it.... DARY!"
When & Where

Hotel Pennsylvania, PennTop Ballroom
401 Seventh Avenue (at 33rd St.)
Penn Top Ballroom
New York, 10001


Saturday, June 28, 2014 from 9:30 AM to 5:00 PM (EDT)
Add to my calendar
Organizer
Wall Street Oasis is one of the largest and most entertaining finance communities online. With over 1,000,000 posts to date, 100 million unique visitors and over 3.5 million page views a month, you can be sure that your questions will get answered in our finance forums by experienced professionals.