Walk/Run to Albuquerque in Support of Greenville*Pitt County Senior Games
Event Information
Location
Alice F Keene Park
Greenville, NC 27858
Description
This is a virtual walk/run with all proceeds sponsoring Greenville*Pitt County Senior Games' qualifiers' trip to Albuquerque for the National Senior Games.
Not only is it a fun way to help raise funds, but it is also a way to motivate one and all to get stepping. And it can be done at your own pace, at a park, or on a treadmill. Don't forget to invite some friends to join you.
The goal is as a group to complete the 1850 miles to Albuquerque by March 29
Please turn in all logs no later than March 29 to Community Schools Recreation Center or Email to JRECU@aol.com. Medals and certificates will be mailed after the event is completed.
You have options to pay securely online, or you may write a check for $20.00 made out to Greenville*Pitt County Senior Games and take or mail to:
Community Schools Recreation Center
Attn:GPCSG Walk/Run to Albuquerque
4561 County Home Road
Greenville, NC 27858
Attached to this is a walkers' log, a race bib for those interested, and the flyer. Click to save and print.
If you have any more questions please email JRECU@aol.com.
Thank you from all of us.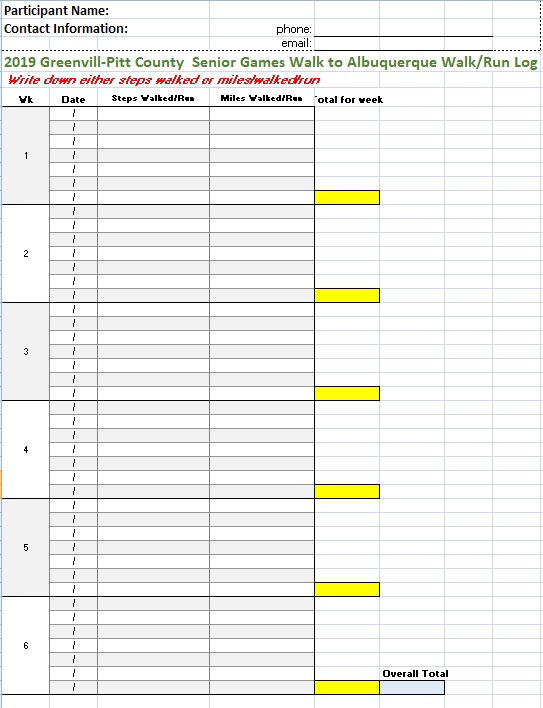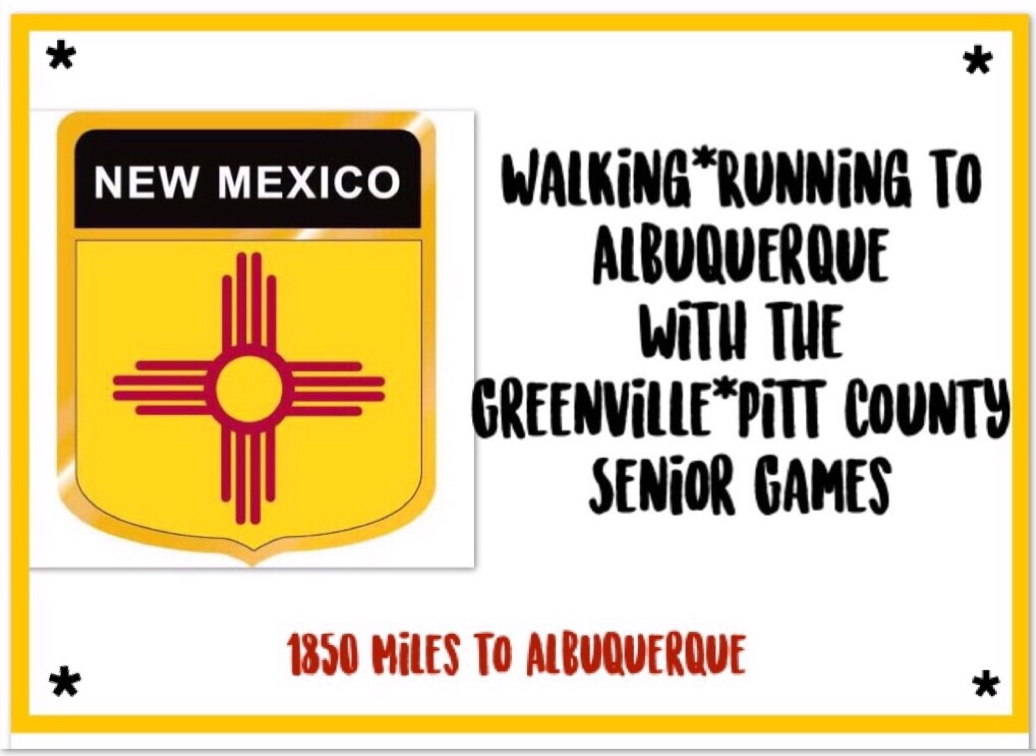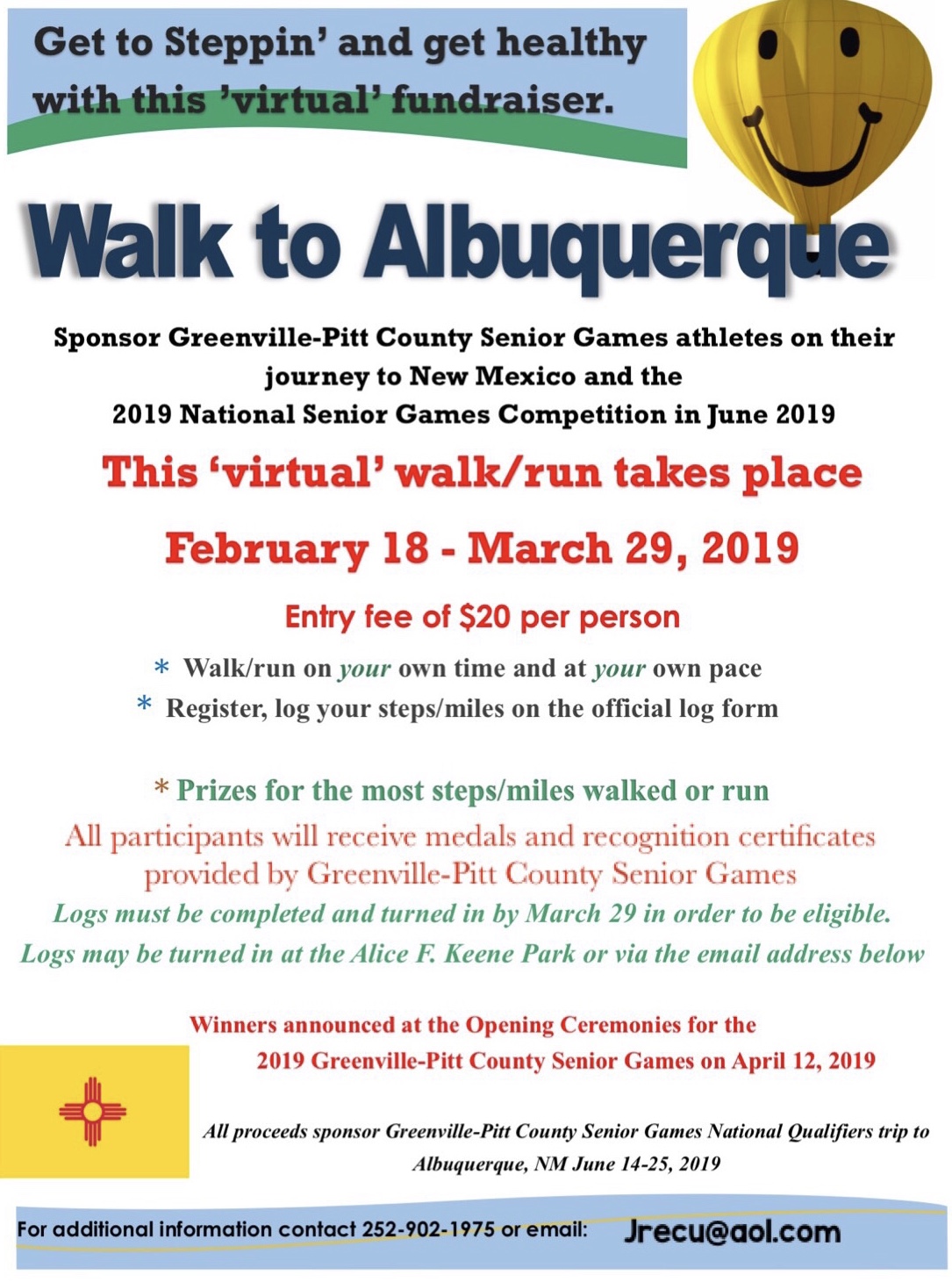 Date and Time
Location
Alice F Keene Park
Greenville, NC 27858
Refund Policy