Event Information
Location
Tom McCall Waterfront Park
by the Oregon Maritime Museum dock
Portland, Oregon
Description
Join historian Alexander Benjamin Craghead, author of Railway Palaces of Portland, Oregon: The Architectural Legacy of Henry Villard, on a tour of Villard's impact on the city of Portland. The tour begins along the seawall of Tom McCall Waterfront Park, near the Oregon Maritime Museum, and then proceeds to Union Station and the site of Villard's unbuilt Grand Central Passenger Station, then winds up at the location of Portland House, better known as the city's iconic, now lost Hotel Portland.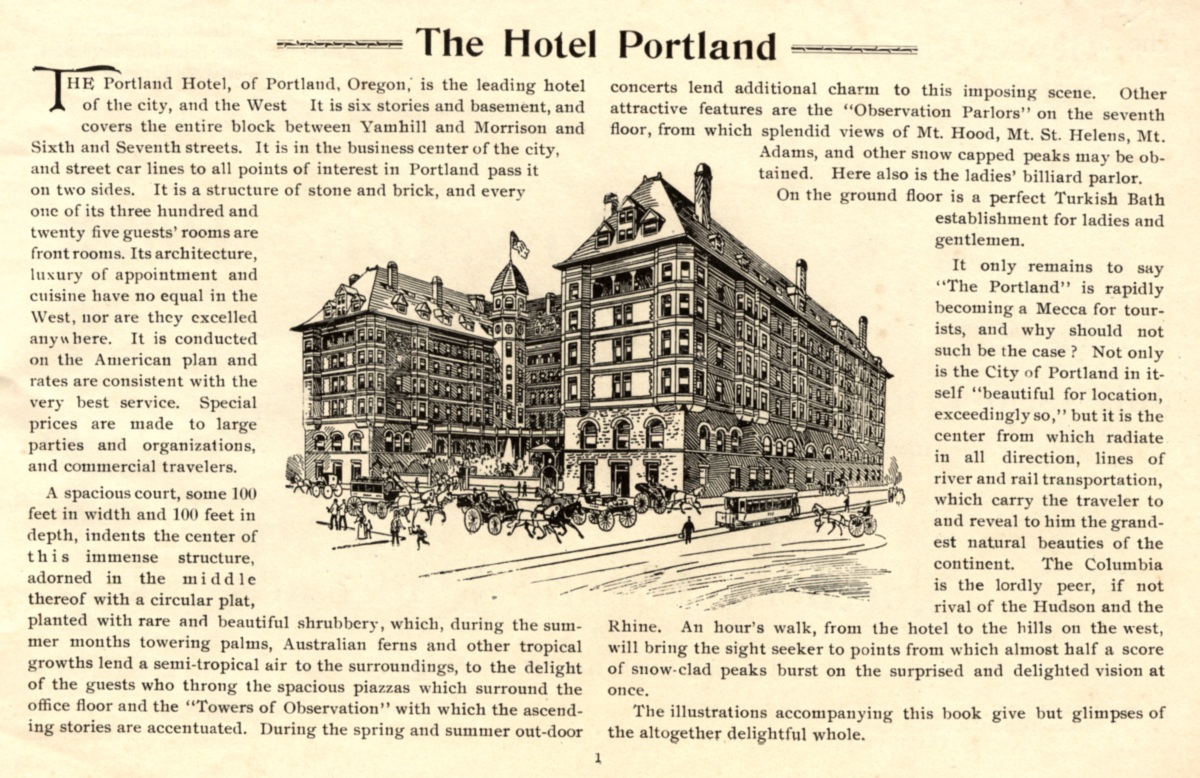 Along the way, we'll talk about the role of architecture in the growth of the city, and the way that 19th century decsions reverberate into Portland even today. Among the stories we will encounter:
The little-known connection between the iconic Skidmore Fountain and the nation's most famous 19th century architectural firm, McKim, Mead & White;
How the city nearly had the largest railway station in the world, and how that story was obscured for more than a century;
The near loss, before it was even built, of one of the city's most important and enduring architectural symbols;
How an infamous high society murder and the workings of Portland's elites muddied the true origins of the Hotel Portland.
If you are interested in the history of architecture, urban planning, or transportation history, please join us on this journey into Portland's history.
Date and Time
Location
Tom McCall Waterfront Park
by the Oregon Maritime Museum dock
Portland, Oregon