Sales Have Ended
Registrations are closed
Thanks for registering.
Sales Have Ended
Registrations are closed
Thanks for registering.
Description
Coolidge Corner was home to just one store—Coolidge & Brother—from the 1850s to the 1890s. Following the widening of Beacon Street in 1887-88 and the arrival of the S.S. Pierce store a few years later, a major new shopping district took root. Almost all of the existing buildings in this still thriving commercial area were built between 1890 and 1930. Join Brookline Historical Society President Ken Liss for a journey back to the initial development of the Coolidge Corner business district and get a glimpse of local shopping in the early decades of the 20th Century.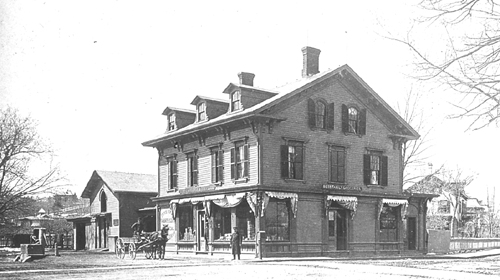 The Coolidge & Brother store at the corner of Beacon and Harvard Streets, above, and the S.S. Pierce Building that replaced it in 1898, below.