Description

The purpose of this women's encounter is to meet with Holy Spirit in a deeper, fresher way by delving into His Word, embracing His truth and love even more and by experiencing the move of His Spirit both corporately and individually.
We will not only review why The Spirit of Truth is so vital to our walk with God, but we will also make bold declarations about who we are in Christ, soak in His presence, and experience worship and the prophetic, as He reveals His heart and gifts to us. As we discover and employ the armor of God deliberately and powerfully, He leads us daily against our enemy; while uncovering every potential hindrance that would so easily try to beset our continued and intimate walk with Him.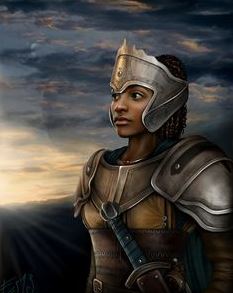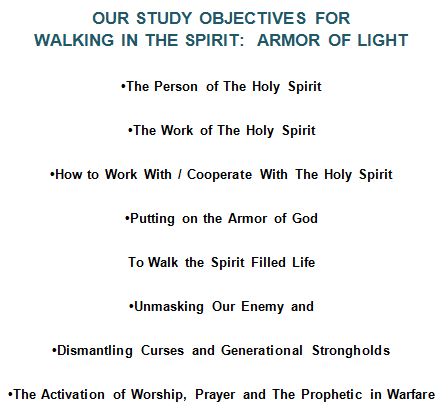 ---
FAQs:

  
Are there ID requirements or an age limit to enter the event?
This is an event for pre-registered women only: ages 18 and up.  The last day of online registration is Thursday, Oct. 20, 2016.  Your ticket will be checked at the room entry door, where you will receive an event folder.
Tell me about the ticket process:
There are 65 tickets available for this event, and the maximum order by one person is 15.
Your ticket is non-refundable, but if you are unable to attend, you may consider blessing another woman with your ticket.
After your online purchase at this secure site, you are prompted and have the choice of printing your ticket or using a smartphone app to carry it around in. You can also save the ticket on your phone as a PDF file or as a photo on your device as well.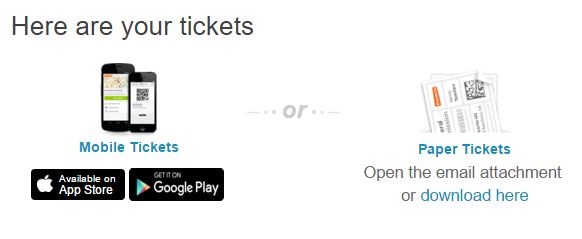 Why am I asked for my email address to receive my ticket purchase?
We are not taking payment at the door; we are using an online, automated system that is easier to track online through Eventbrite. Additionally, we may offer updates on similar, future events, so we have chosen this most efficient means of contacting you.
You can notify the event facilitator, Deb Plyler, if you did not receive your email confirmation--which will generate your ticket for you. Tickets are non-refundable, so please be advised before purchasing.
What is the address and what are my parking options at the event?  
 There is parking in the hotel parking lot:                                           
800 Mason Street

,

 

Vacaville

,

 

California

,

 

95688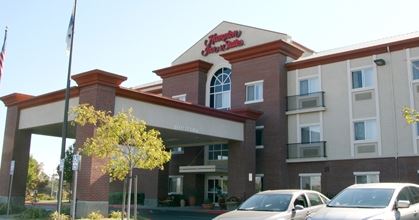 » Take ramp right for I-80 East toward Sacramento (to Vacaville)                                
» Take ramp right toward Peabody Rd / Elmira (0.2 mi.)                                                       
» Turn left onto Peabody Rd (0.1 mi.)
» Turn left onto Mason St and stay on Mason (crossing over Depot street. 0.4mi.)
» Arrive at 800 Mason St, Vacaville, CA 95688 on your left.
                        Park in Hotel parking lot.
What can or can't I bring to the event?  When should I arrive?
8:10-8:30 am is a good arrival time to park, check in at registration, get refreshment and a seat for the day. 


--Meals:  
A continental breakfast is served at 8:30 am:  Coffee, Tea, water, juice, fresh fruit, assorted pastries.
Lunch: As lunch is not provided, please bring a sandwich or you can drive over to fast food places nearby we have listed here. As time is limited to one hour, these places are more crowded on the weekend, and because you will engage in such meaningful conversation, it is recommended that you arrange to bring extra food or drinks along with you. This also saves on your ticket price.

--Personal Items:  Bring any additional comforts (seat pillow, drinks, snacks, journal, and Bible) with you. Dress comfortably.

  --On bringing guests:  This is a pre-registered event, and we have a strict capacity limit imposed, so  we will only be able to accommodate those who have pre-registered online. We do not sell tickets at the door.
--Tape Recording:  Aside from pictures with friends, kindly do not tape or photo shoot this private event. We want to be free to express our hearts openly to God in this Holy Spirit atmosphere. Some portions of our sessions will be interactive (by choice) and we want freedom to express the goodness of God as He comes.
 --Babies or Children:  This is an adult event, and we have no facility arrangements for children. 
Where can I contact the organizer with any questions?
--Deb Plyler
Through this Eventbrite Site "contact the organizer" or
Call:  707.344.8839 (leave a message please) 
Email:  dsplyler.missions@gmail.com
Can I update my registration information?  Is my registration/ticket transferable? Refundable?
Unfortunately, your ticket is non-refundable, but if you are unable to attend, you may consider blessing another woman with your ticket.  
---
We have a strong and zealous ministry team coming to meet with Him and to assist what He wants to do in your life as well. As ministry is part of our lifestyle, we all serve in some form of leadership capacity in our local churches:  
---
Deb Plyler

Event Organizer



"God is strong, and he wants you strong. So take everything the Master has set out for you; well-made weapons of the best materials, and put them to use so you will be able to stand up to everything the Devil throws your way! This is no afternoon athletic contest that we'll walk away from and forget about in a couple of hours. This is for keeps--a life-or-death fight to the finish against the Devil and all his angels.
Be prepared. You're up against far more than you can handle on your own. Take all the help you can get-- every weapon God has issued, so that when it's all over but the shouting, you'll still be on your feet. Truth, righteousness, peace, faith, and salvation are more than words. Learn how to apply them. You'll need them throughout your life. God's Word is an indispensable weapon. In the same way, prayer is essential in this ongoing warfare. Pray hard and long. Pray for your brothers and sisters. Keep your eyes open. Keep each other's spirits up so that no one falls behind or drops out."
Ephesians 6:10-18  The Message
Karen Deary







Gina Helton







Keni Horiuchi







Sylvia Mabanag







Deb Plyler

Event Organizer




Annabelle Sanchez







Shalana Thomas