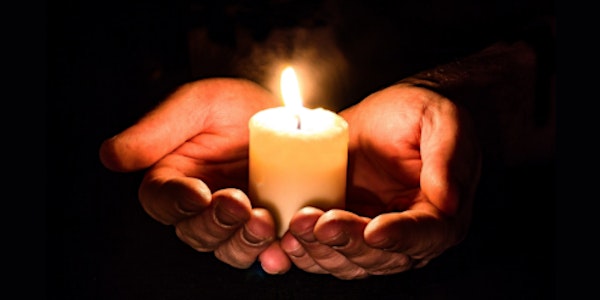 Walking in Our Light: A Community Gratitude Procession
DCA's Performing Arts Division presents Walking In Our Light at the Taxco Theatre on December 3, 2022 at 4:30 p.m. Rain or Shine.
When and where
Location
Taxco Theatre 7242 Owensmouth Ave. Canoga Park, CA 91303
About this event
This event will take place rain or shine!
Walking In Our Light is a community processional beginning at the Taxco Theatre. The residents of Canoga Park and surrounding neighborhoods will gather and walk together united as one. The walk celebrates and honors the light in each person, family, community organization, and business that created a safe and nurturing neighborhood for all to thrive.
Under the guidance of the theatre director, Jon Lawrence Rivera, the community event will have moments of dance, music, and poetry representing artists and varied cultures of the neighborhood.
Rain means blessings showering down in many traditions. Wear your rain gear as this special moment in the community is not to be missed!
Community partners include: the Office of Councilmember Bob Blumenfield, StrengthUnited, Alliance for Community Empowerment, the Boys and Girls Club, Child Development Institute, Canoga Park Women's Club, and others.
This procession will begin at 7242 Owensmouth Ave. and is free and open to the public and will end with a community reception.
ABOUT THE PERFORMING ARTS DIVISION (PERF)
Through public and private support for performing arts programs, the Department of Cultural Affairs (DCA) implements initiatives to create festivals and platforms to select artists to create and/or present site-specific public art projects and/or programming. The Performing Arts Division (PERF) champions Los Angeles artists through advocacy on a local, national, and international level.
PERF manages six performing arts centers: the Warner Grand Theatre (San Pedro), the Madrid Theatre (Canoga Park), the Taxco Theatre (Canoga Park), the Barnsdall Gallery Theatre (East Hollywood), the Lankershim Arts Center (North Hollywood), and the Vision Theatre (Leimert Park). DCA also has two partner-venues: the Nate Holden Performing Arts Center (Mid-City), and the Los Angeles Theatre Center (Downtown).
ABOUT THE CITY OF LOS ANGELES DEPARTMENT OF CULTURAL AFFAIRS (DCA)
As a leading, progressive arts and cultural agency, DCA empowers Los Angeles' vibrant communities by supporting and providing access to quality visual, literary, musical, performing, and educational arts programming; managing vital cultural centers; preserving historic sites; creating public art; and funding services provided by arts organizations and individual artists.
Formed in 1925, DCA promotes arts and culture as a way to ignite a powerful dialogue, engage LA's residents and visitors, and ensure LA's varied cultures are recognized, acknowledged, and experienced. DCA's mission is to strengthen the quality of life in Los Angeles by stimulating and supporting arts and cultural activities, ensuring public access to the arts for residents and visitors alike.
DCA advances the social and economic impact of arts and culture through grant-making; public art; community arts; performing arts; and strategic marketing, development, design, and digital research. DCA creates and supports arts programming, maximizing relationships with other city agencies, artists, and arts and cultural nonprofit organizations to provide excellent service in neighborhoods throughout Los Angeles.
For more information, please visit culturela.org or follow us on Facebook at: facebook.com/culturela, Instagram @culture_la, and Twitter @culture_la.