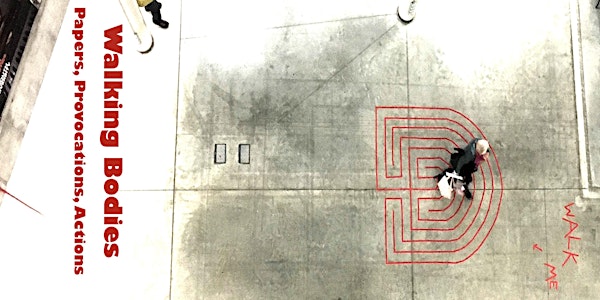 Walking Bodies: Scores and Exchanges
Celebrate the launch of Walking Bodies. Hear 4 leading artist-walkers speak. Try new walking scores. Join walking artists around the world.
About this event
Walking Arts are on the move - there's a turn towards embodiment and towards a recognition of the walking body as one that is at the mercy of the terrain and the surroundings.
Walking Bodies (and the 'Walking's New Movements conference in Plymouth, UK in 2019 on which it draws) evidences that turn and other major changes of direction for walking arts, towards more considered practices that re-navigate their terrains and challenge assumptions about trajectories through the unhuman world.
This online 'Scores and Exchanges' Event:
celebrates the range of perspectives offered in the book
invites four leading artist-walkers to speak (Ishita Jain, Morag Rose, Jody Oberfelder and Blake Morris)
offers a range of walking scores for participants to try out and respond to
asks participants to write a short reflection on their experience of using the scores and assembles those reflections into a 'collaborative text of creative reflections' in real time at the Event.
Join us for a magical couple of hours in the company of other walking artists from around the world.
Please book your place now. Then...