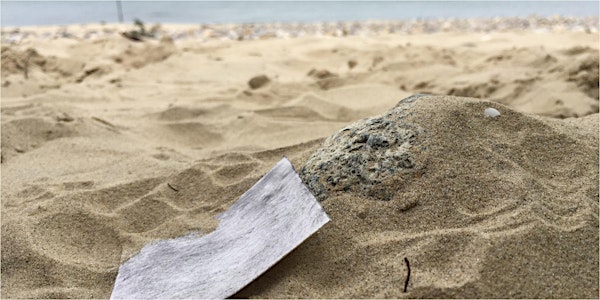 walk.draw - Folkestone
We'll start in the gallery then walk and draw our way towards the sea. This walk.draw walkshop is led by artist and tutor, Ruth Broadbent.
When and where
Location
Touchbase Gallery 15 Tontine Street Folkestone CT20 1RN United Kingdom
About this event
We'll start in the gallery then walk and draw our way towards the sea, following a series of prompts. This walk.draw event is led by artist and tutor, Ruth Broadbent. It is open to both beginners and those more experienced and is aimed at ages 18+ (under 18s must be accompanied by an adult).
The walkshop will draw on memories to inspire the route of the walk. Ruth's family lived in Folkestone so she has many memories of visiting for family holidays, and later on, doing some occasional teaching as a visiting lecturer in the area. She has not visited Folkestone for some years and will not have seen the area we are walking as it is now, so will be using past memories and google maps to plan the route. This will no doubt add unexpected elements and possibly some detours. Will we or won't we reach the sea? We'll take an experimental approach to drawing, following a series of exercises and responding to serendipitous encounters along the way.
This event is linked to hyphæ drawing collective exhibition, Letting it settle at Touchbase Gallery. The gallery opens at 11am on Saturday and, as part of this event, you're warmly invited to an afternoon of refreshments with the artists from 14-17h. If you'd like to come along, please RSVP so that we can make sure we have enough tea for everyone. Thank you!
Materials Needed:
You will need to bring with you a sketchpad or paper (any paper from drawing quality to newspaper, scraps of paper or card), and some drawing materials for a portable sketching kit (e.g. pencils, sharpener, eraser, pens, and any other materials you might like to use such as coloured pencils, pastels, a wash brush for ink pen). Please say beforehand if you need to borrow materials so that Ruth can bring some with her on the day.
Also bring a waterproof, umbrella / sunscreen and wear comfy shoes.
Additional Info:
Distance can be adapted on the day depending on how far everyone wants to walk, weather, and trying to find quiet spaces.
We aim to walk whatever the weather, although if this is not possible, a transfer to an online event at a later date will be offered.
Covid guidelines and being mindful of each other will be followed throughout this event.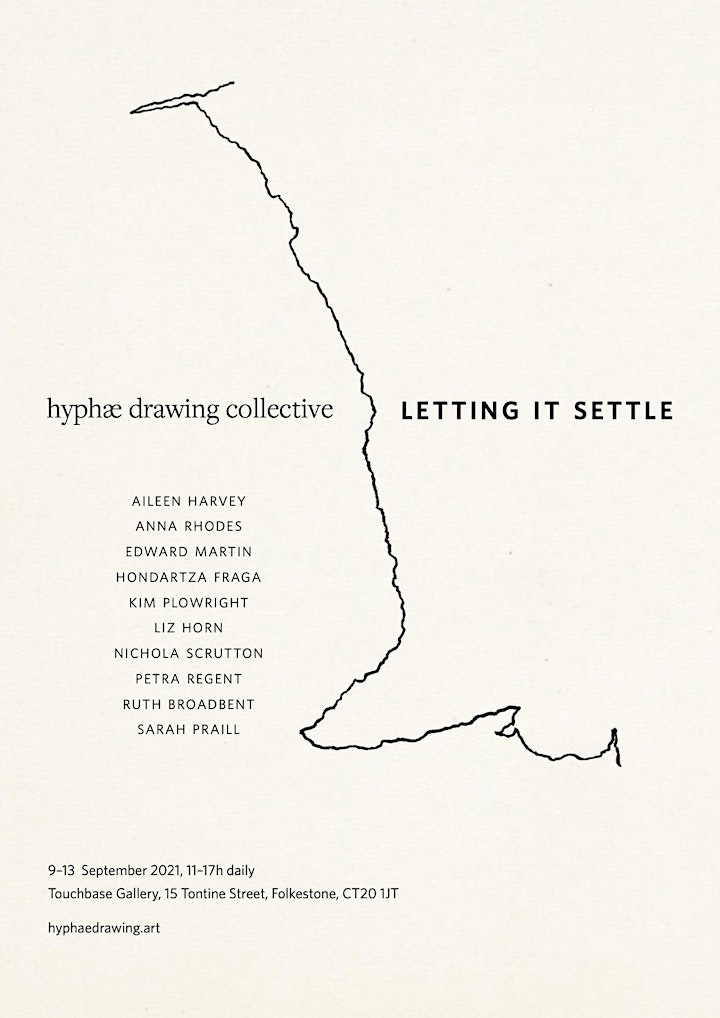 Letting it settle is an exhibition of new work by hyphæ drawing collective, a group of ten artists who came together through drawing. These works emerged from six weeks of intensive remote collaboration.
Drawings can be seen as material thoughts, silting into an organic substrate, an understory. Affinities of touch and sensibility emerge, forming a tangle of resonances.
9–13 September, 11-17h daily
Touchbase Gallery, 15 Tontine Street, Folkestone, CT20 1JT