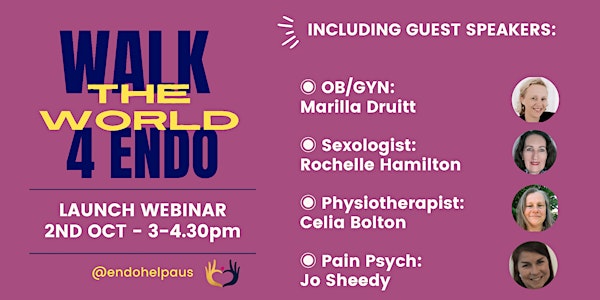 Walk the World 4 Endo Launch - Webinar
Guest Speakers: Celia Bolton , Marilla Druitt, Rochelle Hamilton & Jo Sheedy discuss all things pain, endo and sex.
About this event
To align with COVID-19 health guidelines, EndoHelp's Walk the World 4 Endo event has been modified to keep our community safe. However, to stay connected we are launching our Walk the World 4 Endo event virtually through a webinar.
Guests Druitt, Bolton, Hamilton & Sheedy will discuss topics including: pacing, exercise and pain, pelvic pain, painful sex and all things endo. They will also be answering questions through a Q+A format.