Walk on the Wild(life) Side: Birds and Gardening
Description
Walk on the Wild(life) Side - Birds and Gardening


Whether you are new to birding, just curious, or an expert birder, come and enjoy a spring morning and discover the diversity of birds that call our region home. Join Amber Bingle from 21 Acres, and Callie Hall from The Eastside Audubon Society for a bird walk of the 21 Acres springtime farm. We will walk and discuss the many ways that birds benefit both human and natural ecosystems, and what challenges they face in the modern world. We will showcase some of the ways that 21 Acres works with the local avifauna to provide habitat and keep gardens healthy, and discuss ways that you can make a difference for local birds in your own backyard.
The mission of Eastside Audubon is to protect, preserve, and enhance natural ecosystems and our communities for the benefit of birds, other wildlife and people. Bird Friendly Communities is a nationwide campaign encouraging individuals to take steps in their own backyards and communities to restore and protect wildlife habitat in order to protect native bird populations in a growing community.
Please remember to bring outdoor ware appropriate for spring in the Pacific Northwest (i.e. rain boots, rain coat, warm clothing, etc.). If you have binoculars you are more than welcome to bring them along!
Presenters: Amber Bingle, 21 Acres' Administrative Assistant, and Callie Hall of The Eastside Audubon Society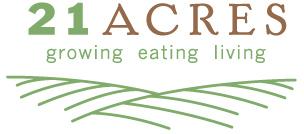 Learn more about 21 Acres' cancellation and refund policy.

Organizer of Walk on the Wild(life) Side: Birds and Gardening
21 Acres is a center for sustainable agriculture education and collective action. We offer a range of food and farm-based programs, workshops, events, and tours within the farm, market, and LEED platinum certified building. We're a living laboratory focused on climate solutions. Come learn, eat, and grow with us.
Contact information: generalinfo@21acres.org  |  425-481-1500