Location
Cerritos Sports Complex
19900 Bloomfield Avenue
Cerritos, CA 90703
Let's go for a walk in the park, and raise money for student scholarships! Get your walking shoes and come to the Cerritos Sports Complex.
About this event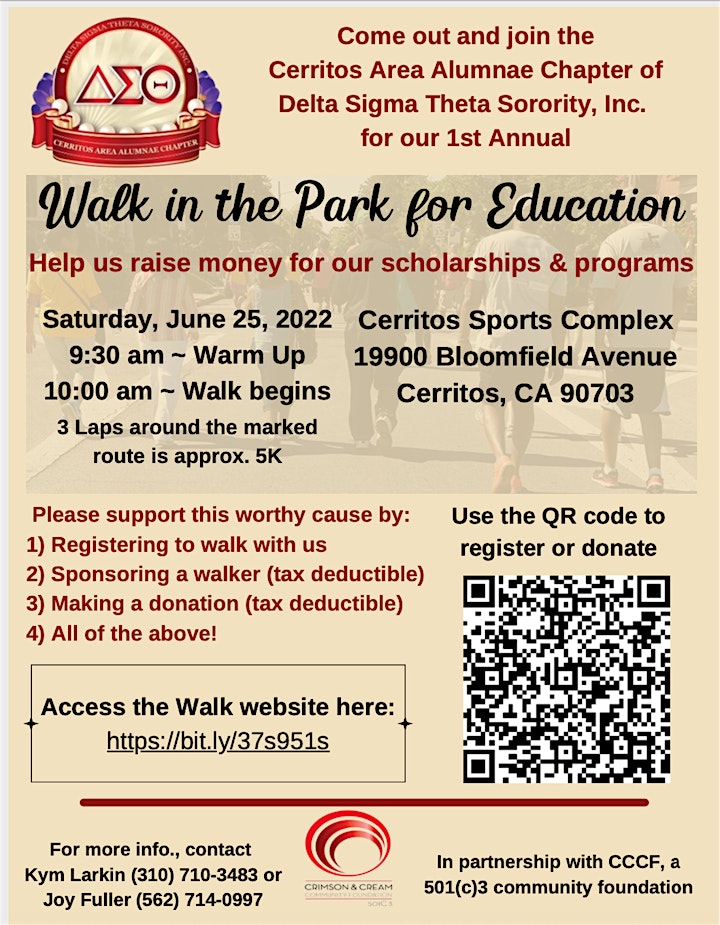 Sisterhood, Scholarship, Service & Social Action since May 1, 1999
Cerritos Area Alumnae Chapter of Delta Sigma Theta Sorority is hosting our 1st annual 5k walk in the park. The goal is to raise $25,000 for student scholarships and textbooks. Sign up to walk and or make a donation at RunSignUp.com. Click the link or use the QR Code on the flyer. Hope to see you there!
cerritosareadst - Instagram . Cerritos Area Alumnae Chapter - Facebook cerritosareadst.com