Sales Have Ended
Registrations are closed
Thank you to all those who have registered for the 2017 Walk for Wisdom!
Sales Have Ended
Registrations are closed
Thank you to all those who have registered for the 2017 Walk for Wisdom!
Description





Register by April 14th to guarantee your t-shirt!
LAST WEEK TO GUARANTEE YOUR T-SHIRT!
What is the Walk for Wisdom?

The Walk for Wisdom is a 1 mile walk to raise money and awareness for the Fortune Fund. The Walk will take place on May 20th all around the United States. The suggested time is 10 A.M., however you can choose a more suitable time to accommodate participants in your event location. If you choose a time other than 10 A.M., please let us know so that we can inform any others participating in your area. As people register, they will be connected with other registrants in their area.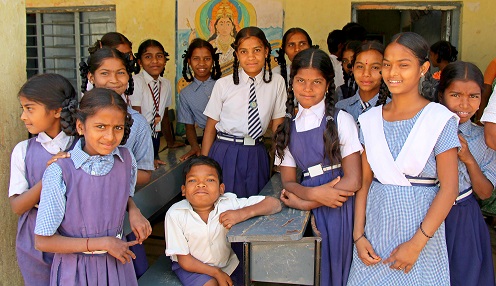 What is the Fortune Fund?
The Fortune Fund is a 501(c)(3) non-profit organization that enables economically disadvantaged children to continue receiving an education. Despite the hardships these bright students face, it is our determination to help them grow and thrive as they continue learning. We truly believe that education is a significant foundation that leads to a better future for the children and their families. When you register, know that 97% of your registration fee goes to support the Fortune Fund students. The other 3% covers expenses such as the cost for events like these.
How will my registration/sponsorship help the students?
All funds raised will go directly towards providing the students with books, notebooks, desks, computers, as well as any other items needed to provide a positive and stimulating learning environment.
Who can participate in the Walk for Wisdom?
Everyone! S2Tech employees, families, friends, and anyone who wants to support a good cause! All are invited to join us in this 1 mile walk and wear your provided event t-shirt.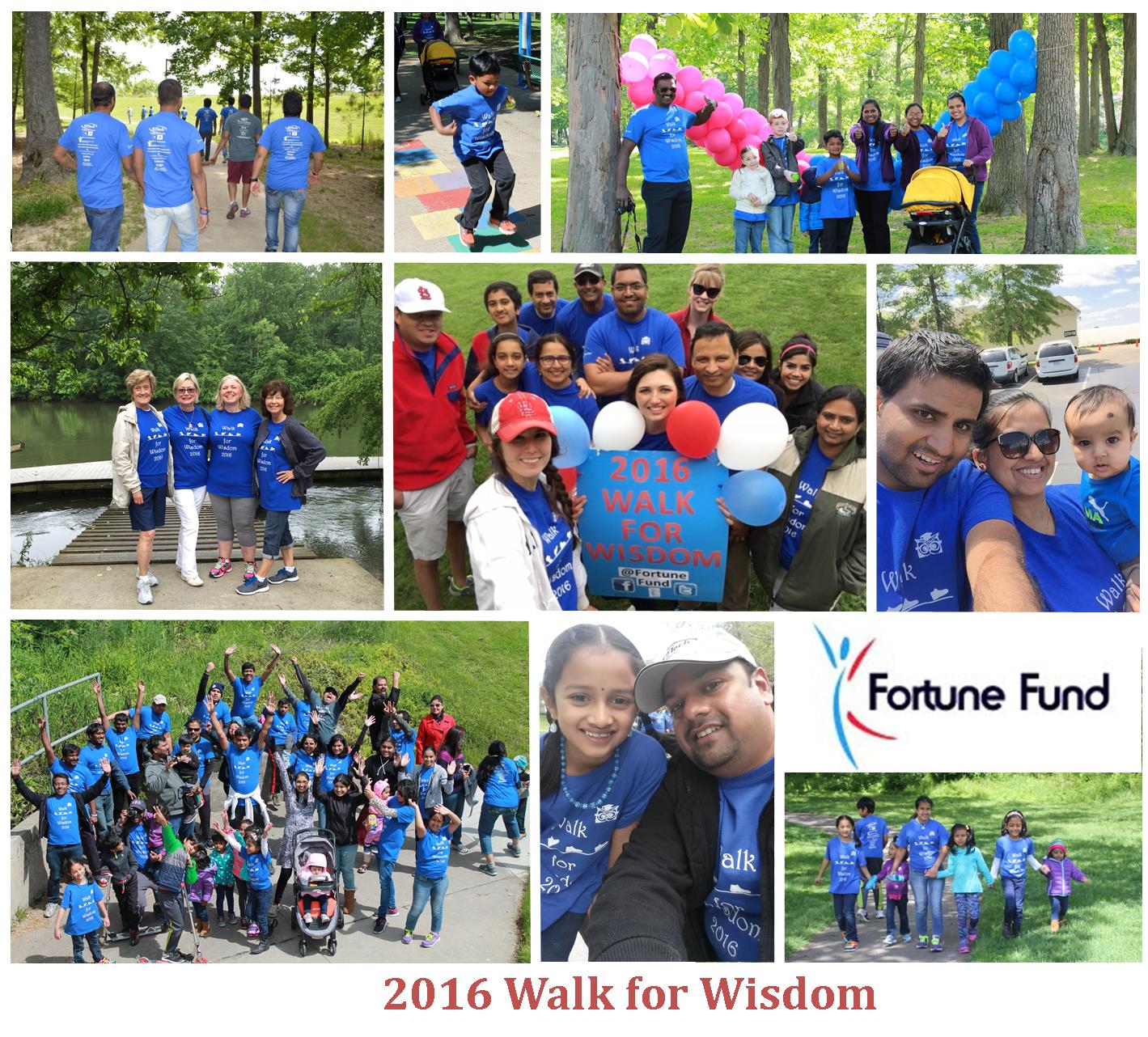 ---


Where will the Walk for Wisdom be held?
Anywhere, literally! This is a virtual walk, meaning that anyone can Walk for Wisdom where they live, maybe in a nearby park or around the block. When you sign up, we will let you know if there are any in your area participating and the location they have chosen. If you don't want to venture walking alone, invite your friends and family to join you wherever you would like to walk.The more the merrier!
How do I buy tickets?
Click Get Tickets at the top of this page.
S2Tech employees have the option of paying the registration cost through a payroll deduction. To do this, choose the "free" ticket. Employees may register friends and family who are not S2Tech employees with the understanding that the final total will be deducted from the employee's payroll and they are responsible for collecting the registration fees from anyone they registered.
Non-S2Tech employees or anyone who wishes to pay by credit card can click the Regular Registration & T-Shirt ticket and can complete their registration online.

If you have any questions or problems registering, please contact fortunefund@s2tech.com
---


A big THANK YOU to our Gold Sponsor:

---
Thank you to Srikanth Govindaswamy who designed our t-shirt for this year!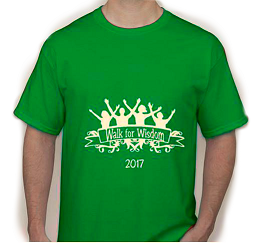 Adult T-shirt Sizing Chart

Child T-Shirt Sizing Chart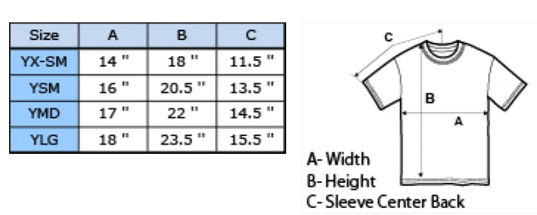 What are the organizational/group sponsorship opportunities?
If your organization would like to consider a sponsorship we have several packages to choose from, for as little as $100. In exchange, your logo would be displayed on the back of the event t-shirt worn by our participants throughout the US (as well as additional features for higher levels of sponsorship). To sponsor this event, please choose a level from the sponsorship chart below and entering the corresponding amount on the Get Tickets page under Make a Donation.
If you would like to send the sponsorship amount via check, you may do so by sending in the form below.
Sponsorship Form: http://fortunefund.org/Contribution-Form/Sponsor_Form.pdf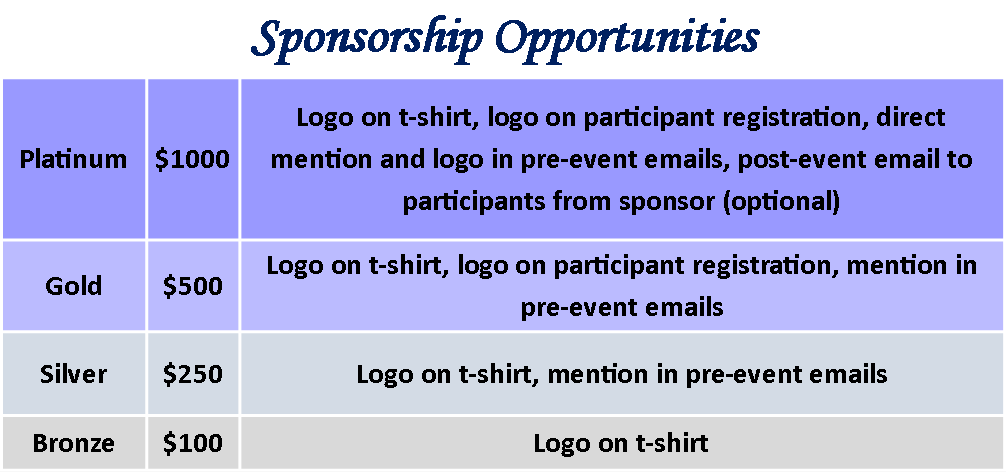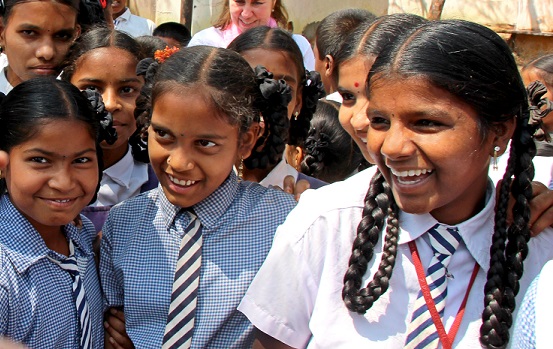 Don't forget to take photos and enter the Walk for Wisdom Photo Contest! You could win a prize!