About this Event
Join True North Endurance and Events in this Virtual 5K to stamp out domestic violence!
October is domestic violence awareness month. We have partnered with the YCC Family Crisis Center of Ogden, UT to help provide a "light in the darkness" of domestic violence through a Virtual 5K. With every registration received, True North Endurance & Events will make a donation to the YCC Family Crisis Center.
Together, we can help make the world a safer place for everyone. Grab a friend or five, get registered and get walking (or running) to help bring hope to those who have lost it.
Walk, run, hop, whatever! Make a difference on your own schedule and in your own way! This virtual event can be done any time, anywhere!
Learn more about True North Endurance & Events and the charities we help by visiting our website: https://www.truenorthee.com/.
Virtual 5K Registration Package Includes (depending on the package you purchase):
Donation to YCC Family Crisis Center of Ogden (all registrations)
Specially Designed Shirt (shirt/medal or shirt only registrations)
Custom Medal (shirt/medal or medal only registrations)
Shipping (all registrations)
Transfers and Refunds
Refunds are not allowed for this event
Transferring registration to a different participant is not allowed
Transferring registration to a different event is not allowed
All medals & shirts will begin shipping after November 15, 2019.
Registration ends November 10, 2019 unless sold out.
About the YCC Family Crisis Center of Ogden, UT:
The Mission of YCC Family Crisis Center is to "save and change lives" by working to prevent and alleviate domestic violence, sexual assault and homelessness by providing safety, services and resources. Our programs support and enhance the quality of life for all individuals and families by providing advocacy and education, to find hope on the road to self-sufficiency.
We serve individuals from the ages of 1 day to 101 years old. Our domestic violence shelter and rape crisis center provide services 24/7 to victims and their children. As one of our clients told us, "YCC is a light in the darkness, reaching out to those who are trying to escape violence".
Please join us in our efforts to make Utah not only the best place to raise a family but the safest. Separately we can do many good things — together we can make miracles happen!!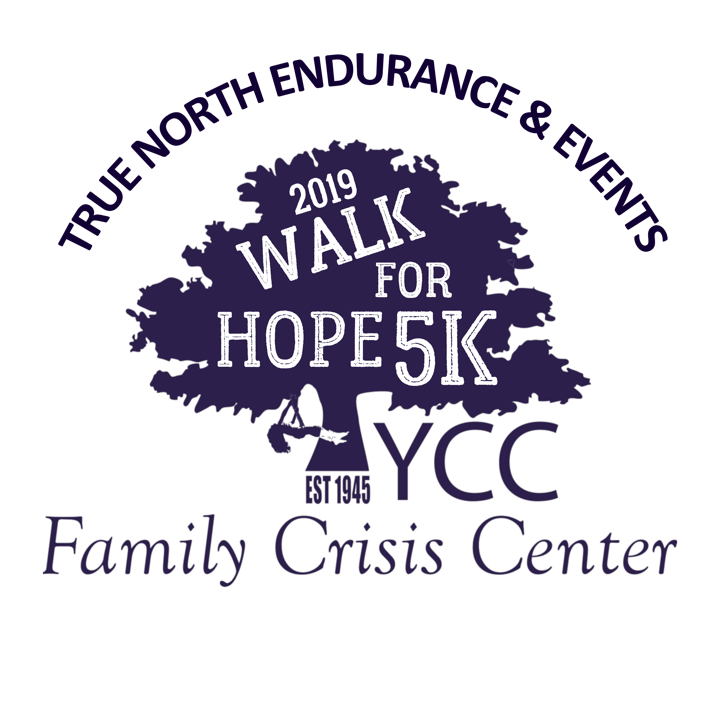 Date and Time
Refund Policy