Description
ABOUT: Walk for Hope unites students, faculty, and staff from Blue Ridge Community College, Bridgewater College, Eastern Mennonite University, and James Madison University along with area community members to raise awareness about depression and suicide prevention. It is an opportunity for our community to highlight the importance of mental health, decrease stigma, and encourage hope.
We invite you to join us as we Walk for Hope! James Madison University will be hosting this year's walk. Directly following the walking portion of the event we are excited to welcome this year's guest speaker, Brooke Anderson. Creative arts activities, refreshments, and mental health resource information will also be available.

The walk and all activities are free to attend and open to the public. All are encouraged and welcome to participate. Please register and join us for the 8th annual Walk for Hope!
---
EVENT SCHEDULE:

Saturday, April 6, 2019

WALK STARTING LOCATION: Behind the James Madison University Festival Conference & Student Center - 1301 Carrier Dr, Harrisonburg, VA 22807

9:00 - 9:30 AM: Check-in / pick up your FREE Tee shirt

9:30 AM: The walk begins from behind the Festival Conference Center around East Campus.

10:15 AM - 12:00 PM: The walk will end at the JMU Festival Conference Center Ballroom, where we are excited to welcome this year's speaker. The welcome and opening remarks will begin around 10:15 am. Creative arts activities, resources, and refreshments will follow the speaker.

---
***INCLEMENT WEATHER: Walk for Hope will be held rain or shine. Participants will have the option to Walk at 9:30 am, and/or to join for the indoor portion of the event (welcome/speaker/activities) in the Festival Ballroom beginning 10:15 am.

***PARKING: Free general event parking is available at JMU (lots across from the Festival Center). As you arrive, follow the direction of those event staff assisting with parking for the closest available parking location.

***Dogs are welcome to join for the walking portion of Walk for Hope, however due to campus regulations they are unfortunately not allowed inside buildings on JMU's campus.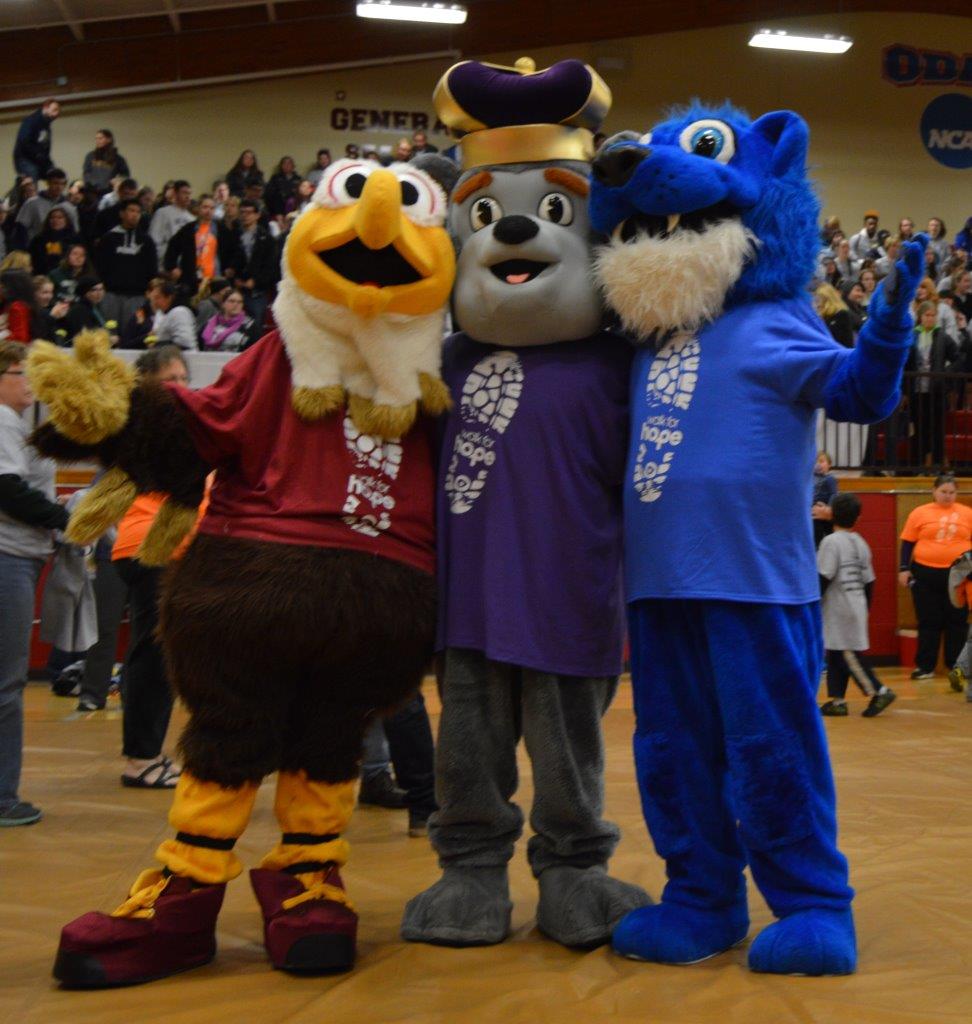 Thank you to those sponsors that help make this event possible including: The Austin Frazier Memorial Fund, BRCC, Bridgewater College, EMU, JMU, & personal donations.