REGISTER TODAY AND LET'S MAKE A DIFFERENCE! Inscrivez-vous aujourd'hui et faisons la différence
About this event
Royal LePage Village WALK A MILE IN HER SHOES 2021
REGISTER TODAY AND LET'S MAKE A DIFFERENCE!
For the 6th year - Royal LePage Village NDG is taking a stand and taking a walk to raise awareness and funds for women and children living with abuse. Join us, a group of courageous men wearing high heels, walking 1 mile along Monkland Street and help support Auberge Transition, the local NDG Women's (Shelter & Support for Abused Women).
Please register today - include your shoe size and t-shirt size to make sure you are fully equipped!
You will be contacted separately to set up your fundraising page.
Thank you for your participation and support.
Pour la 6e année - Royal LePage Village NDG prend position et se promène afin de sensibiliser et de collecter des fonds pour les femmes et les enfants victimes de maltraitance. Rejoignez-nous, un groupe d'hommes courageux portant des talons hauts, marchant sur 1,6 km dans la rue Monkland et aidant à soutenir l'Auberge Transition (abri et soutien pour femmes victimes de violence).
Inscrivez-vous aujourd'hui - indiquez votre pointure et votre t-shirt pour vous assurer d'être entièrement équipé!
Vous serez contacté séparément pour configurer votre page de collecte de fonds.
Merci pour votre participation et votre soutien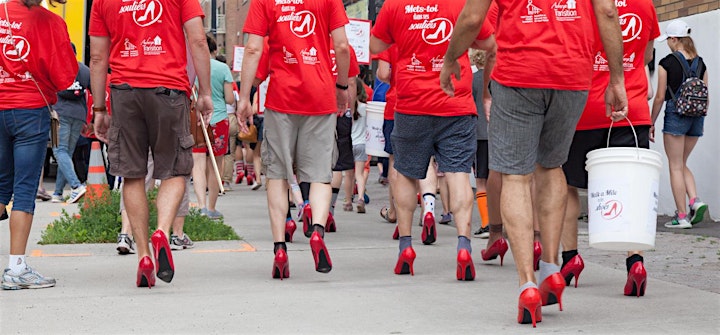 Organizer of Walk-A-Mile Royal LePage Village for Auberge Transition 2021