Waldo Waldo 5K Walk & Run

Sunday, October 21, 2012 from 10:00 AM to 2:00 PM (MDT)
Event Details

*****Registrations ends TODAY, THURSDAY the 18th at 11:55pm******* Walk-up registration is Friday, Oct. 19th from 3-7pm at The Colorado Running Company, 833 N. Tejon, Saturday, Oct. 20th at Mountain Equipment Recyclers, 1024 S. Tejon 2-6pm and DAY OF at the event, America the Beautiful Park, 8-9:45am.

UPDATE!!! Strollers are now allowed for both walkers and runners!!
Bring your friends and family to walk or run in The Waldo Waldo 5K Walk & Run! The idea is simple: register, receive a "Where's Waldo?" costume to wear during the run, give support to our community and show just how strong Colorado Springs is.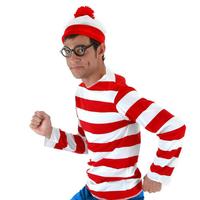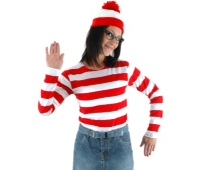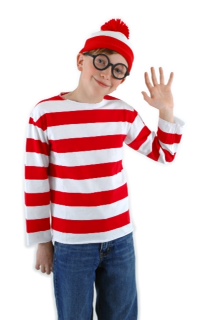 This unique 5k Fun Run/Walk will be hosted at America the Beautiful Park on October 21 at 10am. It will not be timed, so if you want to know your time, bring your watch! With a $30 registration fee, registrants will receive a "Where's Waldo?" costume kit that consists of Waldo glasses, beanie and long sleeve shirt. We also have Wenda costume kits and mini-Waldo kits for kids ages 5-12. Kids 5 and under are free but do not receive a costume. Strollers are allowed on the course. Proceeds will go to the Pikes Peak Community Foundation's Waldo Canyon Firefighters Fund.
Costume/Packet Pick-up
Fri. Oct. 19th 3-7pm CRC, 833 N. Tejon
Sat. Oct. 20th 2-6pm MER, 1024 S. Tejon
Day of the event, 8am-9:45am

Day of the event:
8:00am- Packet-pick up and Race day registration begins
10:00am- Walkers Start
10:30am- Runners Start
11:00-Music and exhibitors are set up
11:30am- Prize Drawings (even if you are still running, we'll hold your prize for you!)
Please: NO dogs (next year we hope to have a registration for our 4-legged friends!)
Size chart for costumes: "Heads" up! Costumes fit to size but they are a little small around the head and shoulder area. If concerned about it, go with the larger size :)
Chest Waist Hip Inseam Height Weight
Child
S 4-6 23-25" 21-23" 24-26" 16-19" 42-48" 39-50 lbs
M 8-10 26-28" 23-24" 28-30" 21-23" 49-53" 52-64 lbs
L 10-12 28-30" 24-25" 30-32" 23-25" 54-58" 67-85 lbs
Adult Female
S/M 6-8 36-38" 28-30" 38-40" 26-28" 5'7"-5'8" 120-140 lbs
L/XL 14-16 42-44" 34-37" 44-46" 27-29" 5'8"-5'9" 145-170 lbs
Plus 20-22 48-50" 42-44" 50-52" 28-30" 5'8"-5'9" 205-220 lbs
Adult Male
S/M 36-40 38-40" 32-34" 39-41" 30-32" 5'9"-5'11" 170-195 lbs
L/XL 44-48 46-48" 40-42" 45-49" 30-32" 5'9"-5'11" 195-220 lbs
XXL 50-52 50-52" 44-46" 51-53" 32-34" 5'11"-6'1" 260-280 lbs
5K Map: http://www.mapmyrun.com/routes/view/145326539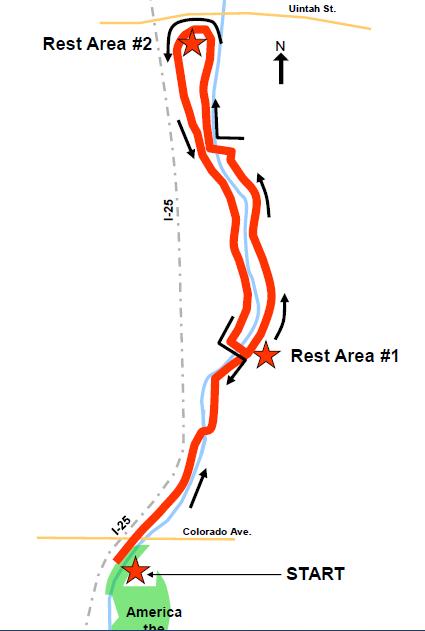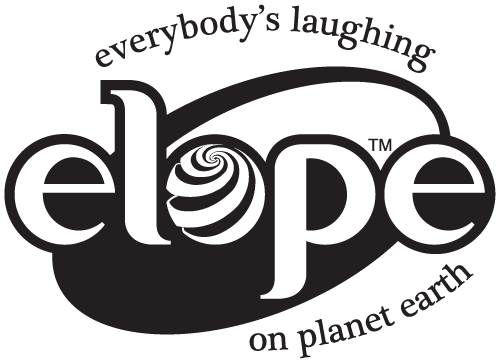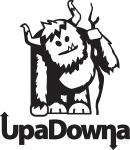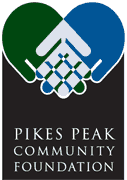 The "Waldo Waldo 5K Walk & Run" is coordinated by Elope and UpaDowna. With support from Pikes Peak Community Foundation, The City of Colorado Springs Park & Rec, and Where's Waldo? TM & © Classic Media Distribution Limited. Used by permission.
When & Where

America The Beautiful Park
126 Cimino Drive,Colorado Springs, Colorado
Colorado Springs, CO 80903


Sunday, October 21, 2012 from 10:00 AM to 2:00 PM (MDT)
Add to my calendar
Organizer
elope, Inc. (www.elope.com) based in beautiful Colorado Springs, Colorado, has grown from the family garage to our current 55,000 square foot, creek-side location with views of the Colorado mountain range. 
elope has always been on the cutting edge of design and innovation with our products, but we don't stop there. We carry our innovation over to our people. We foster an environment that brings out the best in everyone on our team. Our team members enjoy flexible work schedules, profit sharing, a family-oriented work environment (including our annual Easter egg hunt and Halloween bash), and a true love for what we do!
UpaDowna (www.upadowna.org) Is a Colorado Springs 501(c)(3) whose mission is to provide access to outdoor adventures for all through events and programs that empower individuals, create healthier communities, and foster a respect for the environment.
UpaDowna is dedicated to motivating you to Unleash your Adventure by teaching classes, guiding trips and helping you get motivated to take on your own adventures in nature. We believe there are no barriers too great to keep you from having fun in nature. From hiking to climbing, mountain biking and skiing and everything in between we help you learn the skills, understand the gear and fuel the fire for adventure. Check out what we have going on in the near future and learn more about what we do and how you can join us at 
www.upadowna.org.