Description
Waking Up: Stepping From Delusion to Freedom in This Very Life (Nov 1–Dec 31)
The aim of all Buddhist practice is to bring about freedom from suffering. We can free ourselves from much, but not all, of our suffering by becoming more ethical, more mindful, and more compassionate. "Becoming a better person," however, isn't enough.
In order to bring about the maximum possible degree of freedom from suffering we have to radically change the way we see ourselves and our relation with the world. This change comes about by developing insight.
Course benefits
On the two months of this event you will learn to:
Look deeply at the nature of your experience
Observe and accept the fact that everything within your experience is in a constant state of change
Embrace the interconnectedness of your being
Examine the nature of your experience in order to see through the illusion of self
Find deep stillness and peace in the midst of a turbulent and ever-changing world
Course format
With clear, practical and down-to-earth instruction, this course will help you to transform the way you see yourself and your life. You'll receive:
Daily guidance in the form of an email from Bodhipaksa, containing reflections and meditation instructions.
Eleven guided meditation recordings, ranging from 15 to 50 minutes, and averaging 20–25 minutes.
Access to an online community where you can share your experiences, ask questions, and receive support and encouragement.
This event is suitable for people with an established meditation practice, including a familiarity with mindfulness of breathing and lovingkindness meditations.
What other participants have said
"A big thank you for your current insight series. It's my first with you — and I and my spouse are finding that it's really catching fire for us. We read your message aloud each day prior to 30 minutes of vipassana meditation." Scott B.
"Really helpful and utterly challenging! May we each treat ourselves and others with gentle compassion and kind patience on this journey…" Kathy M.
"Thank you Bodhipaksa. Brilliant summary of ways to insight." Padmavajri A.
"Thanks for the support and challenges. I love the way that mostly what comes is timely and appropriate." Vicki C.
About the instructor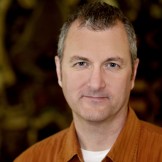 Bodhipaksa has been practicing Buddhist meditation for over 30 years, and teaching for around 25 years. He formerly taught meditation in the Department of Religious Studies at the University of Montana, and ran a thriving retreat center in the Scottish Highlands. He is the author of more than a dozen books and audiobooks, and has been published in six languages. In 2000 he founded Wildmind, an online meditation center. He has been a member of the Triratna Buddhist order since 1993. He is originally from Scotland, but now lives in New Hampshire. He has two children.
Scholarships are available
A limited number of scholarships are available for those who would like to participate but are unable to make a donation. If you would like to take advantage of one of these scholarships, please write to us: mark@wildmind.org.
Questions, comments, problems?
Email mark@wildmind.org