Waking Up, Growing Up, and Cleaning Up at Google: An Insider View of Transf...
Description
We've all heard stories of what goes on inside the colorful walls of Google -- from cutting edge projects like self-driving cars, to non-hierarchical biking conference meetings, to company sponsored buses to Burning Man -- there's a lot to talk about.
But what really goes on at Google and why is it so successful?
This month, Consciousness Hacking will be bringing Executive Development Practitioner, Adam Leonard, from Google's People Development department to give us an inside perspective.
Adam will share three categories of practices he has brought to Google from his co-authored book Integral Life Practice:
WAKING UP practices include the entire domain of state-training such as
meditation
flow
embodied awareness
mindfulness
EQ
executive presence
GROWING UP practices facilitate vertical adult development from one level to the next.
CLEANING UP practices help leaders optimize their psychological wellness.
Adam will share stories, projects, initiatives, and transformative tech prototypes all aimed to facilitate the evolution of consciousness within one of the largest, most valuable, and most influential technology companies in the world.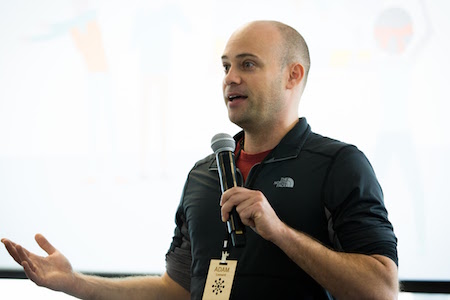 Adam Leonard currently works within Google helping executive leaders and teams develop their full human potentials through
organizational development consulting
executive coaching
leadership team facilitation
and meditation.
He co-authored Integral Life Practice: A 21st-Century Blueprint for Physical Health, Emotional Balance, Mental Clarity, and Spiritual Awakening with Ken Wilber, Terry Patten, and Marco Morelli and co-edited The Simple Feeling of Being: Embracing Your True Nature.

****PLEASE NOTE: THIS EVENT WILL BE HELD DOWNSTAIRS IN TEMPLE NIGHTCLUB****
Schedule:
6:30: Check in, snacks
6:45: Structured schmoozing
6:55: Event intro and meditation
7:50: Break
8:00: Break-out Sessions (small group discussion)

9:00: Break-out Recap

9:15: Closing meditation
About our venue:
ECO-SYSTM is a dynamic community of creative professionals, startups, and freelancers, founded on the idea that entertainment, creativity and business can come together to offer a truly unique work experience for Bay Area professionals. Check out membership plans here: http://eco-systm.com/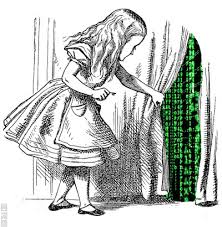 WANT FREE ADMISSION??
Members get free admission to one CH event per month! Membership is $10 per month and supports the Consciousness Hacking organization. Also, if you pay for a year upfront, we'll give you two months (that's two events) for free! Become a member here: https://opencollective.com/chsf
Current members: Please register using the discount code emailed to you!
Do you love Consciousness Hacking? Do you want to volunteer, or contribute in some way? We would LOVE your support :) If you're interested, please email Valerie at valerie@cohack.life. We're particularly looking for graphic designers....
No one will be turned away for lack of funds. Please email Valerie if you need financial support: valerie@cohack.life
Photographs and video containing your image may be published by Consciousness Hacking without explicit permission.