Actions and Detail Panel
Waking to Gender Diversity
Fri, December 2, 2016, 7:30 AM – 4:00 PM CST
Description
Members of the Lesbian, Gay, Bisexual, and Transgender (LGBT) Community experience fear, discrimination, undue judgement, and bias by the predominant society. They also experience a higher prevalence of mental illness and substance use disorders than the general population –up to 30 to 40%. Once they enter treatment, 46% report encountering bias against their identity in their therapy. These experiences disrupt healing. How can we as professionals and providers of healthcare, education, and other human services understand our own biases and social influences and work to build systems of care, methods of treatment, and habits of inclusion? How can we improve our understanding of the experiences of sexual and gender minority groups, build therapeutic relationships, and enable healing? These questions and more will be explored and illuminated by our presenters, who are clinicians, researchers, and scholars of the impacts of sex and gender on human life, health, identity, and survival.
This conference will focus primarily on adults but manifestations of sexual identity and gender diversity in children and adolescents will be given attention.
*Conference is approved for 6 hours of CEUs.*

Featured Speakers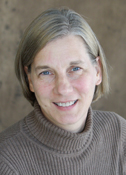 Our keynote speaker, Dr. Dianne Berg, Ph.D., is an Assistant Professor in the University of Minnesota Program in Human Sexuality. A licensed psychologist, she provides consultation and training to professionals and families concerning sexual development and its disorders. Sh also provides clinical services for children, adolescents, and adults with compulsive sexual behavior, transgender and gender identity issues in children and adolescents, and the treatment of sexual behavior problems in children and in adult sexual offenders. She trains professionals and consults with theatre groups in high schools to support gender identity and awareness programs.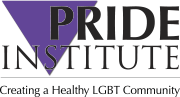 PRIDE Institute is a clinic focused on providing treatment and recovery services for behavioral health to the LGBT community. Since 1986, PRIDE has treated over 14,000 persons from around the United States and Canada in outpatient, intensive, and inpatient treatment. These services guide clients to sobriety while recognizing the tendency to internalize heterosexism. In addition, PRIDE trains professionals and promotes awareness of the needs of this community.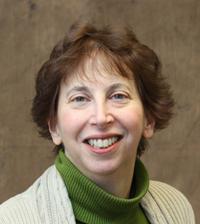 Dr. Jamie Feldman, M.D., Ph.D. is Associate Professor and family physician for the University of Minnesota Program in Human Sexuality. She has been an HIV/AIDS researcher and has written on hypoactive female desire, primary care guidelines for transgender persons for British Colombia, treatment of HIV/AIDS in France and America, and numerous topics in women's health, sexual health, transgender therapy, and other concerns. She provides clinical services to patients at PHS.
Agenda
7:30 – 8:30 am
Registration and continental breakfast
8:30 - 10:30 am
Dr. Dianne Berg, Ph.D.:
Sexual and gender identity, relationships, and health
10:30 - 10:45 am
Break
10:45 - 11:30 am
Dr. Dianne Berg, Ph.D.:
Biopsychosocial contributors to distress in LGBT persons
11:30 - 12:30 pm
Catered lunch and networking
12:30 - 2:00 pm
PRIDE Institute:
Behavioral health and recovery in LGBT persons
2:00 - 2:15 pm
Break
2:00 - 4:00 pm
Dr. Jamie Feldman, M.D., Ph.D.:
You Belong! Making a welcoming world for LGBT persons in healthcare settings and beyond


Learning Outcomes
Participants will learn to:
Identify the variations of sexual and gender identity development.

Describe the risks of social isolation and discrimination for sexual and gender minority persons.

Identify the risks for increased physical and behavioral health problems.

Identify the hidden and overt discriminations these persons encounter.

Recognize opportunities to create programs, treatments, systems of care, and messages of inclusion to enhance health, recovery, and well-being.
FAQs
What is the refund policy?
If you find you cannot attend, we encourage you to send a substitute. We accept early cancellations before November 20, 2016. Cancellations made after November 20th will not be refunded.
Is my registration/ticket transferrable?
You may transfer your registration to another person. Please contact Canvas Health at the link below or mallyn-schwerin@canvashealth.org to update your attendee information.
The name on the registration/ticket doesn't match the attendee. Is that okay?
If you are transferring your registration to another person, please contact Canvas Health at mallyn-schwerin@canvashealth.org so we may update the registration list. In the event the ticket is lost, we can only honor the names we have on the registration list.
Are CEUs available for this conference?
Pre-approved CEUs will be available from the Minnesota Boards of Marriage and Family Therapy, Behavioral Health and Therapy, Social Work, and Psychology.
How will the webinar work?
Participants register with Canvas Health to take the course via Webinar. The week of Nov. 28, 2016, you will receive an email with information to log in to the Webinar on Dec. 2, 2016. When you log in, you will be asked to provide your name and email address. Please be sure your name and email address match the information that you used to register for the Webinar. After the course, we will generate a report of Webinar participants and will then send CEU documentation directly to you.
Where can I contact the organizer with any questions?
For general questions regarding conference or to register by phone, please call Kim at (651) 251-5059. To update or change your registration, please contact Melonie at mallyn-schwerin@canvashealth.org or click on the link below.
Waking to Gender Diversity is sponsored by Canvas Health, CONNECT, Children's Mental Health Partnership, and the Washington County Department of Public Health and Environment. This event made possible in part by funding from the Hazelden Betty Ford Foundation through a grant from the Fred C. and Katherine B. Andersen Foundation and the Washington County Local Public Health Grant.