Actions and Detail Panel
Waking Corporate Warrior
Sat, February 4, 2017, 10:00 AM – 5:00 PM CET
Description
The Secrets To Reduce Stress At Work While Increasing Success
Learn how to stress less and win more in an environment that is full of challenges, feelings of limitation and increasing uncertainty . As we struggle to achieve more satisfaction and success in our professional lives, we often forget that the way to reach outer success is by working on our inner states of mind and emotions.
We fully block the possibility of professional growth and achievement when we are
Lacking in confidence to take risks
Fighting depression or negatively emotionally charged
Close to burnout or recovery from burnout
Tired, uninspired and bored of what we are doing
Confused and uncomfortable in our own skin
Unable to remain focused on the task in front of us
Constantly angry with people around us
Frustrated with the lack of personal progress and success
In this Intensive mind and emotion detox mindset training retreat, you will learn how easy it is to "get your power back" and build yourself up from the inside out.
Through Mahima's Mindset training strategies used by thousands of top performers globally, you will discover essential keys to success. Top leaders and performers we admire, all invest time and money into their personal growth and mindset because they know it is the leading yet still widely unknown untapped resource and secret ingredient to personal abundance and living a fulfilling and meaningful live.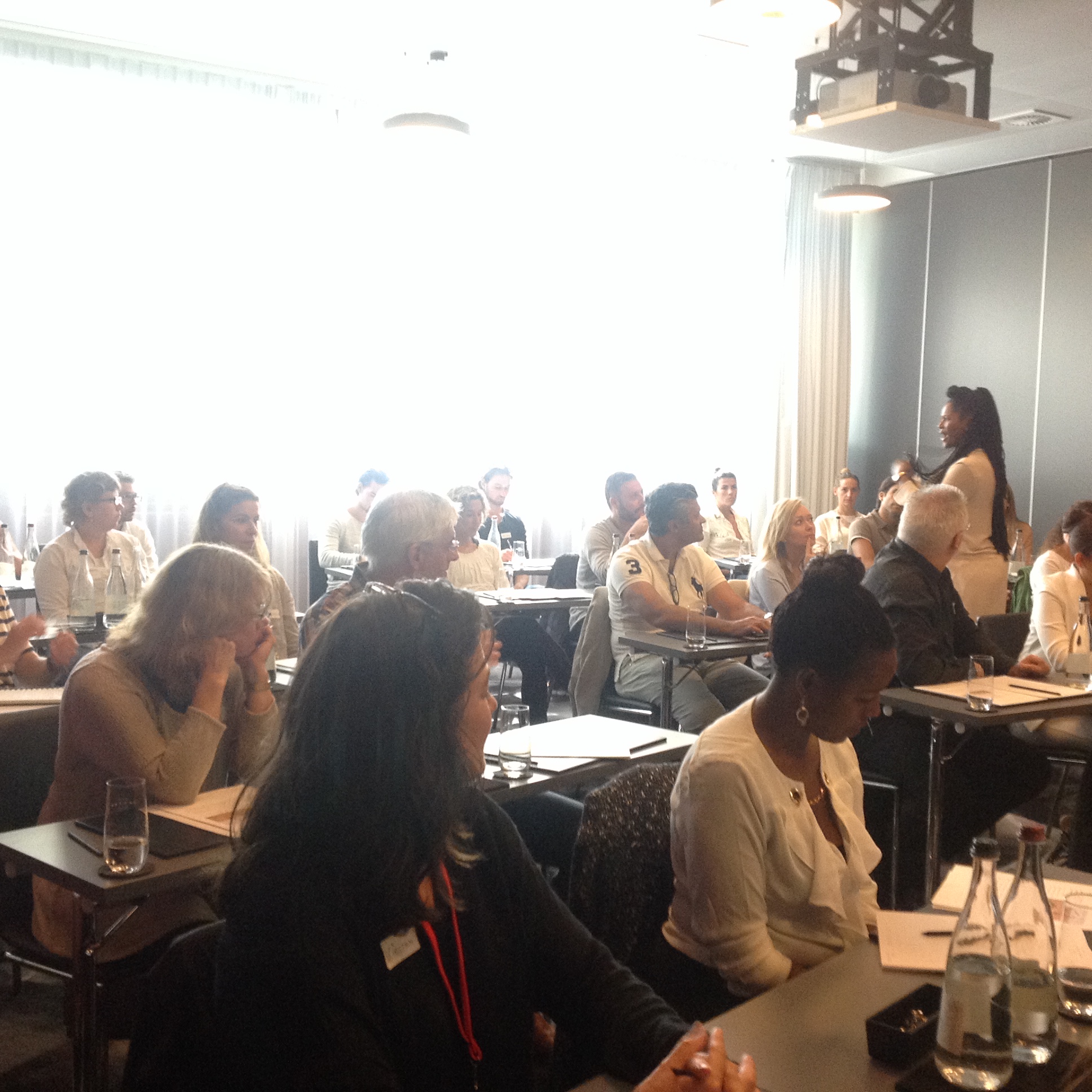 You will learn easy techniques to apply into your daily life.
You will get amazing results in just this workshop.
New ways to interact with your colleagues
Confidence to speak up and be seen and heard
Improved Communication skills
Open to doing things differently to create a better result
Clear about the next action steps in your career path
Connected to a place of trust and fearlessness
Calm and Contagiously happy
Plus learn the tricks and tips of how to remain connected to this kind of mindset.
These results will be achieved by learning more about the three key inner power success secrets from Mahima's International bestselling book "The Inner Peace Formula" This book has already helped people to shift their perspective and take charge of what they are thinking, feeling and how they act. Self mastery can only be effectively activated once we fully understand these guiding principles
Who am I (ask and answer)
Unconditional Love (Letting go of past pains and future fears)
Keep Quiet (Working on your mindset through daily practices)
With this understanding you will not only accomplish personal growth for yourself but will be able to start profoundly affecting and transforming people around you. When we find our full potential and live from a place of more joy and clarity, we give other people the opportunity to do the same and we become the change we want to see in the world. When we transform our inner mindset and heartset our live becomes an extraordinary journey that inspires.
Testimonials
Anonymous Business Owner, Europe
"I had the great opportunity to hear Mahima speak at the AWE Summit in Zurich, in September of 2015. My family and I had just moved to Switzerland, and it was my first event in Zurich. All of the speakers that day were inspiring, however, Mahima and her story stood out. When I had a chance to attend a corporate leadership event she held, I immediately signed up. At the end of the day, I asked her to coach me.
Now, if you have met Mahima, then you know that she is beautiful, with a warmth and generosity that is apparent when she greets you and speaks with you. She is charismatic and a skilled speaker and instructor. She has years of experiences, praise and success stories that reflect her knowledge and skills. However, as wonderful as all of those things are, they were not the reasons why I asked Mahima to coach me. There are many coaches who are warm and kind; great speakers and skilled instructors; and who have years of experience and successes behind them.
I asked Mahima to coach me because I knew that I would achieve my goal with her: to find clarity. I was at a crossroads in my life, and I needed to gain clarity on the direction I should take. I am a self-directed, goal-oriented person, however, I felt stuck and unsure about my next step. It was the combination of Mahima's own life experiences and journey; her practical skills and expertise; and her direct and highly intuitive approach that went beyond cookie cutter coaching techniques, that I knew, "I have to work with this woman." I knew she could show me the way.
And she did. I worked with Mahima for three months, and after only the second session, I had what I can only call a "breakthrough." Not only did I gain clarity, but I reconnected with parts of me that I had long forgotten. She helped me get back in touch with me.
Needless to say, our time together has been invaluable. She helped give me the clarity and the boost that I very much needed and was looking for. Her coaching has led to a positive, snowball effect in my life, both personally and professionally. Her combination of wisdom, warmth and no-BS/kick-in-the-ass (when I needed it ; ) ) approach, without a doubt, put me so much further ahead than I would have been with other coaches. Even more telling, it was clear from the start that Mahima was as vested in my progress as I was, and she worked just as hard as I did to ensure it happened.
Thank you, Mahima. I am forever grateful."
Miloud Genova Owner of Genova- Zurich, Switzerland
By chance my first class with Mahima took place right after my decision of changing my life. I remember the day after our first encounter. I was sitting in a café I often visit to drink an espresso all by myself. But that specific day something was different. I was sitting there and was actually there. I was present in that moment, I was calm, relaxed and full of positive energy. Since I go to Mahima's class I am able to improve my abilities and skills of living in the now and listening to my inner voice constantly. I really appreciate having Mahima as my teacher and mentor. Her own way of reducing all the experiences she had in India and all over the world to a simple and clear philosophy, if you want to call it like that, is very relaxing for the mind and easily acceptable for the soul. No mystical blabla, no sect nonsense, just love silence with Mahima. Thank you from the bottom of my heart for being who you are, to share your experience with the world and to accompany me along my way of changing myself.
Anonymous IT specialist at UBS Zurich, Switzerland
"I have unfortunately had a very stressful couple of years. Due to that, I had a burnout and it took me a long time to get better. Up until a couple of months ago, I thought I had it under control when I started seeing and feeling the same symptoms; hard time sleeping, no energy, no concentration and more.
I decided that I needed to find something to help me deal with my stress, so I looked up meditation. I attended Mahima's course that following week and that evening I slept like a baby. My mind hadn't been quiet in a very long time. Being in Mahima's presence, gives you such calm, positive and peaceful energy. For every session that I attend, I start enjoying the silence more and more. Thank you Mahima for helping me quiet my mind and I look forward to learning more from you. You are an inspiration.
Kelly Braendli, MBA, Owner & Managing Director of MST talent services
"I've been visiting Mahima now for just over two years and the experience has been life changing. I regularly attend her group meditation classes which are amazing and I also work with her in private sessions. Recently I contacted Mahima following the break-up of a long term relationship and she recommended an online private season. Even over the phone you feel her presence and positive energy. The session was an unbelievable experience where she challenged my thinking and helped me put the experience into perspective of the bigger picture of life. Mahima has this fabulous ability to connect with you on such a deep level and to guide you towards bliss despite being in the face of tragedy. I left the call with Mahima feeling euphoric! I was centered and peaceful and knew everything was happening exactly as it was meant to happen. I would highly recommend Mahima for anyone going through a crisis and looking to find peace. Thank you Mahima!"
Josh Cyphers Financial Consultant at Microsoft Oregon, USA
"Awhile ago, I downloaded your full Reprogramming Your Mind Self Mastery series on Omvana and it has completely changed my life! So I wanted to say thank you and let you know I really appreciate you and your wisdom. Thank you! Also I just finished your book — I couldn't put it down! I love your wonderful humor and frankness. Your story is magnificent and inspiring. You are a beautiful and amazing person! It was reaffirming to read and I have started taking some of the right steps. My mind and heart are more open than ever. I am fired up for this next chapter of my life and so grateful to have such wonderful support."