Waking + Baking: Cannabis Cooking Class and Dance Party
About this Event
Come celebrate the launch of PLUS' new, limited-edition hash gummies as we kick off 4/20 with a (free!) virtual cannabis cooking class and dance party!
Waking and baking infused scones for brunch? Exploring the world of hash with a science pro? Dancing to disco in your living room—all before noon?!
Yep—this weed brunch party is going to be next level.
Here's how it'll go:
- Start off your lazy Sunday morning with a cannabis cooking class led by PLUS' Research and Design team. Roll up your sleeves and learn how to bake scones and infused marmalades with our resident cannabis chefs using PLUS gummies as flavorful ingredients!
- Next, PLUS' Chief Science Officer will provide a Hash 101 deep dive—exploring the history of hash, how it's made, and of course, how PLUS came up with their latest creation.
- To cap it off, we're throwing a dance party with one of LA's best DJs—Masha, founder of Dig Deeper and Dusk Campout—so don't forget your dancing shoes ;)
(PS: Your free ticket comes with a discount code on PLUS gummies. Register now, and ship them right to your door in time for the party!)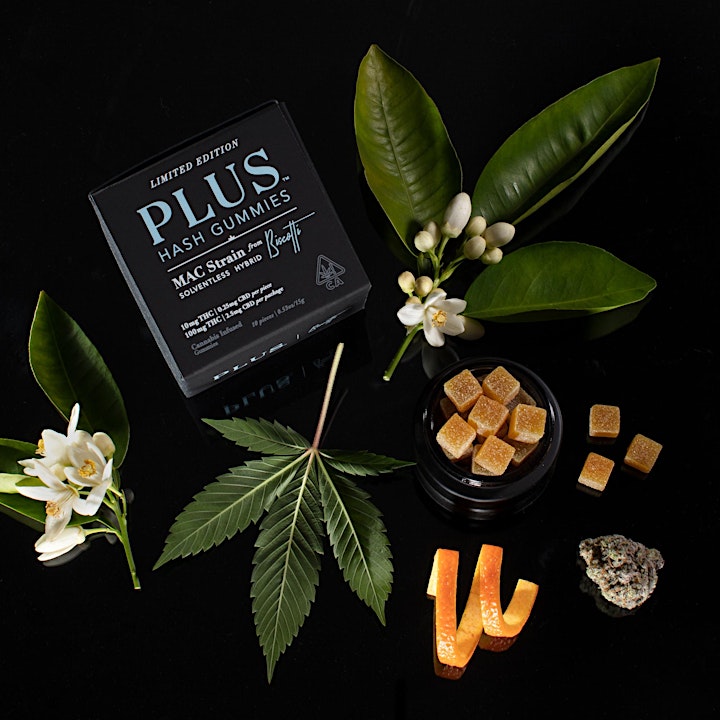 PLUS Hash Gummies are infused with ice water hash made of MAC (aka Miracle Alien Cookies) flower, a strong hybrid strain known for its relaxing and uplifting effects and potential to ignite creativity. Each gummy contains 10mg of THC and is flavored with all-natural essence from Seville and Valencia oranges and orange blossom, complimenting MAC's smooth citrus and floral accents.