About this Event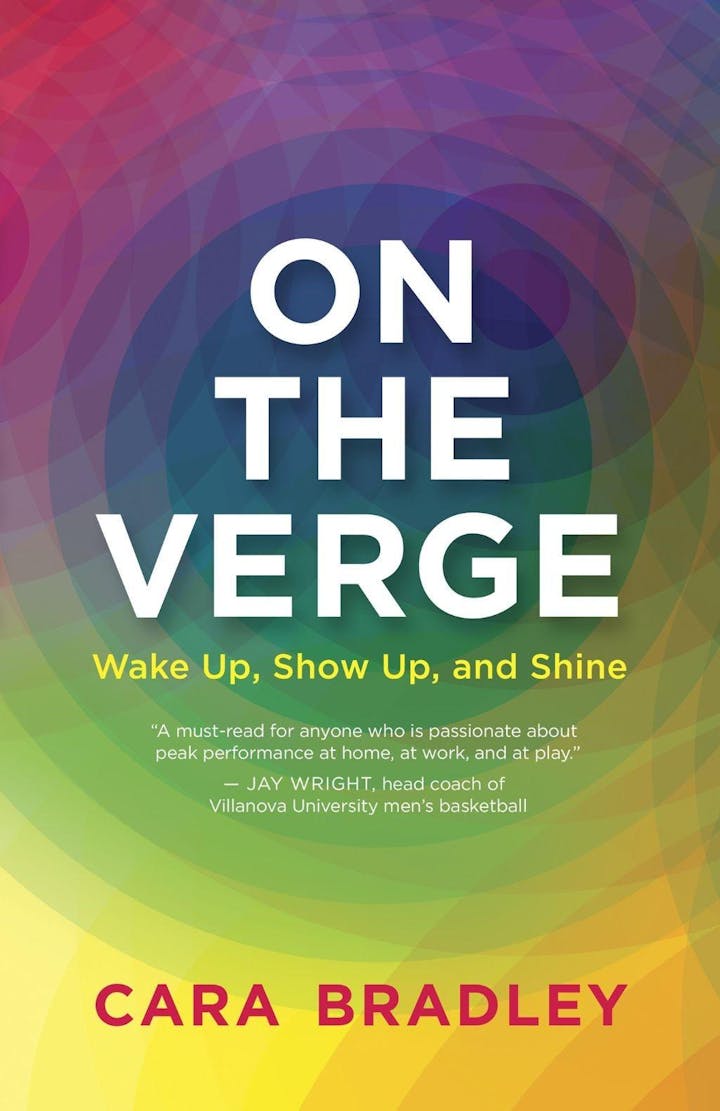 Wake up, Show up and Shine!
Tap Your Personal Power and Thrive
With BEST SELLING AUTHOR, Cara Bradley
Hosted by Nancy Finkle
Location: Cecil Creek Farm, Mickleton, NJ Location details
Date: May 14, 2019
Time: 8:30 am - 1:30 PM
TICKET PRICE PER PERSON:$79
No refunds after May 7, 2019
Join Nancy Finkle and Cara Bradley for a day retreat of yoga and self-empowerment to nurture your body, mind, and heart.
Honor Mother's Day, as Nancy leads you through an all levels practice leaving you feeling energized, but calm and relaxed.
Enjoy an interactive session with Cara, of high quality self-care through movement and breath to strengthen your capacity to live with more authenticity, based on material from Cara's book, On the Verge.
Followed by a delicious Farm to Table Lunch prepared by Chef Mark.
In this program you will:
• Wake Up: Get to know what your busy mind is so busy doing and how to settle down and shift into clarity and calm.
• Show Up: Learn how feeling awake and alive is the most effective and rewarding state from which we lead and influence others.
• Shine: Explore what it feels like to shine. Learn strategies to access flow states, lean into challenge, and to model poise and power at work and home.
Come and join us for a unique experience of tranquility, healthy living, and transformation!
Schedule for the event:
8:30am - Arrival and check-in
9:00-10:00am – Yoga practice with Nancy Finkle
10:00-10:30am – Break for juice, tea & snack
10:30-Noon – "Wake up, Show up and Shine" an Interactive Program- with Cara Bradley
Noon – 1:00pm – Lunch. Beautifully presented, farm to table meal, prepared to nourish by Chef Mark
1:30pm – Closing Circle
For anyone wanting to linger, relax and mingle after the event, the Café has wares from vendors from gifts and specialty foods to beautiful artwork.
---------------------
WHAT TO BRING:
A yoga mat, wear comfortable clothing.
ABOUT THE PRESENTERS:
Cara Bradley, author of On The Verge: Wake Up, Show Up, and Shine, and body-mind teacher trains busy people, CEO's, Fortune 500 companies and elite athletes how to settle down, show up and shift from frazzled to flow, using strategies that integrate movement, breath, and mindfulness training. She is a keynote speaker, founder of Verge Yoga Center in Philadelphia, hosts a weekly podcast and contributes to Mindful, Oprah.com, and Thrive Global.
http://www.vergeyogacenter.com
Contact: cara@carabradley.net
Nancy Finkle is a RYT 500 yoga instructor certified by Yoga Alliance. Owner of Yoga with Nancy, an organization that offers a variety of holistic and integrative women's yoga and workshop class experiences. Her mission is to inspire women to live a healthier, more balanced life through yoga and meditation.
For more:
Contact: nancyfinkle@comcast.net
---------------------