Description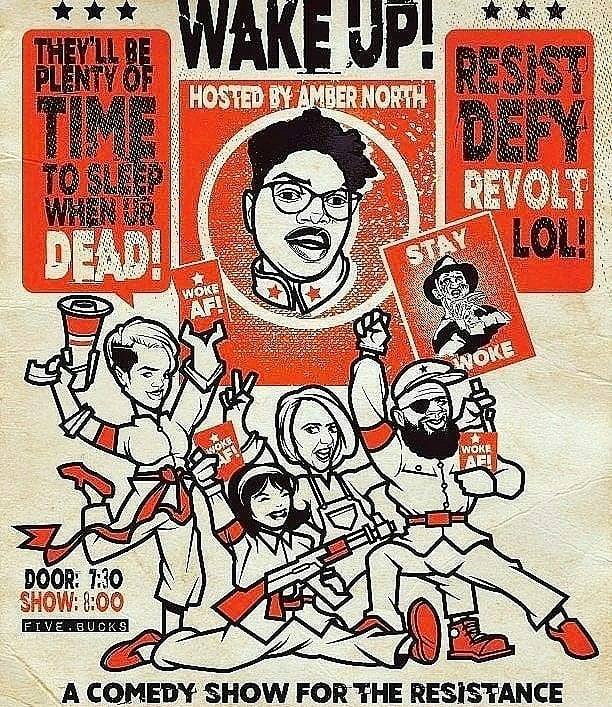 Holllllllllllly SMOKES, y'all, Wake Up is officially a toddler! The comedy show for the resistance has returned for the year 2018. You best believe it's coming like a Daft Punk song - harder, better, faster, stronger! Come celebrate our one-year anniversary with this dope ass lineup:
with improv by the very hilarious
Red Pill Players
and live music by the super groove-tastic The Youngest!
Doors open at 7:30 p.m., show starts at 8! $5 cash only day of show, $2.50 pre-sale tickets sold on Eventbrite.
Facebook event page: https://www.facebook.com/events/1885679005078951/