WAKE Monthly Momentum Meeting & Training- 3/29/14

Saturday, March 29, 2014 from 10:00 AM to 2:00 PM (PDT)
Event Details
                            Dr. Lakita Long Presents WAKE!                                 (Women Advancing Kingdom Efforts)
March 29, 2014 @ 10am to 2pm 
Topic: Branding Your Faith, Your Self, and Your Call:
Reaching A Broader Audience
WAKE is (Women Advancing  Kingdom Efforts). WAKE is all things Empowering, Educational, Inspiring and Life Changing.  WAKE is a tool and premier resource to encourage women everywhere, while exposing them to topics that are relevant for their home, workplace, business and ministries. It is designed to strengthen, sharpen, and inspire you to take greater risks on a life worth living.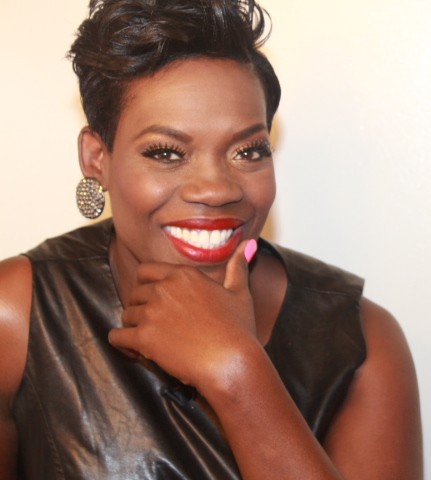 The WAKE Launch happened on 3/1/2014 and it was the first gathering of the year to introduce women from all walks of life that there is a place for them to be spiritually empowered, motivated, intellectually stimulated, receive personal development that enhances their life's call, or business ventures, and be inspired to take risks, do more and live the life they dreamed. There will be copies of the WAKE Launch CD available for purchase.  We look forward to serving you on March 29th, 2014. 
WAKE's job and primary mission is to make known our passion and availablilty to others be completely successful in all areas of their life.
Topic: Branding Your Faith, Your Self, and  Your Call:
Reaching A Broader Audience
Powerful and Inspirational Speaking

Engaging Training

Lunch
Who should attend:
All women who hold leadership roles in the workplace, community, business, and faith based organizations.
Women who are ready to be sharpened, empowered, and motivated to expand their life's assignment.

Women who are not sure what on earth they should be doing.

Women who know what they should do, but need inspiration, resources, and an environment that helps foster success.

Any questions, please call us at 925-238-8711 or email us at Information for WAKE
Next WAKE Monthly Momentum Training is Saturday, April 19, 2014...FREE to all women, but you must register, and keep your committment to attend!
**Although the event is free, you must register for all events. ***Donations/offerings are accepted at each event
When & Where

Restoration City Church
730 Taylor Street
Fairfield, CA


Saturday, March 29, 2014 from 10:00 AM to 2:00 PM (PDT)
Add to my calendar
Organizer
 Lakita Long is the Founder and Creative Energy behind WAKE (Women Advancing Kingdom Efforts) and brings more than 20 years of encouraging, inspiring and motivating people to not only feel good about themselves but become better in every area of their life.  Having had major setbacks, and devasting traumas in her own life, she brings a depth of emotional, spiritual and psychological practicality that will bring you to desiring to give more, offering yourself as a . She is a author of several books including her newest one "Starting Over and Loving It". She is a national speaker, consultant, Certified Anger Management Trainer and Facilitator, and is affectionately known as "The People's Therapist" with the only purpose of creating an atmosphere where Real Talk, becomes Life Talk and this becomes the opportunity for others to thrive successfully!

**WAKE is a program of Inspiring You Ministries, Inc.