Winner of the Kenneth Branagh New Drama Writing Award
About this event
A fool who knows he's a fool, and a fool who doesn't.
The Play:
A King seeks revenge on his wicked brother, who has stolen both his kingdom and his wife. Exiled with his old mate Yorick, he's banking on the help of his son, Hamlet, to restore his crown. But there's just one problem - the King and his fool are dead. Languishing in limbo, they have to decide whether to act, or to take it lying down.
Because life's not a question of being or not being. It's much more complicated than that.
Hamlet: The Prequel? What could possibly go wrong...
RUNNING TIME - 50 minutes straight through with no interval
Suitable for ages 14+
Winner of the Kenneth Branagh New Drama Writing Award.
"Excellent Show" (Fringe Review)
"Absolutely superb performances by Nicholas Collett and Tim Marriott" (Broadway World)
"A delight... a comedy that glows from within" (Fringe Online)
"It's a joy to see these masters of their craft work their magic." (Broadway Baby)
More reviews: https://waitingforhamlet.com/reviews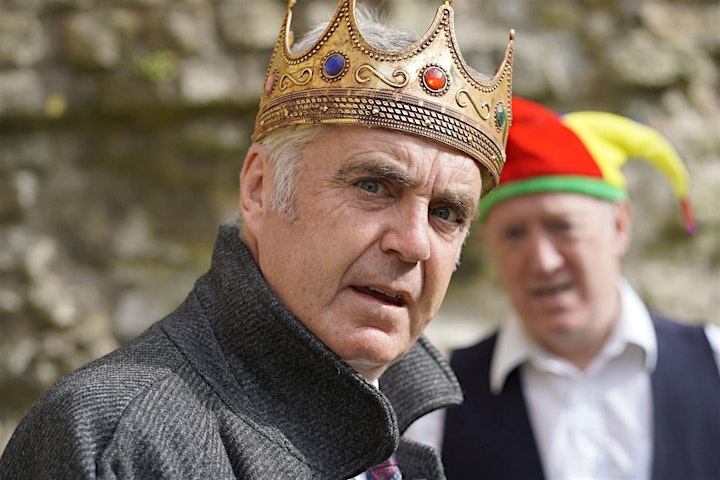 Tickets
Tickets are for general admission and cost £12 full price and £10 concessions.
Concession ticket price to include: students, under 18s, the unemployed, retired and registered disabled.
Please contact us directly by emailing thegoatmcr@gmail.com to request complementary companion tickets.
Manchester... outdoors?
Yes! And the show will go on whatever the weather (unless the weather is so wild it has the potential to hurt our audience or creative team).
So please make sure you bring a brolly, rain coat, picnic, cushions, bin bags, blankets etc. as per a traditional Mancunian summer! There's also a host of great eateries right by us if you wanted to grab some food and drinks to bring into the space but please no alcohol as we're not licensed and we don't want to get shut down.
We don't have seats; instead you'll be in an amazing Amphitheatre with different levels to sit on. You're welcome to bring something to sit on - we recommend cushions and blankets but if you wanted to bring some fold out chairs we'll make sure you're in a position that doesn't obstruct anyone else's view.
We'll also be right in the centre of Manchester so, although we're sheltered in the grounds of the Amphitheatre, you may occasionally hear the odd racer-boy down Deansgate or some happy revellers leaving Revs De Cuba - it's all part of the outdoor city centre experience. If there is an exceptional level of disruption, our Front of House and Security team will do everything in their power to prevent it from detracting from your experience!
Refunds
We are only able to offer refunds in the event that we cancel a show. If you book for the wrong performance we will endeavour to switch your tickets, subject to availability.
Accessibility
We're a pop-up venue and this space has never been used for a live performance before so we're doing our best make it accessible. If you have any access requirements, please can you email thegoatmcr@gmail.com before you buy your tickets. We have a maximum of one wheelchair access space available for each show and the only access into the majority of the seating area is via steps so please contact us directly before making any purchases so we can try and accommodate your needs.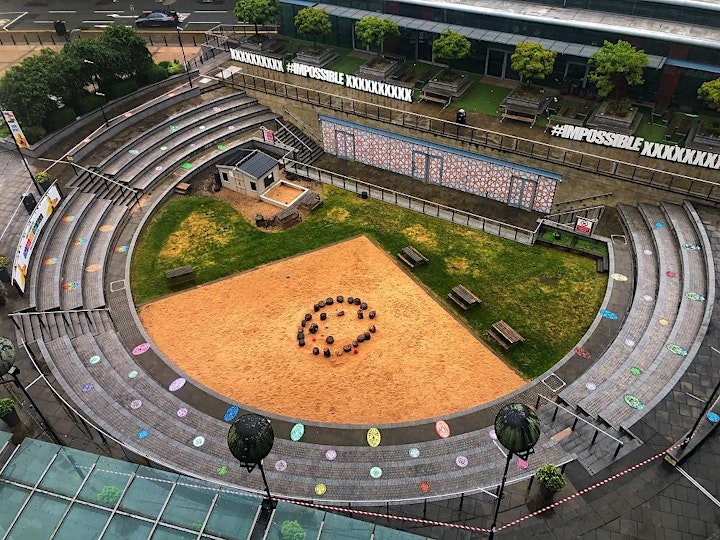 COVID NOTICE
This is a Covid-Compliant production. We're yet to know what August will look like but we're planning as though current Covid-guidance (June) will still be in place. The venue is entirely outdoors and audiences will be seated with distance between separate groups. We have hand sanitizer readily available, a one-way system around the venue, our team will have relevant PPE and we'll have a Track and Trace procedure.
Please do not attend our events if you're suffering from a high temperature or persistent cough, suspect you may have Covid or have been told to isolate due to potential exposure to Covid.