| | |
| --- | --- |
| Wait List for SME Lean Bronze Certification Prep Course | |
Event Details
Registation is to be put on wait list for the actual event. Note: We need a minimum of 7 attendees for event on the selected date to take place. Refer to Wait List ticket for additional details.
By registering for this event you are putting your name on the list for notification of the next offering of the course. Note: We need a minimum of 7 attendees for event on the selected date to take place.
This two-day  Lean Bronze certification review is designed for individuals and teams that have completed their Lean Body of knowledge training, have begun or are starting work on their lean portfolio. Attendees must be prepared to sit for the open book Lean Bronze Professional Certification exam on the next business day following this event. Application to sit for exam must be submitted and approved 30 days prior to the actual certification preparation event. Participants are expected to have read the following four books before coming to this event:
Exam questions are based on specific Recommended Readings (PDF):
ThisLean  Body of Knowlegde Exam Preparation event is not meant to be training, but a way to understand the exam, organize your reference material and refresh your memory. You must bring the recommended reading material to the event. 
Lean will be presented from a tactical viewpoint within the following  key modules as identified in the Lean Body of Knowledge.
Cultural Enablers 

Continuous Process Improvements 

Consistent Lean Enterprise Culture 

Business Results
For more information on the Professional certification application process, please contact us.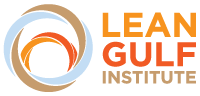 This event is brought to you by the Lean Gulf Institute (LGI) as part of the SME (and its partners AME, Shingo prize and AQN) Lean Certification Reseller's program. LGI offers this international Lean Bronze certification progam under license from SME et al and must adher to/uphold to those standards in order to allow participants to sit for the exam locally.
LGI interacts and collaborates with select innovative Lean thinkers across the globe to share information and accelerate the diffusion of lean knowledge and lean transformations in the Gulf in order to assist Gulf enterprises in meeting today's challenges in a competitive, ever changing world.
Where

UAE - to be announced; other GCC countries by request




Organizer
Lean Gulf Institute
The Lean Gulf Institute (LGI) brings globally competitive performance improvement practices based on Lean principles to the Gulf and beyond.  We are an institute and do not operate as a typical consulting or training firm. Our goal is to get our clients up and running with Lean and to assist them in developing their own internally based Lean expertise. Although we offer limited public sessions, our training is most effective for groups as small as 8 at our clients place of work.