Description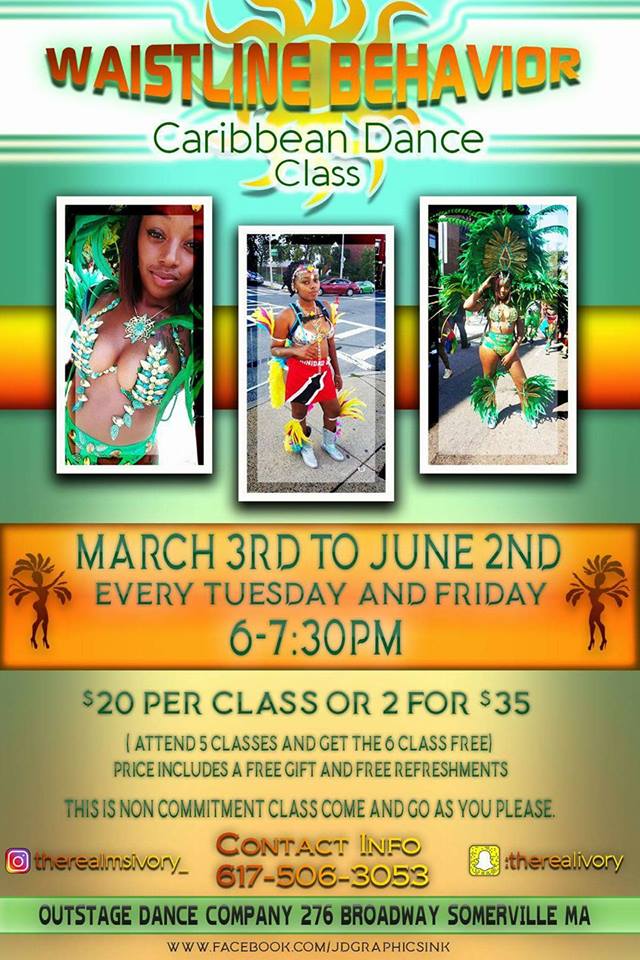 If you want to learn how to dance sexy for your partner or just want to learn how to whine your waistline this is the class you would want to join. This is a judge-free class where you can express your inner-self while learning how to move and control your hips to the rhythm of the music while burning off calories.
This is not a commitment class. You can come and go as you please. I will be holding this class twice a week on Tuesday and Fridays up until June 2nd. If you want to take part in both classes it will be $35, if you want to take part in one class it will be $20. This price includes free refreshments and a free gift for signing up.
**** If you attend 5 classes you get the 6th class free****
So tell a friend, to tell a friend to come out and have fun dancing to Caribbean music. Let's make every day feel like carnival.