About this Event
WaistBeads and Wine is a signature experience, hosted by Vena Crichlow of Ifetayo Artwear. Come to WaistBeads and Wine and take part in an afternoon filled with creativity, conversation and culinary delights that soothe your palate and soul.
Begin the soul-stirring work of intention-setting as you start to UNPACK what has been hindering you from manifesting your dreams and desires. CREATE a waistbead using crystals that align with your intentions. Engage in an afternoon of self-care and RENEW your commitment to yourself. WaistBeads n Wine is an event you don't want to miss.
During our time together, you will:
Learn about the history and cultural meaning of waistbeads.
Reaffirm the power of setting intentions.
Understand how crystals can be used for manifesting and for helping you to create the life you deserve and desire.
Create your own strand of waistbeads using healing crystals and other beautiful beads.
Make a conscious commitment to self-care.
Partake in healthy cuisine (vegan and vegetarian options included).
Enjoy a selection of wine and non-alcoholic beverages.
Appreciate conversation and company with a small, intimate group of power-filled women in a serene environment.
The price includes:
A gift bag.
Supplies to create one waistbead, including a wide selection of healing crystals.
Workshop materials such as an intention-setting worksheet, description and meanings of crystals, chakras they correspond to and affirmations.
Gourmet appetizers and dessert (of course).
Variety of wines for your pleasure as well as non-alcoholic beverages.
Sisterhood (priceless).
Spend an afternoon in the company of a small and intimate group of women as we unpack the "waist within", share our intentions, explore our creativity, and renew ourselves.
Space is limited...register now!
Refreshments and wine will be served.
The event will be held in the metro Atlanta area. The exact location will be provided after registration.
Women 21 years and older please.
Sorry, no refunds.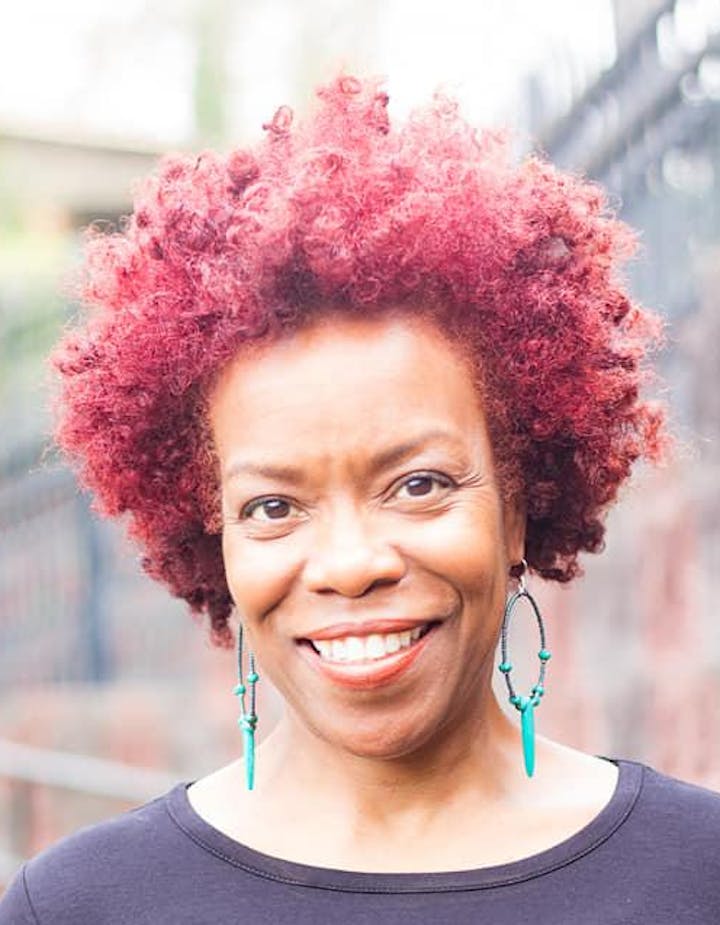 Vena Crichlow is the owner of Ifetayo Artwear, a line of uniquely beaded body adornments. She is a master beader and has studied Native American and African beading techniques both domestically and internationally. Vena has been creating unique jewelry for over 25 years using healing crystals and other natural elements.
In addition to making jewelry, Vena facilitates body adornment workshops on the use of healing crystals. She is also the curator of The Grown Ass Mama Retreat™, an annual retreat for mothers and caretakers which is held Mother's Day weekend. Vena is an avid traveler and the mother of two amazing young adults.