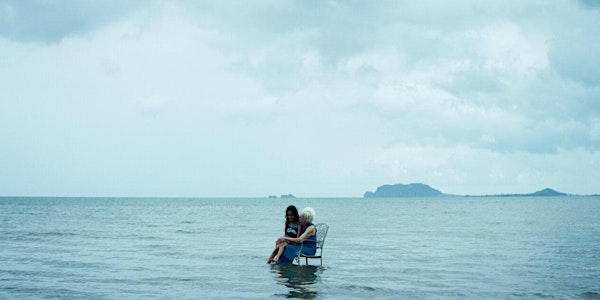 Waikiki (U.S., 2020) / Chasing the Light (U.S., 2016)
UCLA Film & Television Archive presents free screenings at the Billy Wilder Theater at the Hammer Museum.
By UCLA Film & Television Archive
Date and time
Starts on Saturday, June 3 · 7:30pm PDT
Location
Billy Wilder Theater at the Hammer Museum 10899 Wilshire Boulevard Los Angeles, CA 90024
About this event
In person: Q&A with filmmakers Christopher Kahunahana, Blackhorse Lowe.
Waikiki
U.S., 2020
Christopher Kahunahana's feature debut presents a surrealist exploration of trauma in a post-colonial society within Hawaii. Kea is a Native Hawaiian hula dancer who is trying to escape an abusive relationship and has an accident that changes the trajectory of her journey. Exploring the impacts of colonialism in Honolulu, Waikiki showcases the difficulties Hawaiians face in building meaningful lives in a society that prioritizes tourism over its culture and sovereignty. The movie's visual rhythm effectively captures Kea's experiences as she tries to navigate her trauma, offering a powerful and spellbinding portrayal of the decentered world Indigenous peoples endure.
DCP, color, 80 min. Director: Christopher Kahunahana. Screenwriter: Christopher Kahunahana. With: Danielle Zalopany, Peter Shinkoda, Jason Quinn.
Chasing the Light
U.S., 2016
Riggs, a broken-hearted stoner currently "living the sober life," drifts between Albuquerque and Santa Fe, New Mexico, in a day filled with eventful run-ins and high-spirited characters. Blackhorse Lowe directs and stars in this day-in-the-life dark comedy set in a contemporary urban Indian existence. In Riggs' pursuit of the memory of a lost love, he reconnects with individuals and experiences that come to signify a future of possibilities. Utilizing a nearly observational-style black and white cinematography punctuated by metal and noise music, Lowe creates an on-screen world that is fully grounded within a sunlit Southwestern Indian alt-aesthetic.
DCP, b&w, 80 min. Director: Blackhorse Lowe. Screenwriter: Blackhorse Lowe. With: Blackhorse Lowe, Sahar Khadjenoury, D.E. Hyde.
About the organizer
Dedicated to preserving moving image history.