Description
After almost two years of success with our morning weekly networking event, #WaffleWednesday, we're bringing waffles to the working crowd.
This is for those who can't make it over in the mornings. And for everyone else ¯\_(ツ)_/¯  
Grub & mingle 6:30
Presentations 7:30
Go home, call your bff, and reminisce about a night well spent making new friends, hearing about cool projects, and breaking into some delicious, gourmet waffles 9-♾ infinity
September's event will feature:

Concrete Beach brews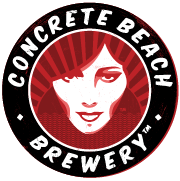 Fresh, cold-pressed juice provided by

With special thanks to our sponsor
Parking Instructions
The building parking lot is closed to outside visitors. There are metered spots within a block of our building AND free parking on 26th Street past 1st Avenue.
Interested in setting up a talk? Email Danielle at LiveNinja Dot Com.