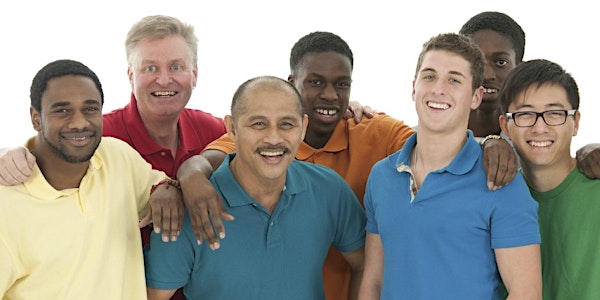 WACMM 2021 Regional Men's Conference
The WACMM Conference is Back on Sat.10.23.21 It's Live, It's a 1/2 day, It's FREE But you'll need to register on-line to reserve your seat.
When and where
Location
Capital Baptist Church 3504 Gallows Rd Annandale, VA 22003
About this event
WELCOME BACK MEN!
Last year we had to cancel the conference because of COVID.
But we're back and want you to join us to reconnect, recommit and rebuild!
The Conference is for men of all ages, stages, backgrounds and churches from across the mid-Atlantic Region. It will be a memorable, life changing day of worship, camaraderie, encouragement and lots of straight talk about being Godly men, husbands, fathers and friends.
The Conference Program is below.
WACMM operates under Foundation for Manhood (FFM), a 501(c)(3) non-profit. It is also a non-denominational ministry founded in 1999 to serve and support regional churches in their ministries to men. Our motto has been "Doing Together What We Cannot Do Alone."
WACMM has always been an all-volunteer ministry with no paid or compensated staff. Its operations and programs are supported by contributions from men like you.
While the conference is free, we will be giving you an opportunity at the conference to give a tax deductible contribution to help cover the costs of the overall WACMM ministry, which does its non-profit work under the auspices of FFM.
If you like, you may donate now here as you register or you can donate at -http://www.wacmm.org/donate.html
Or feel free to donate via check payable to Foundation for Manhood (FFM) and send it to WACMM 10309 Freeman Place, Kensington MD 20895
CONFERENCE SCHEDULE
Saturday October 23, 2021
7:30 am – Doors Open
8:20 am - Worship Music
8:30 am – Conference Begins
8:30 am – 12:30 pm
Worship
Keynote #1 - DAN DARLING followed by audience Q-A's with speaker
Breakout Sessions (6)
Panel Discussion with audience Q-A's with panelists
Keynote #2 KELVIN COCHRAN followed by audience Q-A's with speaker
12:30 pm - Conference ends (LUNCH IS ON YOUR OWN)
MORE DETAILS CAN BE FOUND at www.wacmm.org
If you have questions, contact dave@wacmm.org or 240.447.1363
Thanks for your interest and support!
Hope to see you October 23!