WAC Speaker: Brian Michael Till

Tuesday, January 15, 2013 from 6:00 PM to 8:00 PM (EST)
Event Details
World Affairs Council of Kentucky & So. Indiana 
presents
Brian Michael Till
"Leadership for a New Generation: Lessons from World Leaders"
Tuesday, January 15, 2013
6:00 p.m. 
Location: 620 South Third St.
The World Affairs Council is proud to present Brian Michael Till, author of Conversations with Power: What Great Presidents and Prime Ministers can Teach Us about Leadership. Till is a research fellow at the New America Foundation and a correspondent for The Atlantic.
His columns have appeared in the Chicago Tribune, The Dallas Morning News, The Las Vegas Sun, the Los Angeles Daily News, Newsday, The Oregonian, The Philadelphia Inquirer, the San Francisco Chronicle, and the St. Petersburg Times. He has been a guest on NPR's Talk of the Nation and has worked with Sen. Patrick J. Leahy of Vermont and the Treatment Action Campaign in Cape Town, South Africa.
Released in May 2011, Conversations with Power, came from Till's frustration with his own generation's political. He set out to interview former world leaders who he most admired. His interviews led him to discuss everything from energy to terrorism, to nuclear disarmament with the greatest leaders of the last 25 years. His book features what they learned in office, their predictions for the future, and their advice for the leaders of tomorrow. The book includes interviews with Bill Clinton, Gro Bruntland, Jimmy Carter, Fernando Henrique Cardoso, Ehud Barak, Vaclav Havel, Mikhail Gorbachev, Pervez Musharraf, F.W. de Klerk, Richardo Lagos, Helmut Schmidt, Goh Chok Tong, and Paul Keating. 
To learn more about Brian Till and his book please visit:
http://www.conversationswithpower.com/
Books will be available for purchase at the event where Mr. Till will be signing copies of his book.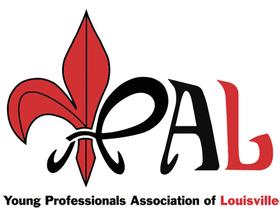 For more information about this event, call (502) 561-5422, or email us at contact@worldkentucky.org
Organizer
World Affairs Council of Kentucky & Southern Indiana
The World Affairs Council of Kentucky and Southern Indiana (WAC) is a non-profit educational organization that promotes global activity. Whether it's hosting VIP visitors from abroad or organizing speaking events on current international topics, WAC strives to connect Louisville to the world.  More...