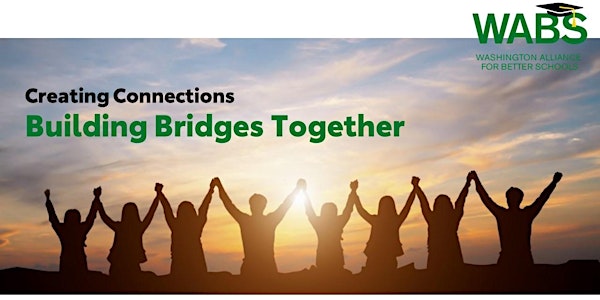 WABS Showcase of Success 2021
WABS Virtual Showcase of Success
About this event
EVENT LINK: https://www.youtube.com/watch?v=AVasVlUKp0k
While this past year has been anything but typical, we are amazed at the way our community has been able to come together to continue to support students, families, and educators.
Join us for our virtual Showcase of Success. We are excited to share the creative solutions and innovations that have allowed our work to grow and adapt in response to the needs and opportunities this past year has presented.
The virtual event will highlight participant's and student's voices and perspectives, and will recognize those who worked together with us to build these bridges in order to support students in our region graduate career and college ready.