Description
A theatrical dance production traveling through the 70s, 80s, 90s, to present day! Performances by renowned choreographers & live Dance battles, enthralling you into decades of dance.

JUDGES: BRIAN FOOTWORK GREEN, AKUMA DIVA, LORENA
HOST : MONET X CHANGE
MUSIC : MANCHILDBLACK (The Illustrious Blacks)
WAACKING 1 on 1 BATTLE
Prove that you can dance to the sounds of the 70's, 80's 90's, as well as today's top hits. In your personalized futuristic fashion, show us how you will propel this dance to the future with your original style!

Prelims : 1970's | Top 16 : 1980's | Top 8 : 1990's / 2000's | Top 4 - FINALS : WAACK TO THE FUTURE
COSTUMES REQUIRED!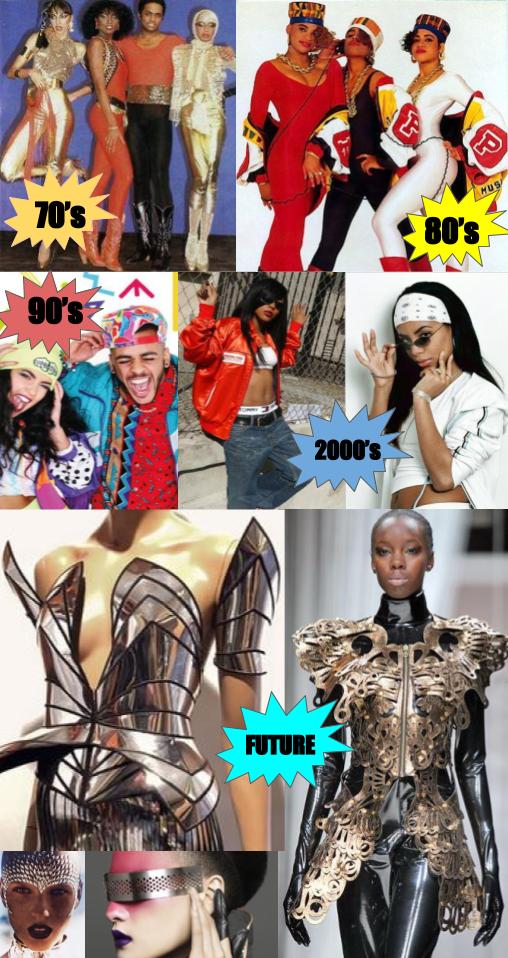 PERFORMANCES BY: CARLOS NETO, DYNAMIC ROCKERS, SPEX & THE LOCKERS, KR3T'S, CEBO, KAREN NG & J9.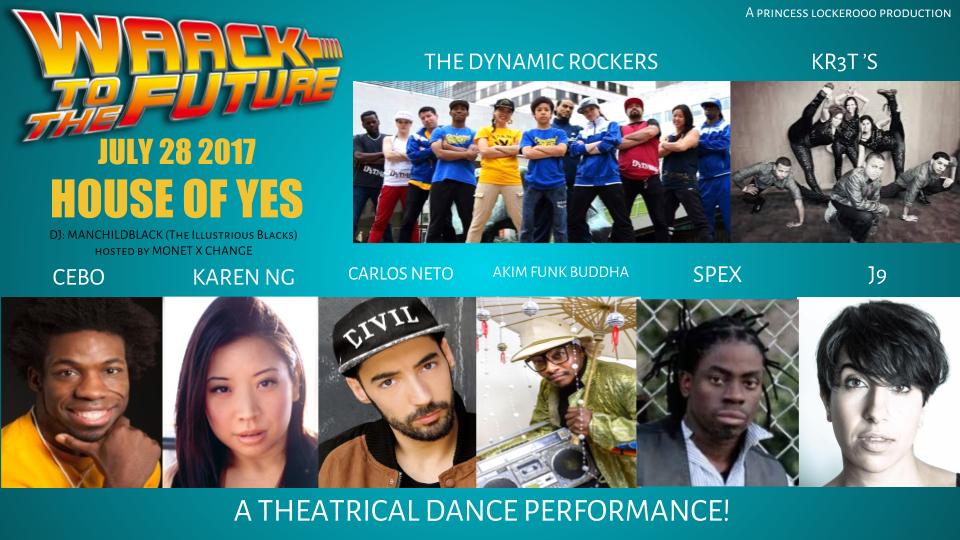 Where: HOUSE OF YES in Bushwick Brooklyn
When: July 28th
Doors 6PM
Show / Battle 6:30PM-10PM
$20 Advance / $25 at the door
21+
::::::: Community and Accessibility :::::::
This is a space for everyone to feel welcome and loved. Racism, sexism, ableism, ageism, homophobia, transphobia, xenophobia will not be tolerated at our House. All entrances and spaces within the venue are single-level and handicap accessible. There are stairs leading to the upper portions of the stage, for those who wish to dance in the spotlight. Gender neutral bathrooms are easily located in the main room.
Presented by PRINCESS LOCKEROOO PRODUCTIONS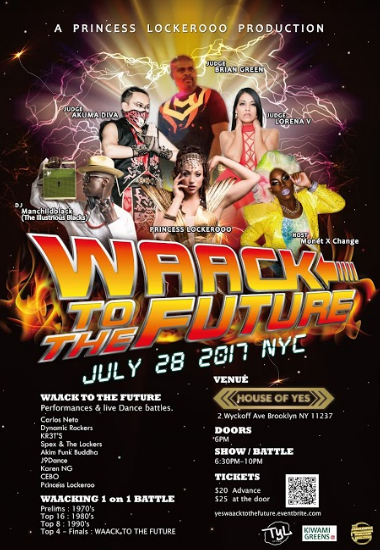 THANK YOU TO OUR SPONSOR
WWW.KIWAMIGREENS.COM