WA Trails and Outdoors Conference 2015

Friday, October 9, 2015 from 8:00 AM to 5:00 PM
Event Details

The 2015 Trails and Outdoors Conference is the premier trails and outdoors sector event of the year
The 2015 WA Trails and Outdoors Conference brings together land managers, local government officers, trails advocates, outdoor instructors, educators, clubs, trails builders and volunteers from across Western Australia.
This is your chance to hear all about the issues affecting the industry, share your ideas, network and learn from people who have been there. This day includes speakers and breakout sessions shedding light on the challenges and exciting proposals for the future of the trails and outdoor industry. 
Keynote Speakers
Martin Chester - The World of Outdoors  
9.20am - 10am Main Auditorium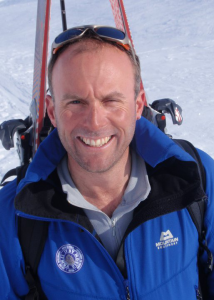 He is the Coaching Development Officer for Mountain Training UK having led on the development of a new coaching award scheme in climbing, as well as the climbing expert on the Hidden Talent programme for Channel 4. Martin is also the Executive Officer for the ABC Training Trust, overseeing the development of the National Indoor Climbing Award Schemes and has been a strategic lead for talent profiling development for British Mountaineering Council. Martin Chester is one of the most highly-qualified and experienced practitioners in the UK outdoor industry. He's freelance coach, guide and adventure sports consultant to the outdoor sector who would of course, much rather be skiing.
DR. Anita Pryor - Need therapy? Go bush!
10:30am -11am Main Auditorium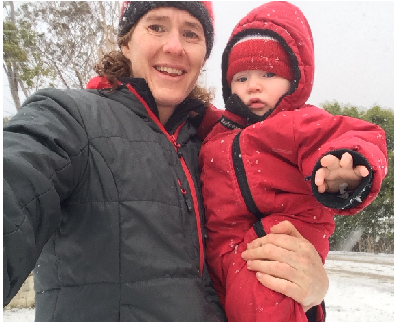 Is going bush good for our health? Dr Anita Pryor has always thought so and as a result has been involved in the field of Bush Adventure Therapy (BAT) for more than two decades. She enthusiastically supports the theory, alongside a large body of evidence, that going bush is good for health and wellbeing. Throw in physical activity, adventure and social relationships, the benefits are multiplied. But are bush adventures really therapeutic and are the healing benefits of nature all they've cracked up to be? Anita will share research that uncovers who benefits, when they benefit most, how bush adventures work, how they compare with other therapies and what we gain by going bush.
 PS: If you didn't want therapy before this presentation you might afterwards and if you're already seeing a therapist, you might soon be demanding they take you outdoors. 
Presentations - Once you have purchased your ticket you will be given the option to select your preferred session.
11:30am to 12.15pm
The Value of Parks

Deep Ecology Wilderness Explorer 

Off Road Hand Cycling

Department of Sport and Recreation Strategic Plan 2016

Get media minded
 1.15pm to 2pm
National Outdoor Leadership School

The Buller Summit

Walk, and be cheerful once again 

The UK Outdoor Industry 
 2pm to 2.45pm
Phytophthora Dieback

Working towards a self-sustainable trail network

Building the Outdoors Community

Trails Running 
Please note these presentations are subject to change. 
Join us for a networking dinner in Perth CBD on 8 October from 7pm. Buy your ticket to dinner when you purchase your conference ticket.
When & Where

The John Inverarity Music and Drama Centre, Hale School
Unwin Avenue, Wembley Downs

Australia

Friday, October 9, 2015 from 8:00 AM to 5:00 PM
Add to my calendar