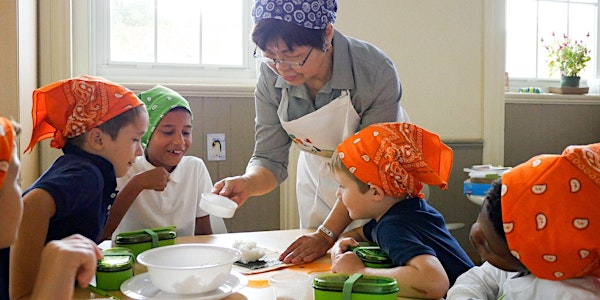 Wa-Shokuiku: Learn, Cook, Eat Japanese! Class for Kids
When and where
Location
The Public Library of Brookline -- Brookline Village Library 361 Washington Street Brookline, MA 02445
Description
Join us for 6 weeks of classes when we will introduce children to a variety of Japanese foods and customs in hopes of expanding their palates through pleasure in eating, gaining of new skills and awareness of major food issues facing the world. Each 60 minute session focuses on a single category related to washoku and is organized around history, nutrition, contemporary use, with emphasis on hands-on cooking and activities.
This class is for adventurous eaters between the ages of 10 and 14!
Wa-Shokuiku combines the Japanese words "Washoku(和食)" which refers to Japanese food and, "Shokuiku(食育)", food education. Washoku, literally harmony in food, is recognized as one of the world's healthiest diets. Shokuiku, a government-mandated school curriculum in Japan, promotes knowledge about food as well as the ability to make appropriate food choices. Food knowledge can include basic understanding of nutrients, manners, understanding and appreciating the labor and production necessary for to create a meal and food environment. The Wa-Shokuiku program is inspired and informed by the educational philosophy, flavors and food of Japan.
This class will meet weekly on Mondays at 3 PM on the dates May 7, 14, 21 and June 4, 11, 18. There will be no class on May 28 due to that being the Memorial Day holiday.
This class will meet in the Conference Room at Brookline Village.
You can learn more about the Wa-Shokuiku organization here.
Part of the Brookline Eats! series.
Generously sponsored by the Friends of the Brookline Library. Supported by a grant from the Brookline Community Foundation.