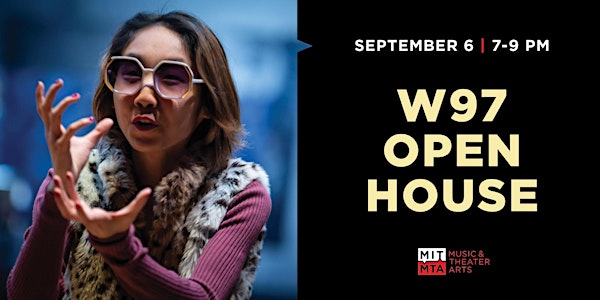 W97 OPEN HOUSE
Find out how to get involved in MIT Theater Arts, all levels of experience are welcome!
When and where
Location
Theater Arts at MIT - W97 345 Vassar Street Cambridge, MA 02139
About this event
Meet the Theater Arts group and learn about the many student performance groups on campus including the Musical Theater Guild, The Wuming Theater Club, Black Theater Guild, Fixations, Shakespeare Ensemble, E33 and others!
Get involved in upcoming productions, hear about MIT Theater Arts course offerings, and explore the Theater Arts Building at 345 Vassar St. (Building W97).
Snacks and beverages will be served.
SEPTEMBER 6 | 7-9 PM mit.mta.edu