Description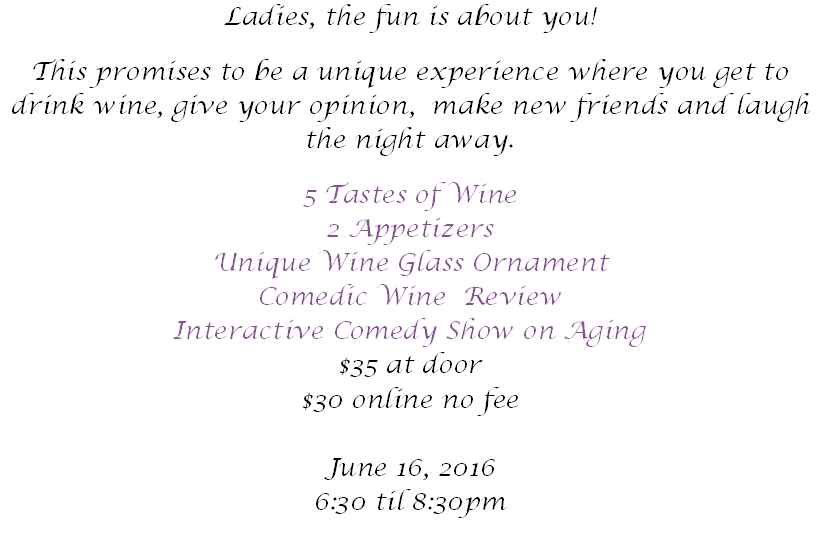 Do you have a product/service that you would love to get in front of mature women?
Do you need to show your product/service in person?
Do you want your advertising $$ to reach 500k women or more?
Well this is for you!
Listed below are the advertising options available for the W3 event
We want your product/service to reach as many individuals as possible so we have limited the amount of Advertising Opportunities to 14.
All payments and artwork must be submitted by May 31st in order to take full advantage of maximum viewership for the video.
Vendor Table Opportunity – Plus Video Distribution for 1 month
You will receive a 6ft table to show your wares
Video Distribution during the month of June
1 Ticket for Wine Event
Only 4 tables available
Sponsorship Advertising – Video Distribution for 1 month
A sponsorship video will be produced including your business product/service along with your preferred link to send viewers to your site. (Does not include Table at the event)
A sample of what it will look like: https://youtu.be/kPsDBpgezeU
1 Ticket for Wine Event
Videos will run from June 1st til June 30th. It will be distributed via Twitter, Linkedin, Facebook, Google+ and my website. They will be posted on 10 meetup sites until June 16th which reaches over 60K members. The combined viewership with groups, bloggers and retweets will reach conservatively 500k viewers.
Only 10 spots available.
Grab Bag Insertions (150)
If you want to include your product/service or business card in our grab bag just send payment and product by June 12th.
Only 10 spots available.