W3 ~ Winning Wellness Workshop ~

Saturday, January 12, 2019 from 1:30 PM to 4:30 PM (MST)
Event Details
READY TO LIVE POSITIVELY, MINDFULLY AND POWERFULLY IN THE FLOW WITH LIFE?
Join us for our
Winning Wellness Workshop
Do you find yourself not having time for you?  Feeling stressed out?  Exhausted?  Overwhelmed?  Looking for ways to be in the moment and have gratitude for your life?
Kick start your best year yet by allowing yourself to receive Mindfulness and HeartMath® tools to fill your toolbox. Imagine yourself having clarity, focus and feeling empowered to navigate and be in flow with life, more positively, mindfully and resiliently!
Feel the power of choice with these tools in this afternoon workshop developed with you in mind.
Featuring:
Dr. Cyrina Bullard, Catch Happiness™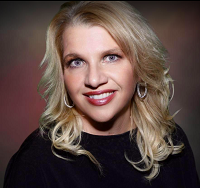 Liz Rutledge, Sustainable Three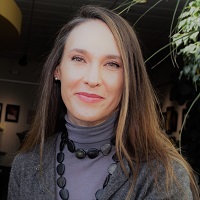 We look forward to having you join us for an afternoon of
Winning Wellness
at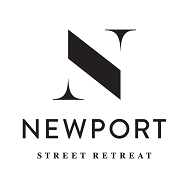 Winning Wellness Workshop
Hosted by Newport Street Retreat
1195 Newport St
Denver, CO 80220
January 12, 2019
from
1:30 pm - 4:30 pm
 Investment: $47 per person
Please bring a notebook, pen and limitless receptivity.
Space is limited for this event, so act now!
Snacks and beverages will be provided by


#W3ATBE3
When & Where

Newport Street Retreat
1195 Newport St.
Denver, CO 80220


Saturday, January 12, 2019 from 1:30 PM to 4:30 PM (MST)
Add to my calendar
Organizer
Dr. Cyrina Bullard
Dr. Cyrina Bullard, will share scientifically proven tools to help with one's emotional resilience and balance along with tools to facilitate happiness.
Dr. Bullard has been a pharmacist for over 20 years. As a pharmacist, she has seen people catch and spread many things. Her focus now is to help people be resilient and catch and spread happiness! Filling our toolboxes with tools that can help us navigate this incredible journey called life.
She is certified by UC Berkeley in The Science of Happiness and by Yale in the Science of Well-Being. She looks forward to sharing scientifically backed tools to help facilitate more happiness in our world. As HeartMath® Certified Trainer she also shares proven techniques that help with emotional resilience and balance. She is on the Continuing Education Committee at the College of Pharmacy at the University of Colorado and the RMRBIS Consumer Advisory Board at Craig Hospital.
She loves to travel and has been very fortunate to travel to many places around the world. These trips became eye-opening experiences in her life. They taught her to be flexible and to recognize that each day is a gift and a wonderful new experience, even if plans may shift and veer off course. She has learned to be grateful, and wants to help the world Catch Happiness™!
Liz Rutledge
SustainableThree.com founder Liz Rutledge is deeply passionate about the environment. She has been doing Mindfulness in one form or another since she was 10 years old. She teaches Mindfulness at schools in the Denver area and is in the process of getting her Mindful Schools certification. Mindfulness is about taking care of Ourselves, Our Community, and Our Planet. Liz teaches people how to compost, garden, recycle and  other sustainability activities. She is a blogger and has written the blog on SustainableThree.com since 2014. In addition, Liz is a freelance writer and dabbles in novels, editorials, and other blogs.  She loves to garden and travel as well as be a wife and mother to three children.
Through Mindfulness, we can feel better about ourselves.  We can feel more focused.  Have better concentration.  Reduce stress.  Sleep better.  And, we can be more mindful about the actions we take in our environment.
Sustainable Three's Mission: To support sustainability practices by encouraging readers/clients to become more mindful about themselves, their community and the planet.