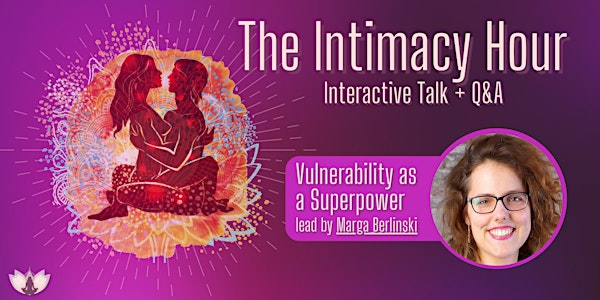 Vulnerability as a Superpower - The Intimacy Hour
Interactive Talk + Q&A about Love, Sex, & Relationships. Topics are crowdsourced by you, and sometimes include a meditation or exercise.
Refund Policy
Refunds up to 1 day before event
About this event
Curious about Tantra?
Want a more fulfilled love life?
Longing for more intimacy?
The Intimacy Hour is an easy, relaxed vibe to learn about the many aspects of Tantra, and how they apply to love, sex, and intimacy. Whether you're dating or in relationship, there's something for all.
This Intimacy Hour will be led by Marga on the topic of "Vulnerability as a Superpower "
By hardening up, keeping distance from people and avoiding uncomfortable situations we think we protect ourselves from pain, heartbreak and failure.
What if that is not true? What if we look at it from the other side?
What if vulnerability is your access to feel safe, powerful and have great intimacy.
In this intimacy hour we explore how vulnerability can be your superpower.Intimacy Hour is a co-created interactive experience. You can ask any questions about on the topic or anything you want to know about relationship, intimacy, tantra, connection, etc.
What we'll do?
Have a brief talk on the announced topic
Q&A after the talk
Sometimes there is an optionally offered guided meditation or tantra exercise, as dictated by the questions we get asked. This may be a solo exercise, with another partner, or with the group (you are encouraged to participate at your own comfort level)
After the event you will:
Feel refreshed with vibrant connection
Have picked up a few tips or new concepts related to sex, love, and relationships or dating matters of the heart
Be more connected to your self and possibly others
Have discovered a new community of cool and conscious people!
EXAMPLE OF ONE OF THE Q&As:

DETAILS:
*This is open to the public. Zoom link will be provided closer to the event.
Or check out all events on our website: https://www.tantrany.com/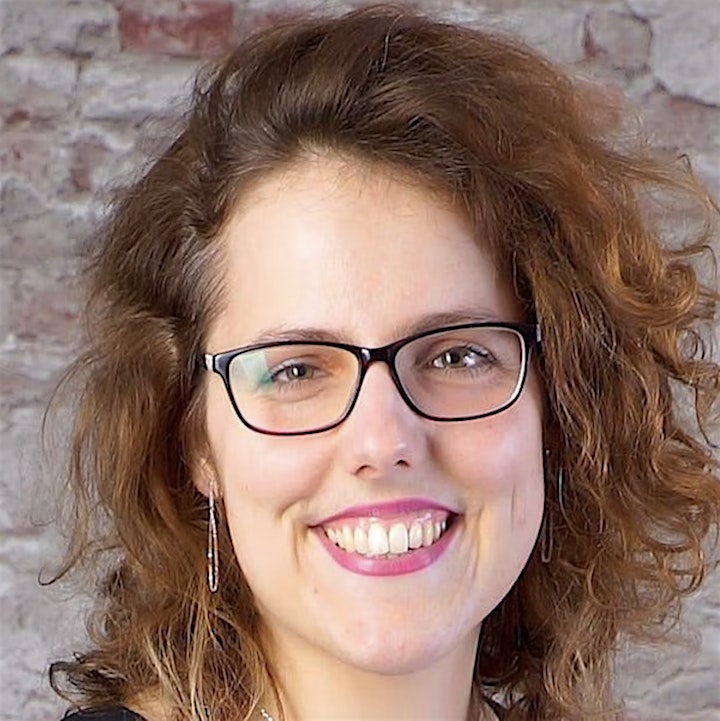 Marga Berlinski is an intimacy and relationship trainer and coach. She helps women, men and couples to feel confident, free and self-expressed in their relationships, intimacy and sexuality. This ranges from people who want to be successful in dating to couples in long term relationships.
Marga has been working in the area of coaching, training and personal development for over 15 years. She offers a combination of coaching and powerful exercises that help you discover self-imposed constraints in your intimate relationships. You will learn how to express and communicate what you need, hold your boundaries, be in touch with your desires and feel confident in connecting with others. This makes for a powerful mix to empower you in realizing what you want.
Contact: amsterdam@tantrany.com