Sales Have Ended
Registrations are closed
Thank you for registering for the VueBulgaria Summer Talks!
Sales Have Ended
Registrations are closed
Thank you for registering for the VueBulgaria Summer Talks!
About this Event
Vue.js Bulgaria Summer edition is here!
After two very successful free events, our third one is just around the corner. This time topics are more advanced and diverse.
Apart from our regular instructors, we will have awesome guest experts, who will enlighten us about various Vue related topics.
Because we are rising the bar this time, we expect you to have solid JS and Vue knowledge, if you wish to benefit the most of the event.
Laptops this time will not be necessary. 😉
If you wish to attend, please fill in the form to reserve your spot as quick as possible. Because of the high interest and demand, spaces are limited. 😀
This is a FREE event!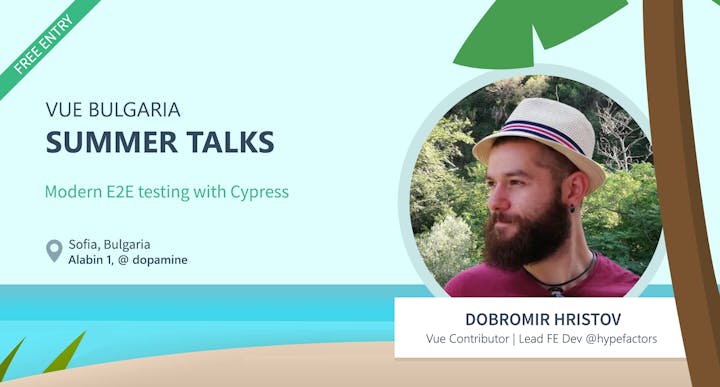 First speaker
Dobromir Hristov - Vue Conributor | Lead FE Dev @hypefactors
Modern E2E testing with Cypress
Why should we write tests and why not. How is Cypress an awesome tool for the job, assuring good sleep after Friday deployments.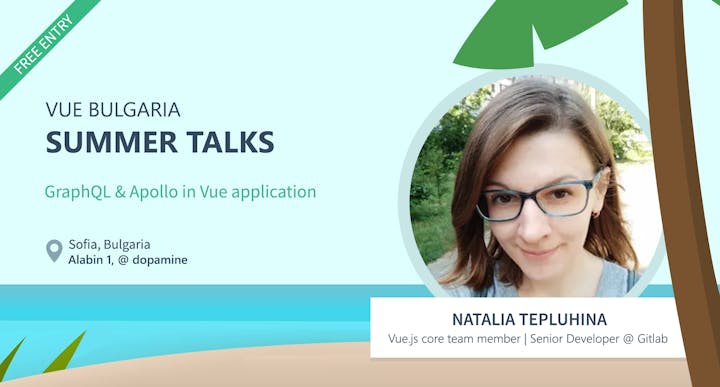 Natalia Tepluhina - Vue.js Core Team Member | Snr. FE Developer GitLab
GraphQL & Apollo in Vue application
In this talk, we will discuss the basics of GraphQL and Apollo client, and create a simple Vue application using GraphQL API.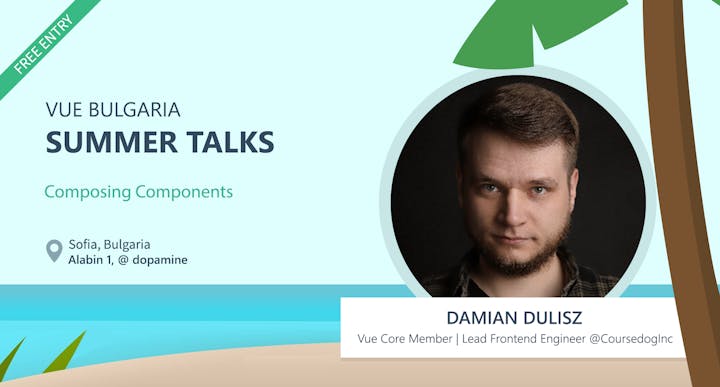 Damian Dulisz - Vue Core Member | Lead Frontend Engineer @coursedog
Composing Components
Component composition and a sneak peek of what's to come.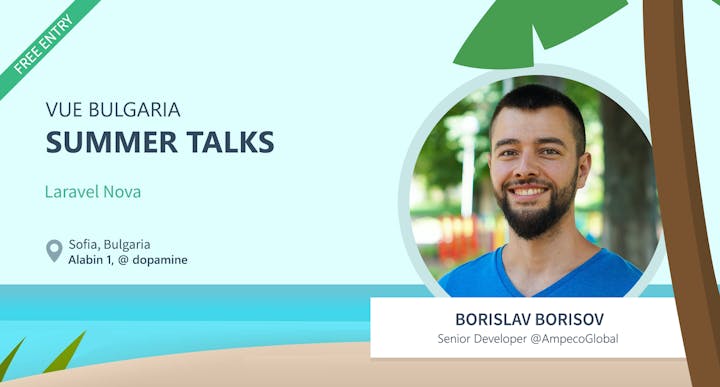 Borislav Borisov - Senior Developer @AmpecoGlobal
Laravel Nova
Why using Laravel Nova is a good idea.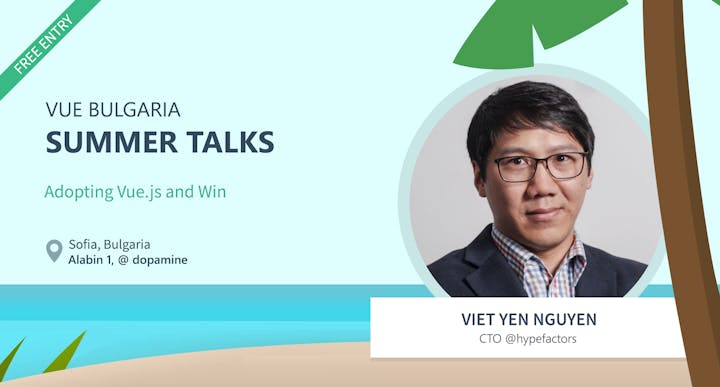 Viet Yen Nguyen - CTO @Hypefactors
Adopting Vue.js and Win
Anecdotes on migrating legacy code to Vue.js. How to convince your boss and other organisational challenges.