Description
COURSE DESCRIPTION
This weekend course fills 24 hours of the 2012 NCCP/VT LCCP requirements for NREMT recertification. This course does not necessarily map to the 2016 NCCP/LCCP requirements for those recertifying in 2019 or beyond. Please check nremt.org and the VDH EMS Office for more information on recertifying in 2019 or beyond.
This course runs from 17:30-21:30 Friday, 08:00-17:30 Saturday, and 08:00-17:30 on Sunday. All sessions must be attended on time for credit.
The course fee includes all course materials and on Saturday and Sunday includes morning coffee, water, and a working lunch. No refunds are issued within 7 days of the course start.
Continuing education credits are offered for licensed VT EMS personnel. Please consult with your state EMS office if you are certified or licensed in another state.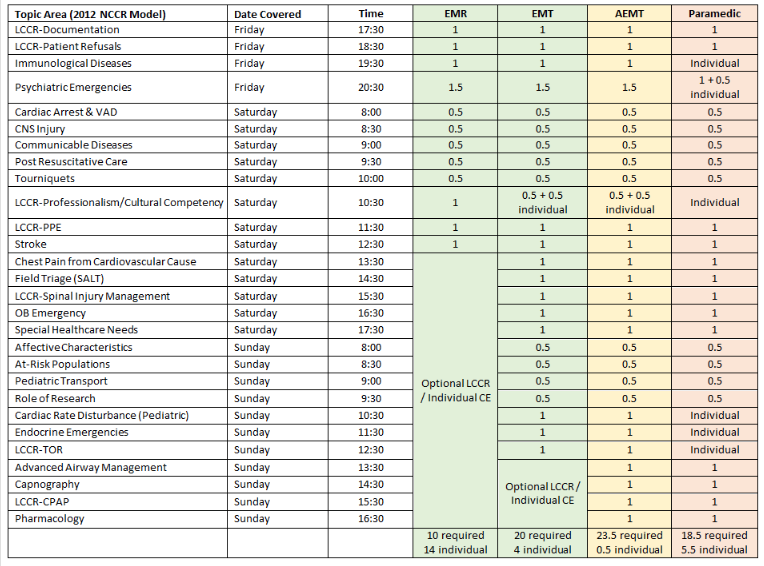 QUESTIONS
Please send any questions to training@benningtonrescue.org