Description
Come out to play and be one of the FIRST to try out the future of fitness!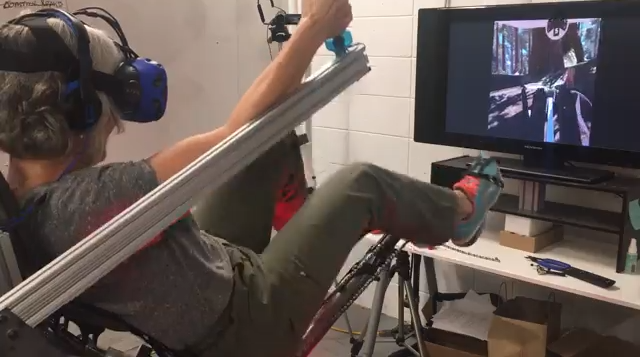 Outside of its development team, very few people have been lucky enough to try out VReeMotion's prototype platform. A limited number of people will now have the opportunity to get a hands-on experience with the most deeply immersive VR game yet available!
Use this opportunity to come see, hear and FEEL how you'll play your way to getting fit.
If you would like to see where we are at now with the prototype, check out our YouTube Channel.
(If the link isn't working, search for "VREEMOTION" at YouTube.com)
When: Saturday, December 16th, 2017
Where: 99 Wilson Ave., San Jose, CA 95126
Time: Choose a time slot between 9 am to 6 pm
IMPORTANT! Dress to sweat!
(snacks and drinks will be available)
Instructions:

Dress in clothing suitable for physical activity. You will be pedaling in the recumbent position
Groups of 5 will be scheduled for each hour, allow for your actual time on site to be between 15 to 60 minutes.
You will be asked to sign a waiver and video release form but no NDA which means you are free to take pics/vids and liberally post to social media.
Parking
Okay, this IS downtown San Jose, so parking might be a little tricky. We recommend doing a 'drive by' first, to see if there is any parking in front of the ActionSpot studio or street parking (pay attention to those signs! We are not responsible for your parking tickets!).
Next, head on over to the Diridon Transit Center. You will have to exit out to The Alameda and then hang a right on Cahill Street - plenty of parking there. When you did the 'drive by', do you remember that very large, grassy park right across the street? Good. Once you've parked your car at the Diridon Transit Center, walk across that park to get to ActionSpot - it's literally .2 mile away (that's 2/10ths of a mile).
TAGS: Virtual Reality Fitness, VR, Gaming, Virtual Reality, VR Games, Video Games, Fitness