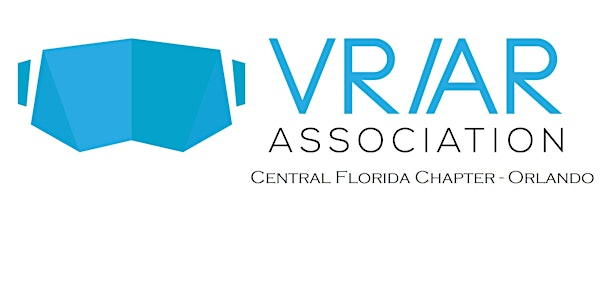 VR/AR Association Central Florida Chapter - Meeting/Technology Showcase
Location
Orlando Economic Partnership Offices
301 East Pine Street
Suite 900 (9th floor)
Orlando, FL 32801
The Central Florida Chapter of the VR/AR Association (VRARA) will be holding it's inaugural chapter event on July 10th from 6:00-8:00 PM.
About this event
This event will be sponsored by the Orlando Economic Partnership and hosted by Echo Interaction Group and will feature industry leading technology and business executives who will share their insights in the technological and business developments that will benefit our chapter members.
The key-note speaker will be Graeme Devine, Chief Wandering Wizard from Magic Leap. Graeme is a leading expert in virtual and augmented reality technology who travels around the world speaking about how these technologies are changing business and entertainment.
The second presentation will be by Jesse Mavens, Director of Immersive Experiences from Valorem Reply out of Seattle. Valorem Reply is one of Microsoft's top solutions partners for the Hololens and Azure. Jesse will be sharing insights on the Hololens 2 and and various enterprise case studies. He will also have units on display at the technology showcase.
In addition there will be a technology showcase where the latest technologies and solutions will be on display and attendees can collaborate and network while enjoying refreshments!
The VRARA is the global industry association for VR & AR, designed to foster collaboration between companies that accelerates growth, fosters research and education, develops industry best practices and guidelines. VRARA's programs and initiatives are designed to accelerate anyone's growth, knowledge, and connections.The Central Florida Region is a hub for modelling and simulation, entertainment and gaming and is a rapidly growing medical technology development center. The VRARA Central Florida Chapter will focus on connecting local technology companies, academic institutions and defense and government organizations to the global VR/AR ecosystem. Our goal is to stimulate technology development and economic activity within the Central Florida Region.
Attendance is open to non-members and is free of charge however will be limited to the first 120 registrants.