Description
Join us for an evening of VR/AR/MR/

360 presentations, demos, networking, and pizza/beer!

There'll be some great industry discussions plus samplings of content experiences provided by some of NYC's leading developers and producers.

Limited to the first 70 registrants so please RESERVE YOUR SPOT TODAY.

FEATURED PRESENTERS

Michaela A.Holland |
Storyteller + Producer
michaelaholland.org / IG: @facetofacestory | TW: @midgehollandt
Her previous employment with the Walt Disney Company sparked her interests in building worlds, and her central vision is to find the perfect marriage between the integrity of the narrative and a guest's interaction with emerging technology.

Michaela's work has been vital to projects that include but are not limited to: Emmy-nominated VR documentary, Capturing Everest, Education Above All's AR Map activation, and TIME's 360° Livestream of the Great American Solar Eclipse, which garnered over 5 million views on Facebook and Youtube.

Her current project titled FACE TO FACE is a three-act installation that allows the audience an intimate look at gun injury and human resilience.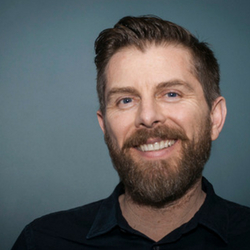 Tom Westerlin |

Creative Director, NiceShoes
niceshoes.com / TW/IG: @NiceShoesOnline
Tom is a Creative Director with an emphasis on emerging tech and a drive to connect brands and users through authentic experiences. He started in gaming where he brought characters to life for hit titles including The Godfather and The Sims. He then headed u the production studio at Mekanism creating content for BP and Charles Schwab, while leading a number of interactive projects and one of the first Augmented Reality experiences for Doritos. Tom is currently spearheading our VR and AR projects where he gets to combine his talent and passion for gaming, design, production and directing, having successfully launched the Mio Garden VR experience as well as the 360-degree music video, Sideshow.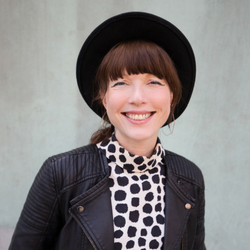 Skye Von |
CEO/Chief Creative Officer,

little GIANT Wolf

littlegiantwolf.com / IG: littegiantwolf / TW: @liitleGIANTwolf / FB: facebook.com/littlegiantwolf

Skye grew up in the theater in London to English/Polish/Austrian parents and studied at the prestigious American Musical and Dramatic Academy in New York before making her transition as a visual artist and filmmaker.

Her classical study and background as an actor nurtured her creatively as she began to serve as a photojournalist for publishers around the world and later when she returned to LA to serve as a writer/director of commercials and short-form content for mainstream brands and the music industry.

This work led her into the world of VR/AR/MR/360 where she's become known for blending traditional and new media formats to create unique media experiences focused on socially-conscious stories that otherwise would remain untold and elicit positive change through audience engagement and ownership.

Skye launched little GIANT Wolf to be able to offer her vast experience of traditional and immersive media and her unique and innovative approach to storytelling and audience activation to her clients in an advantageous and inclusive fashion.

Her experience in the lifestyle, travel and original content space with Travel + Leisure, Time Magazine, the Wall Street Journal, The Malala Fund, Lego, and Bausch +Lomb are just a few of the select brands that have found success with Skye's methods.

Skye will be giving attendees a sneak peek at the AR app of little GIANT Wolf's newest project Howl For Change - a new media movement. Howl For Change offers an opportunity to meaningfully contribute to changing misrepresentation in media and social bias by giving a useful, easy to use content creation tool (AR app), an unbias platform (web VR platform) and the network (global community, events & summit) for people to be able to share their own stories and have an audience hear them. Attendees will be able to download the app and test it at the event.