Description
Start your journey as a VR creator! In just 3 short days you'll learn how to build a VR experience from scratch using the Unity game engine. You'll get to work directly with instructors, hear from two industry experts, and meet the local community. Whether you're exploring a career in VR, want to prototype an idea or just want to learn something new, this workshop will equip you with the key skills to start creating.
WHAT'S INCLUDED:
• 2 Days of Intensive Skills Training & Networking Dinner
• HTC Vives for Project Testing
• Access to Work with Instructors one-on-one
• One Day Pass to Upload SF or Upload LA
• Healthy Lunch & Refreshments


VR WEEKEND SCHEDULE
Friday, April 7th (6:30pm-9pm)
6:30pm: Dinner, drinks and play VR games in our Holodeck Rooms (dinner catered by Chewse)

7:00pm: VR Weekend Talk: Danny Bitman, Creative Producer, Upload

7:20pm: Icebreaker

7:30pm: Intro to the VR Industry: history, design contraints, how VR works

8:00pm: Intro to Unity | Building your first VR Experience & Selecting your project

9:00pm: Light drinks and hanging out then we're done for the night! Get some rest for a big day tomorrow!

Saturday, April 8th (10am-6pm)

10:00am: Meet and greet and play VR games in our Holodeck rooms

10:30am-12:30pm: Learn to make your first VR game: Shooters Game, Debugging Methods

12:30pm: VR Weekend Talk: Eiran Shalev, CTO, SpiritualVR

1:00pm: Lunch

2:00pm-6:00pm: Finish making your Shooters Game, Paper Prototyping, Create Challenges
Sunday, April 9th (10am-6pm)
10:00am: Doors open, Learning How to Learn on your own in Future

11:00am: Continue building Shooters Game and add on Individual Challenges, Showcase Work

1:00pm: Lunch

2:00 - 4:30pm: Game Development Process, VR Design Principles Analysis, How to Get Started on Your Own

4:30pm - 6:00pm : Continue building challenges, Share your work, Game testing and playing in VR
MEET THE INSTRUCTORS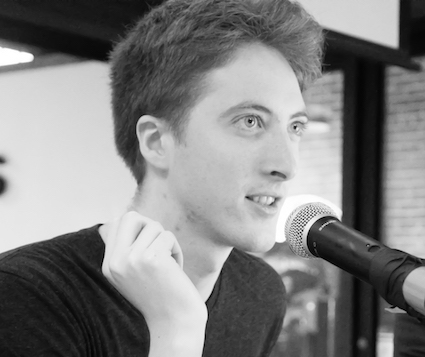 Sky Nite
Sky Nite is the author of Virtual Reality Insider, the bestselling VR book of 2015. After publishing late 2014, Sky started a VR game company to experiment with storytelling and problem solving education in VR. Sky joined Upload in early 2016 where he built and taught an expert level 2-month VR dev bootcamp, which resulted in a final project that was featured later that year during the Oculus Connect 2016 Keynote. He has also instructed a number of weekend workshops aimed at helping people get started with VR development.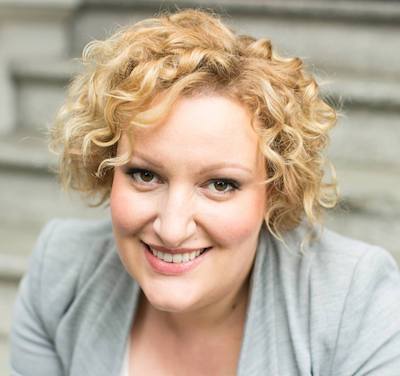 Janet Brown
Janet is a developer and co-founder at Atakote Studios, an independent studio making unique VR and AR experiences in the heart of San Francisco. She is passionate about bringing experiences to VR that appeal to new and both gaming and non-gaming audiences. She also works with companies to build their innovation pipelines and bring compelling products to market, and has done so across Europe, Asia & the USA at McKinsey & Company, as well as key roles at consumer giants like Diageo and Mondalez. She holds an MBA from Harvard Business School.
GUEST SPEAKERS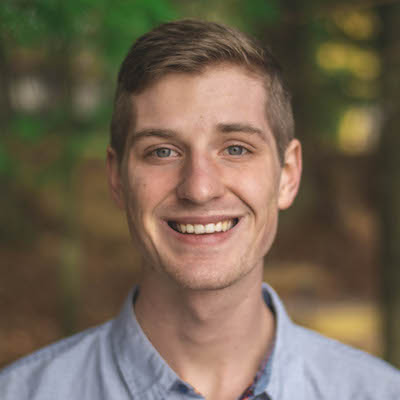 Danny Bitman, Creative Producer, Upload
Danny Bittman is a virtual reality artist and filmmaker. He paints explorable VR worlds and preforms as a live speed painter. Currently he's the Creative Producer at UploadVR, and is an artist in Google's residency program.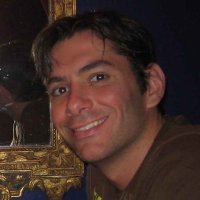 Eiran Shalev, CTO, SpiritualVR
Eiran Shalev is an experienced technical, hands-on leader with 18 years of professional expertise overseeing top teams on mobile, social, and web technologies for products ranging from multi-player mobile & social games, to streaming video ads to interactive television and more. He comes from Disney Interactive, where he established the technical vision, and helped to scale and deliver Disney's mobile technology platform to all game studios. Before that, he spent time at Koolbit, Kabam, and RockYou! He has built more than 50 games. He joins SpiritualVR as CTO.
---
PREREQUISITES:
A computer with Unity installed

If you've never programmed before, you should spend a few hours reviewing C# and programming fundamentals at Microsoft Virtual Academy or LearnC# - Either one will prepare you enough for this workshop.


About Upload
Upload is the leading news, coworking, events and education provider in the VR industry. For more info check out www.uploadvr.com.
Questions?
Please contact Mercedes Bent, mercedes@uploadvr.com
No Refunds.