Description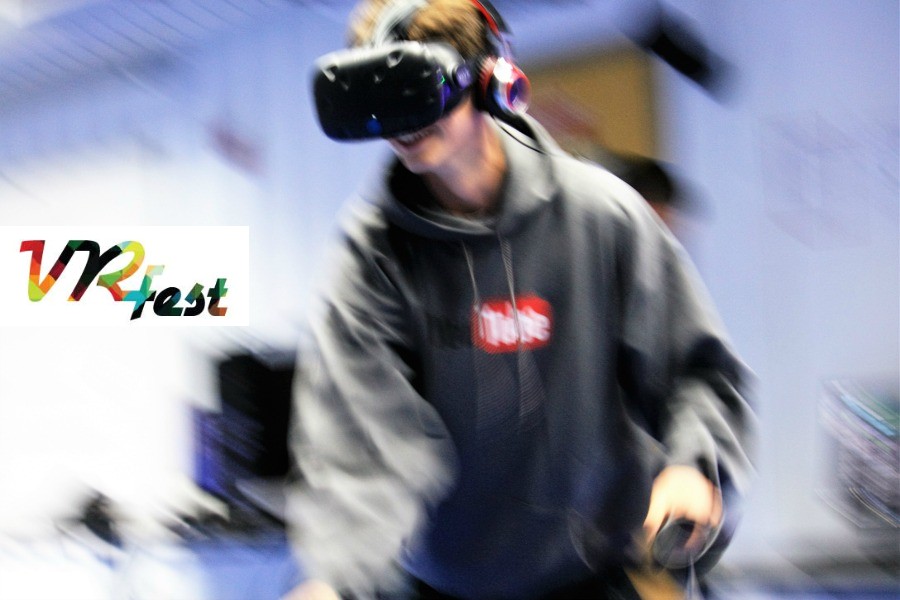 VR FEST : An open invitation to Virtual Reality
As virtual reality interest rises, so does the need for its enthusiasts and industry members to meet. Check out the exciting VR (Virtual Reality) Fest at the Palace of Fine Arts. Attendees will be able to immerse themselves in the fast developing world of VR, meet VR professionals, demo new VR products and network with likeminded enthusiasts. This event will focus on the new commercial opportunities that Virtual and Augmented Reality present, highlighting the tools and techniques needed to create VR content and business opportunities. Checkout the latest advances in Virtual Reality technology including headset manufacturers, studios showcasing VR games, 360 video cameras and other applications of VR technology, plus companies offering tools and support services for VR developers.
PRESS & MEDIA must apply to cover this event ! For demo, sponsorship amd/or marketing opportunities > Contact : Owen Geronimo at > info@fashiontechpr.com or visit StyleVR.
Speakers :
Cris Miranda :

Communications Director at Vivid Vision, Founder at EnterVR and the Metaverse Scholars Club
Cris Miranda is the creator of Enter VR, one of the longest running podcasts about VR. He is also the Marketing Director at Vivid Vision a company creating VR solutions for human vision problems. A founder at the Metaverse Scholar Club, a non-profit dedicated to expanding our collective knowledge of VR and AR.
Benjamin Taller Lead Instructor @ VR Academy, formerly built games @Sony @Zynga @Kabam Benjamin Taller has been a virtual world pioneer for most of his life, starting at a young age making levels and mods for Doom, Duke Nukem 3d, and Quake. He always knew VR would be the eventual future of gaming. Ben went to school for computer science and joined Metaplace in 2008. Shortly after Metaplace Ben worked at Sony Online Entertainment building AAA virtual worlds. He worked on Star Wars Clone Wars Adventures: a large scale Star Wars Massively Multiplayer Online World. Ben subsequently worked at both Kabam and Zynga on social and mobile games. He has been using Unity professionally for almost four years.
Christopher Philipp (Moderator)
​​Christopher Philipp works at the intersection of 3D visualization and learning, with an emphasis on science, energy, and the environment. Producing projects ranging from Emmy™ award winning multimedia and PBS documentaries to design of the NSF digital media template for public Informal Science Education, his work in 3D and VR includes Academic Programs Developer for the Univ. Colorado Visualization Center and with 3ality Digital of Burbank, where he pioneered 3D apps for student designers at FIT. As e•Learning Director for the Climate Institute he recently engineered immersive exhibits such as Google Liquid Galaxy for a science center in Dubai and is now developing VR and AR sustainable tech apps for Pacific Rim and American Tribal communities.
Justin Quimby recently joined the Tango team at Google. Previously, he spent over 15 years in the video game industry, including leading game engineering teams for Electronic Arts' game Spore and building the massively multiplayer games Dungeons and Dragons Online, Lord of the Rings Online, and Asheron's Call at Turbine. He holds a Sc. B. in Computer Science from Brown University.
Featured Demos/Products (more to come) :
Educational Partner :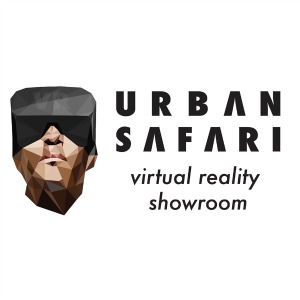 URBAN SAFARI : "Build, rent, demo VR/AR experience. Urban Safari is your creative and technical partner in producing the VR experience." Demo Google's Tilt Brush and the HTC Vive.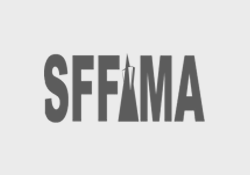 San Francisco Fashion and Merchants Alliance, Incorporated [SFFAMAinc.org] is a 501(c)3 educational and economic development nonprofit corporation supporting fashion, design and technology entrepreneurs, startups, and creative communities. The largest fashion industry organization in California. SFFAMA provides business, technology and fashion industry education and resources while serving as a business and social impact development network for over 10,000 members and industry partners. Member of San Francisco Citizens Initiative for Technology and Innovation [SF.Citi]. SFFAMA Inc. is the producer of San Francisco Fashion Week TM and TECH Fashion Week TM.
Community Partner :
INNOVATION HANGAR ("iHangar") is a unique social innovation space in San Francisco that facilitates ideas, inventions and interactions under one roof.
Terms of Participation Agreement:
You agree that you are responsible for any accidents or damages that you cause. You also agree to not hold V+AR Forum, or any of the event supporters liable for any loss, damage, injury, or any other unforeseeable incident. By Participating at the event, you grant V+AR Forum permission to capture photo/video of the event.
By registering for this event, you also consent to receive email communication from V+AR Forum and its programs about events and updates that may interest you. Tickets to this event are non-refundable. If you are unable to attend, you have the option of giving it to a friend or team member to attend in your place.