Description
Join us at VR Tuesday #7 to talk about how entrepreneurs, creators, developers and enthusiasts can make money in the burgeoning VR / AR industry today.
Featured Speakers: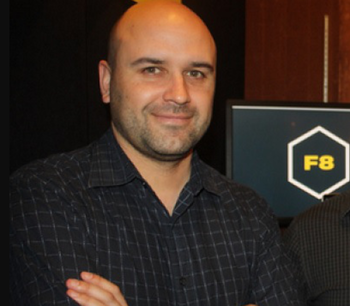 Dan Morris, Head of Store, Oculus VR
Dan is a career media and gaming executive currently leading the Oculus Store at Oculus VR. Prior, he has held executive gaming and partnership roles at Facebook, DeNA, EA and Future US.
Evan Osheroff, Head of AR & VR Coverage, Jefferies Technology Group
Evan is a technology investment banker with deep industry expertise across the Application and Infrastructure Software and Internet verticals. He advises companies on mergers and acquisitions, IPOs, debt financings, convertible offerings, private placements and leveraged buyouts. As Head of Augmented and Virtual Reality coverage, Evan is responsible for a global effort across multiple industries and also focuses on computer vision and AI technologies.
Brian Gorbett, Director, Microsoft (Hololens & VR Startups)
Brian cares for emerging startups on the West coast of the United States. His team helps startups technically, in partnerships, and go to market, with a special focus on Microsoft's initiatives in next generation visual compute including Microsoft Hololens and Virtual Reality initiatives.
--
What is VR Tuesday?
VR Tuesday is a monthly community event that focuses on the business of Digital Reality, including Virtual Reality, Augmented Reality & Mixed Reality. The focus is to bring together experience creators, monetization (brands / advertisers) & venture capital.
See videos of past speakers on our YouTube Channel https://www.youtube.com/channel/UC68xVYQbXG6rS3yHVifTleA
See livestreams of our past speakers at http://facebook.com/vrtuesday
See our tweets at http://twitter.com/vrtuesday
Past events:
VR Tuesday #1: Top VR Moneymakers: ODG's R7 AR Glasses, River Studios & EASE VR
(https://www.meetup.com/VRTuesday/events/232746221/)
VR Tuesday #2: Investment & Monetization in VR & AR, featuring IAB, OmniVirt and VR Investments
(https://www.meetup.com/VRTuesday/events/234101920/)
VR Tuesday #3: App Monetization & Distro w DiscoveryVR, UploadVR & ToneTree https://www.meetup.com/VRTuesday/events/234785721/)
VR Tuesday #4: Finding success in VR with HTC Vive X Accelerator, Colopl & Dolby https://www.meetup.com/VRTuesday/events/235610812/
VR Tuesday #5: VR Tuesday #5: 2017 The Year of Opportunity in VR & AR
https://www.meetup.com/VRTuesday/events/236341831/
VR Tuesday #6: VR Tuesday #6: Builders in VR/AR feat Human Centered Design, Enterprise & Audio https://www.meetup.com/VRTuesday/events/237153256/
--
Agenda
6:30pm Doors Open & Networking
7:00pm Speakers (20 minutes ea, 10 min talk + 10 min Q&A)
8:00pm Open Networking
9:00pm Close
--
For Sponsorship please contact us.
For more information and to stay up to date on future VR Tuesday events please become a member on our Meetup page at http://meetup.com/vrtuesday.
Follow us on Twitter @VRTuesday and Facebook http://facebook.com/vrtuesday.